Electra, a name synonymous with innovation and style in the world of cycling, has been turning heads with its unique e-bike offerings.
In this article, we delve deep into the brand's diverse range. Although Electra manufactures both electric and non-electric bikes, in this article we focus on Electra e-bikes.
Curious about what sets Electra apart in the bustling e-bike market? Read on to discover the essence of this iconic brand and find the perfect ride for you.
Electric Wheelers is reader-supported. Although we independently research and test products, we may receive a commission on purchases made from our chosen links. Read more…
Electra Brand Overview
Instagram | Facebook | Website
The history of Electra Bicycle Company started in 1993 in Leucadia, California. Founded by the dynamic duo, Benno Bänziger and Jeano Erforth, the company has since carved a niche for itself in the world of modern cruiser bicycles.
But Electra's offerings don't just stop at cruisers. They have expanded their horizons to include comfort bicycles, hybrid bicycles, and even a line of accessories, apparel, and bicycle parts.
In the beginning, Electra manufactured only traditional bicycles. In 2013, Electra made a significant stride into the e-bike arena with the introduction of the Townie Go! Following their debut, Electra has since rolled out a variety of e-bike models.
Is Electra Made by Trek?
Absolutely! Electra Bicycle Company became a subsidiary of the renowned Trek Bicycle Company in 2014.
While Electra has its own rich history and distinct identity, its affiliation with Trek has further solidified its position in the bicycle industry, benefiting from Trek's vast resources and expertise.
6 Reasons Why Electra Bikes Are Good
Electra bikes have garnered a reputation for their quality and design, making them a top choice for many cycling enthusiasts. Here are some standout reasons why Electra bikes are a commendable choice:
Flat Foot Technology: This unique feature allows riders to keep their feet flat on the ground while seated, enhancing balance and reducing stress on the back and neck.
Comfort-Centric Design: From adjustable handlebars to plush seats, Electra bikes prioritize rider comfort, ensuring a pleasant experience even during extended rides.
Lightweight Frame: The bikes boast a lightweight frame, simplifying transportation and storage, especially for those with limited space.
Diverse Gearing Options: Whether it's internal or derailleur gearing, Electra bikes cater to varied terrains, making gear shifts smoother and rides more adaptable.
Affordability and Maintenance: Not only are Electra bikes reasonably priced, but they are also cost-effective in terms of maintenance, requiring just basic care to stay in top shape.
Variety of Styles: Electra offers a plethora of designs and colors, ensuring that every rider finds a bike that resonates with their personal style.
Where to Buy Electra Bicycles?
Electra E-Bikes Reviews
Electra has carved a niche for itself with its distinctive e-bike designs, blending both form and function. As we journey through their lineup, you'll discover the unique characteristics and features that make each model stand out in the crowded world of electric bicycles.
Let's dive in!
Ponto Go!
The Electra Ponto Go! is a standout e-bike designed for the urban commuter seeking both style and functionality.
Powered by a robust 750W rear hub motor, it promises zesty rides with speeds up to 26 mph. You can choose between pedal assistance and throttle mode.
Its high-capacity 650Wh battery ensures an impressive range of up to 60 miles, making it ideal for extended journeys.
Related: Electra Ponto Go! Full Review
Unique features like the innovative passenger seat design redefine shared e-biking experiences. Crafted with a versatile frame, it caters to a wide range of riders, from 4'11" to 6'10".
Whether you're navigating city streets or embarking on leisurely rides, the Ponto Go! promises a seamless blend of power, comfort, and innovation.
Townie Go!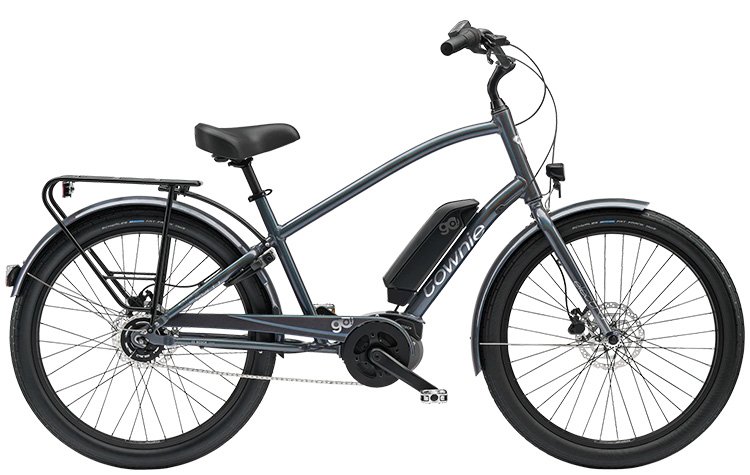 The Electra Townie e-bike is a modern fusion of comfort, style, and technology, designed for riders who seek both leisure and efficiency.
At its core, the Townie is a cruiser bike, but the addition of electric assistance transforms it into a versatile urban commuter.
The bike's name often comes with appended configurations like "7D", "5i", and so on. These labels indicate specific features and variations of the model. For instance:
The number represents the number of gears or speed settings the bike offers.
Letters like "D" and "i" denote derailleur and internally geared hubs, respectively.
The "EQ" signifies that the bike is equipped with added accessories, typically lights and fenders.
For example, Townie Go! 5i EQ Step-Through means that the bike:
has 5 internal gears
is equipped with additional features like fenders and lights
has a step-through frame style.
These variations ensure that riders can choose a Townie that best fits their specific needs, whether it's for relaxed beach rides or bustling city commutes.
Typically, Electra Townie ebikes come with a 250W motor, 20 mph top speed, and provide a range of about 30-70 miles (depending on a battery configuration.)
Townie Go vs Townie Path Go?
Diving into the world of Electra e-bikes, you'll quickly encounter two standout names: the Townie Go and the Townie Path Go. But what sets them apart?
At first glance, both models exude Electra's signature style and commitment to comfort. However, the differences lie in their design intentions and features.

The Townie Go is your quintessential urban cruiser, perfect for relaxed rides around town, trips to the local market, or leisurely jaunts along the boardwalk. Its configurations, like the "7D" or "5i", highlight its versatility in gearing and hub options.
On the other hand, the Townie Path Go is designed for those who crave a bit more adventure. It's built to handle both city streets and rougher terrains, thanks to its beefier tires and enhanced suspension.
In essence, while the Townie Go is the laid-back city dweller, the Townie Path Go is its adventurous, trail-loving sibling.
Cruiser Go!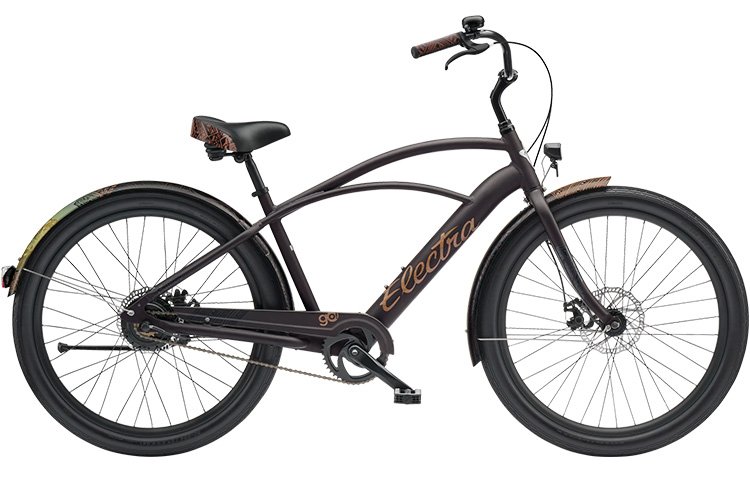 Diving deeper into Electra's e-bike lineup, the Cruiser Go! stands out with its nostalgic charm.
This e-bike is a nod to the classic beach cruisers but is infused with state-of-the-art technology. Its vintage design is complemented by a robust Bosch Performance Line motor, ensuring that riders can tackle hills with ease.
The user-friendly interface and customizable options make it a top pick for those seeking both style and substance. If you're yearning for a blend of old-school aesthetics with modern-day performance, the Cruiser Go! is your perfect match.
What is the difference between an Electra Townie and Cruiser?
At its core, the Electra Townie is renowned for its innovative "Flat Foot Technology," which allows riders to plant their feet flat on the ground while still getting full leg extension during pedaling. This design emphasizes comfort and control.
On the other hand, the Cruiser, with its nostalgic and iconic design, harks back to the classic beach cruisers of yesteryears.
While both bikes prioritize comfort, the Townie leans more towards ergonomic innovation, whereas the Cruiser celebrates vintage aesthetics with a modern twist.
Attitude Go!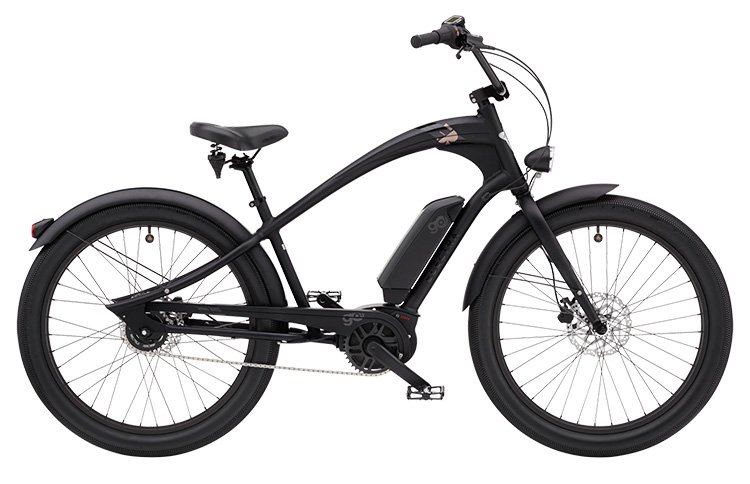 When it comes to making a statement on two wheels, the Electra Attitude Go! stands out from the crowd. This e-bike family is all about bold designs, vibrant colors, and a ride experience that's as unique as its appearance.
With its chopper-inspired styling, the Attitude Go! isn't just an e-bike; it's a rolling piece of art. But it's not all about looks; this model boasts powerful performance features that ensure a thrilling ride.
Whether you're cruising the beachfront or turning heads downtown, the Attitude Go! promises a ride filled with flair and fun.
Here are some models from the Attitude Go! family:
Loft Go!
Electra Loft Go! e-bike seamlessly blends classic city bike aesthetics with modern e-bike technology. Its sleek, minimalist design is complemented by a lightweight frame, making it the ideal choice for navigating bustling city streets.
But don't let its elegant appearance fool you; the Loft Go! is packed with features tailored for the urban rider. With its integrated battery and powerful motor, you can effortlessly conquer hills and long distances.
Vale Go!
The Vale Go! is another impressive addition to Electra's e-bike lineup.
Designed for versatility, it's equipped with a motor that offers substantial power, making both uphill climbs and long rides more manageable.
The 27.5-inch wheels provide a balance between agility and stability, suitable for various terrains. Notably, the bike features a front suspension, ensuring that riders experience a smoother journey, especially on uneven surfaces.
Whether you're commuting in the city or taking a leisurely ride in the park, the Vale Go! is built to deliver both comfort and performance.
Electra Kids' Bikes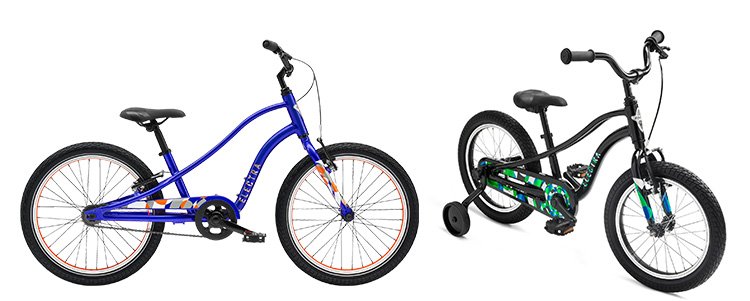 Electra is renowned for crafting bikes that cater to every member of the family, and their commitment is evident in their dedicated range of kids' bikes.
These bikes are designed with the same attention to detail and quality as their adult counterparts, ensuring a safe and enjoyable ride for the younger enthusiasts. However, it's worth noting that Electra currently does not produce electric bikes specifically for children.
This decision likely stems from safety considerations and the unique requirements of younger riders.
Electra Bicycle Accessories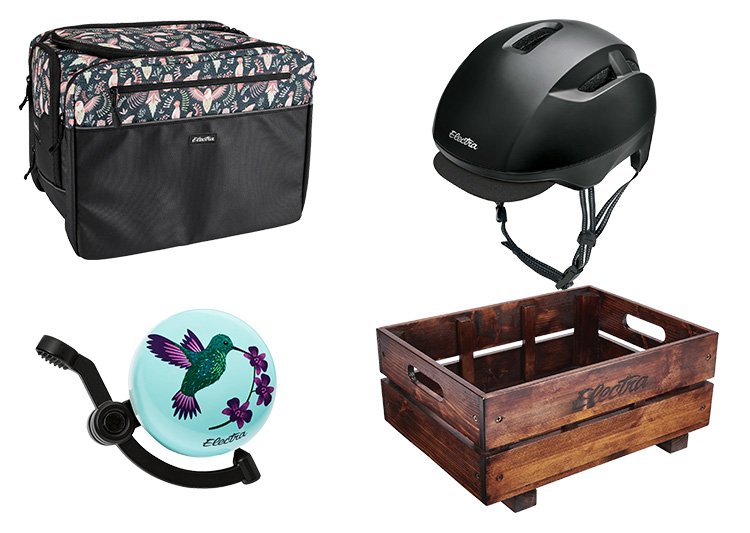 Electra doesn't just stop at crafting exceptional bicycles; they extend their expertise into a wide array of bicycle accessories designed to enhance the riding experience.
From stylish and functional bags that seamlessly attach to your bike, to unique bells with distinct chimes, and even decorative valve caps, Electra ensures every detail of your ride is covered.
Their accessories not only prioritize functionality but also aesthetics, allowing riders to personalize their bikes to reflect their individual style.
Whether you're looking to upgrade for comfort, safety, or just a touch of flair, Electra's accessory range promises quality and innovation in every piece.
Conclusion: Is Electra a Good Brand?
Electra has firmly established itself as a reputable brand in the e-bike industry, offering a diverse range of models tailored to various rider needs.
From the urban commuter to the leisurely cruiser, there's an Electra bike for everyone. Their commitment to quality, innovation, and style is evident not just in their e-bikes but also in their accessories and kids' bikes.
For those seeking a blend of performance, aesthetics, and reliability, Electra stands out as a top choice in the world of cycling.