Electric Wheelers is reader-supported. Although we independently research and test products, we may receive a commission on purchases made from our chosen links. Read more…
If you are here you probably know that a combination of a stylish electric scooter and some great riding skills is not enough. You also need some essential electric scooter accessories.
It's mostly for your safety but also for maximum convenience and fun. Although there are hundreds of accessories for electric scooters, we will focus on some of the most important ones in this article. So, without wasting any more time, let's start!
Helmet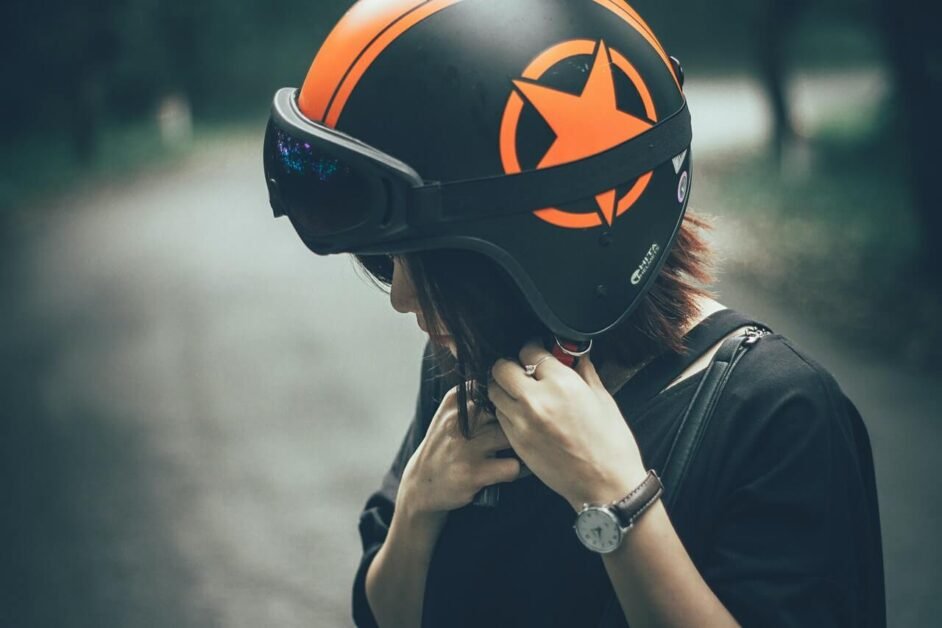 Safety First. Riding alongside four and eight-wheelers is not as easy as it sounds. You can't predict what may happen next at the time of riding among heavy vehicles.
Even if you have excellent riding skills, you might have to suffer due to the mistakes of other drivers. Hence, it's very important to have a good-quality helmet with you.
Every day we read and hear of road accidents and most of the fatalities are the ones who didn't take any precautions and use protective gear. If you don't want to harm yourself, then get yourself a helmet.
While there is no compulsion for wearing a helmet on electric scooters, you should still wear it because "prevention is better than cure".
There is a wide variety of helmets in the market. They come in different styles, shapes, and sizes. Some are lightweight while some are heavy. Depending on your likes and comfort, you can easily pick a suitable one for yourself.
Further, these days, collapsible helmets are very much in trend, they are foldable, take less room, and are easy to carry around.
---
Gloves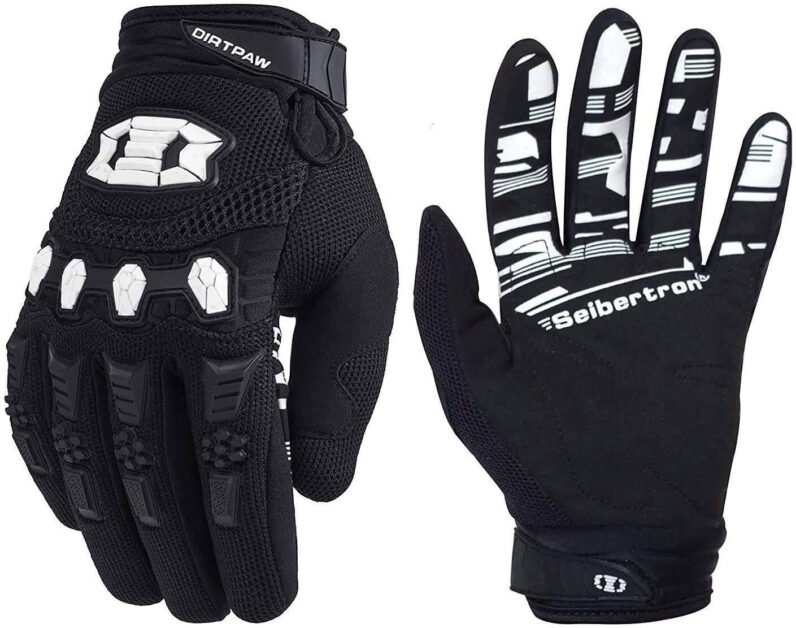 If you don't want your hands to become lifeless and frozen after riding in chilly mornings, you should get yourself a good pair of gloves.
These not only keep your hands warm during winters and autumns but also protect your hands if you crash. In absence of protection, your hands can get damaged severely in case of road accidents and you might not be able to ride for a long time.
Although there are wrist guards for this purpose, they are a bit uncomfortable and stiff. On the other hand, gloves are very soft, cozy, and warm. They are more flexible and super light in weight.
When buying the right pair of gloves, consider factors such as their thickness, material, waterproofing, etc. Also, the thickness level you need depends on the speed of your scooter.
If your scooter runs low, you can go for standard biking gloves. But if you're more prone to falls and accidents, you should consider buying more sturdy and stiff gloves.
---
Front Light
Generally, the high-end scooters come with front lights but if your scooter is not one, you will need to purchase the front light separately.
These lights are very crucial for riding at night. Commonly, the front lights range from 30 lumens and go as high as 1000 lumens. The best idea is to go for 600 to 800 lumens front light for riding on an unlit path. If your lumens are very high, make sure to tilt the light a bit downwards so it won't blind the other drivers.
Also, consider factors like weight, battery life, warranty, etc while purchasing the lights.
---
Rear Light
Rear lights are as necessary as front lights. Maybe they are even more important.
If you don't have a front light, you still see the lights of other vehicles and keep yourself out of their way. But you probably don't have eyes on your back.
That's why it is extremely critical to have a red light on the back of your helmet or backpack.
---
Underglow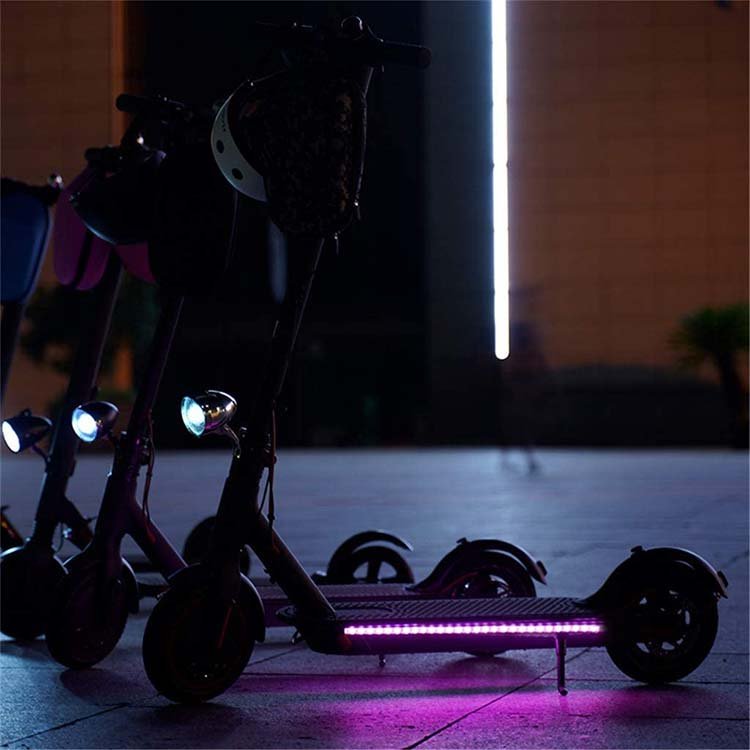 It is useful on many occasions. First of all, it just looks really cool. It is one of the easiest ways to make your electric scooter more unique and stand out from all the others.
Secondly, it's always useful to be as visible as possible in traffic. It hints other drivers about your presence.
---
Lock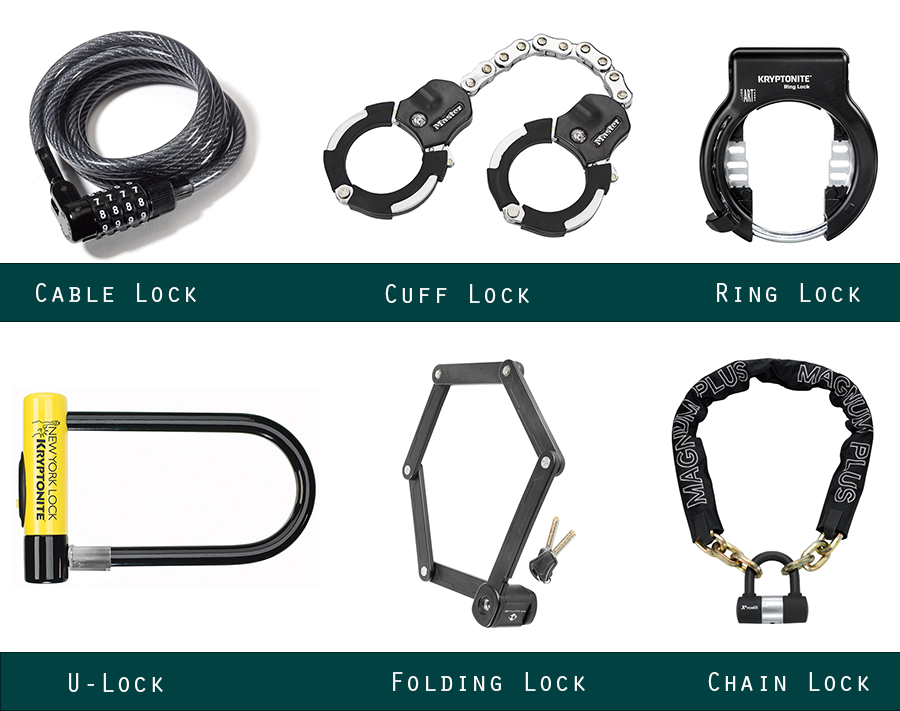 Although most of the scooters can be taken inside any place, this is not possible all the time. Sometimes you need to get into a shop or say a cafe where taking your scooter inside is not allowed at all. Suppose you leave your scooter outside a shop and pop inside it but after you come back, it's gone!
If you don't want your favorite scooter to get stolen, invest in a good lock.
A lock will keep your scooter safe and also offer you the greatest peace of mind while leaving the bike unattended for a longer period of time. But choosing the right lock from thousands of varieties and styles can be very challenging.
It should be compatible with the frame of your scooter and shouldn't be easy to pick or break. Choose a tough, durable, and sturdy lock. Also, prefer the ones with gold or silver security ratings.
Related: In-depth guide of electric scooter lock types
There are three types of locks you can choose from:
Cable lock
It is the most common lock used by a majority of bike owners.
Cable locks are super easy to use and don't have much weight. You can easily carry them around.
Another plus is, they are very flexible means you can easily secure your scooter at different positions. They either come with a key or offer some setting combination. On the downside, cable locks can be easily cut. So, prefer using them only in low-risk areas.
Chain lock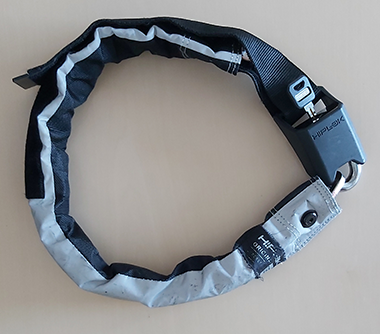 Chain locks are a step ahead of cable locks. As the name suggests, they are made using heavy chain links and hence can't be cut easily. They are generally heavy but offer a high level of security.
U-lock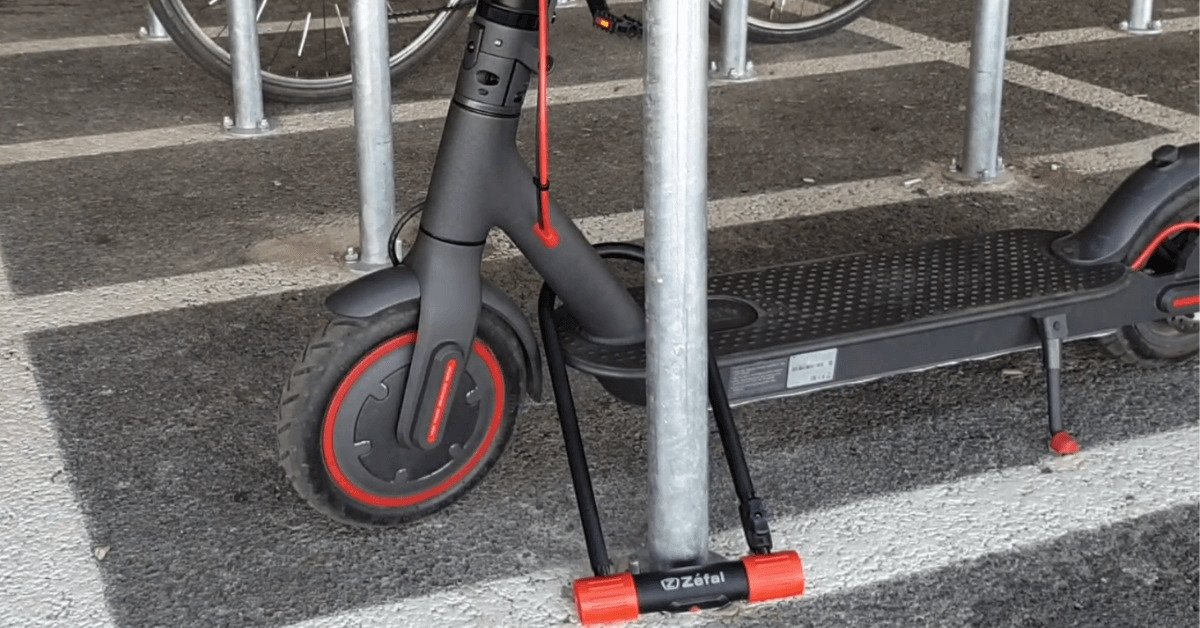 Finally, there are U-locks. These are giant padlocks that are more secure and solid. You can secure your scooter to a heavy still object such as a pole or a railing using a U-Lock.
They are lightweight, easy to carry, and offer great security. The only problem with these locks is, you don't always find a firm object to use them.
Again, go for gold or silver security-rated locks as they're more secure and durable as well.
---
Tire Sealant

Imagine yourself having an amazing ride on your electric scooter and passing through the outskirts of the city where there is only greenery and nothing else. Then the real bummer comes, your tire gets poked by a sharp object and gets punctured! Don't imagine further, you got the point!
A tire sealant or a tire slime is one of the most important things to have with an electric scooter. It works by healing the puncture and allowing you to handle such situations. Tire slimes are the first things to have on off-road rides.
---
Additional Battery
Suppose you're enjoying your ride, having so much fun riding down the trails, and bam! Your bike stops all of a sudden because the battery ran out of charge. What will you do if there is no charging spot nearby? What if you don't find any vehicle for a lift? Sounds very troublesome already!
To save yourself from getting into such troubles, always keep an additional battery with you. The extra battery will be very handy if you get stuck at someplace where there is no charging facility. Moreover, you can plan much longer trips with your electric scooter if you know you have plenty of power.
---
Saddle Bag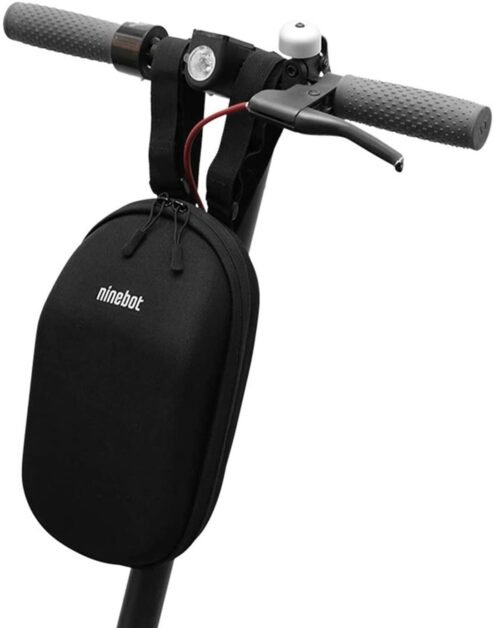 We are talking about 10 essential e-scooter accessories, right? But where will you keep them? Backpack? It will be too heavy, isn't it? Then where?
A good-sized saddlebag is your answer. You can keep all your accessories and other essentials like your water bottle, snacks, charger, etc. into it without having to carry a heavy backpack. Whenever you buy a scooter bag, make sure it is wear-resistant and made from good material.
---
Phone Stand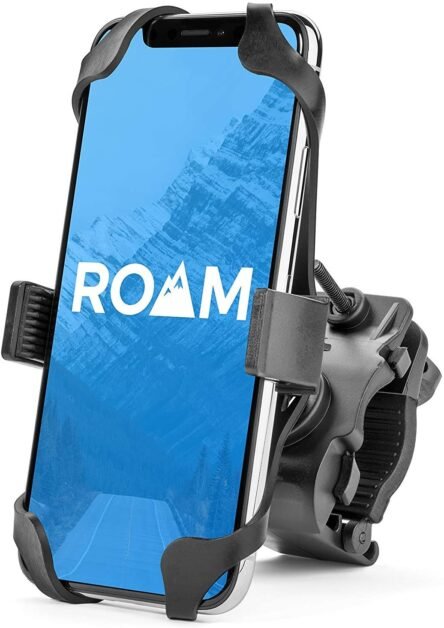 We are not saying you should use your phone while riding but what if you need driving instructions from GPS? For this purpose, you will need a phone mount or stand. It is very dangerous to hold a phone in one hand and use another to navigate your scooter. You should always keep both hands on the handlebar.
These phone stands can be mounted on the handlebars and can hold your phone. There are certain factors you should keep in mind while buying the holder such as its size, material, design, etc.
---
Conclusion
There you have it, the 10 most important electric scooter accessories to have. By having them, your rides will become more comfortable, safe, and enjoyable. While some accessories will add to your convenience, others will keep you safe and protected against road injuries. Keep these accessories with you and be a responsible rider.
Feel free to share your thoughts about what electric scooter accessories you are using. Maybe we missed something critical.