Electric Wheelers is reader-supported. Although we independently research and test products, we may receive a commission on purchases made from our chosen links. Read more…
The Hiboy S2 electric scooter is an exciting find in a price tier dominated by cheap copies. It has features like strong acceleration, good brakes, a shock absorber, and a surprisingly sturdy build that can be modified to carry a seat, working in its favor.
But even with its rich feature set, it possesses blatant incapacities. You can afford to overlook ride quality at this price range, but considering the likes of well-built budget scooters like the Xiaomi M365, it shouldn't be beyond your reach, even under $500.
Is the Hiboy S2 a standout electric scooter in its crowded category? Does it offer enough value to dethrone budget kings like the M365? In this Hiboy S2 review, we are going to find out.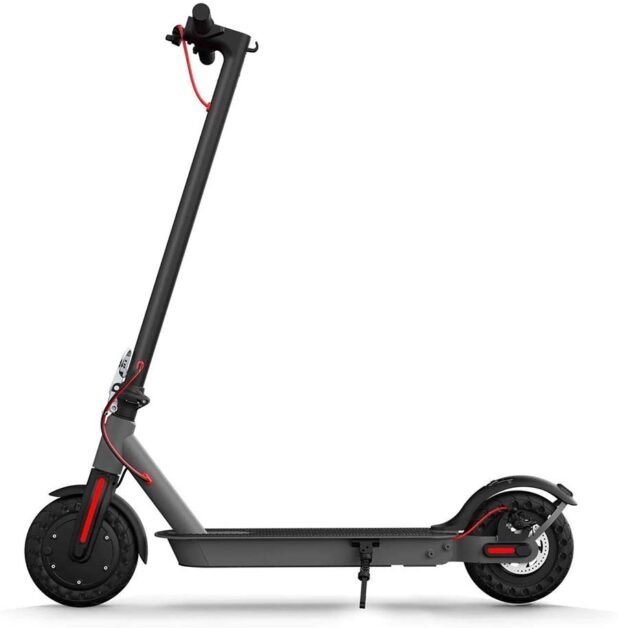 MSRP: $530 Hiboy
Hiboy.com
Overview
Who's it for?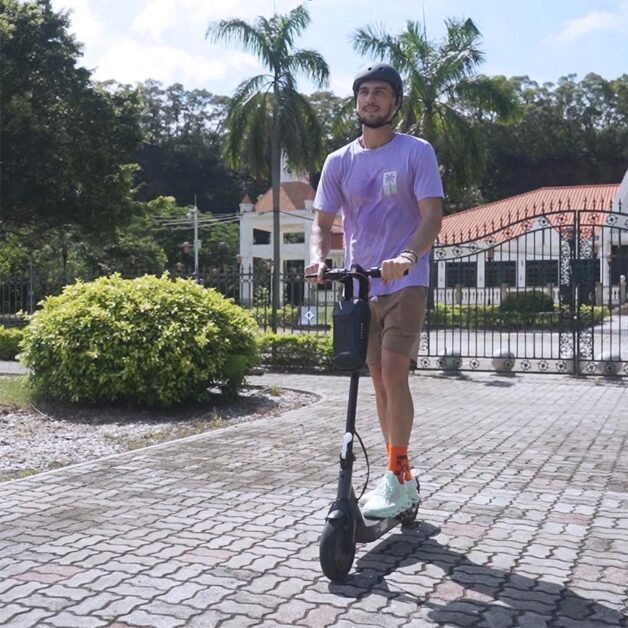 If you need a scooter to ride on weekends or every now and then, the Hiboy S2 is a cheap but reliable option. Even though it won't wow you with features, it is built solidly, gives a decent performance, and gives you the option of riding while seated.
Judging by the tubeless 8.5-inch tires that the S2 rolls on, there's no question about where you should be riding it: smooth terrain only. This is NOT a scooter designed for exploring rugged trails. It is unforgivingly harsh, enough so that you can even feel the gaps on paved walkways. Venture beyond the beaten path at your peril.
HiBoy S2 Full Specs
| | |
| --- | --- |
| Motor | 350W |
| Battery | 36V 7.5Ah (270Wh) |
| Recharge Time | 3-5 hours |
| Max Speed | 18.6 mph |
| Max Range | 17 miles |
| Brakes | Rear-wheel disc + regenerative front e-brake |
| Suspension | Dual rear suspension |
| Weight | 30 lbs |
| Weight Capacity | 220 lbs |
| Tires | 8.5″ Solid |
| Lights | Front & Rear LED + Sidelight |
| Dimensions | 45.7″ x 17″ x 47.2″ |
| Folded Dimension | 45.7″ x 17″ x 19.3″ |
| Display | LED dashboard (speed, battery level, riding mode, and cruise control monitoring) |
| IP Rating | IP54 |
Where to Buy Hiboy Scooters?
Highboy's official webpage is the most convenient way to get yourself a new Hiboy electric scooter.
Check out the latest price for Hiboy S2 Series electric scooters.
Also, you can find Hiboy S2 and Hiboy S2 Pro from Amazon.
Performance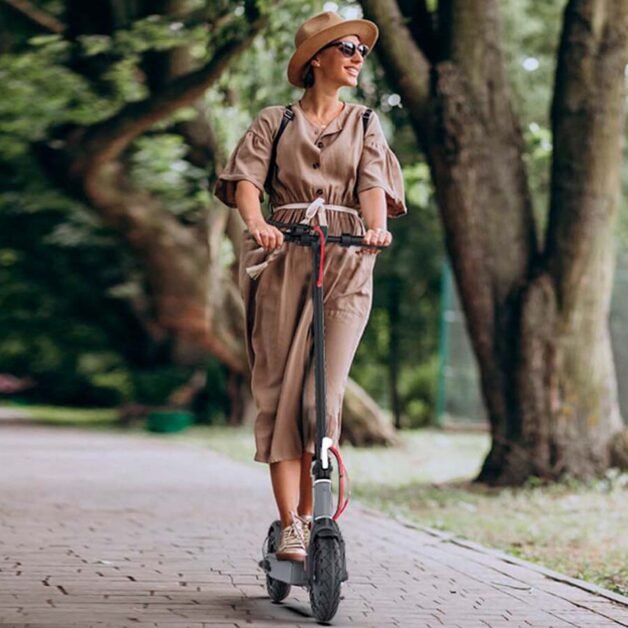 Speed & Acceleration
The S2 sports a single 350W motor that can achieve a respectable top speed of 18.6 MPH. That's decent enough for a fair amount of urban commuting.
The acceleration is slightly stronger than you'd expect, and it's evident that it's the scooter's most notable feature. It clocks speeds of 15 MPH in 6.2 seconds, so it is remarkably fast on launch.
Even though it won't struggle to launch you off with aplomb, don't expect to be scaling steep inclines with the Hiboy S2, especially if you're pushing the 260-pound rider weight limit. The S2 can't climb anything past a 15 % gradient. It will take you nearly 20 seconds to climb up a 10% grade hill.
Battery & Range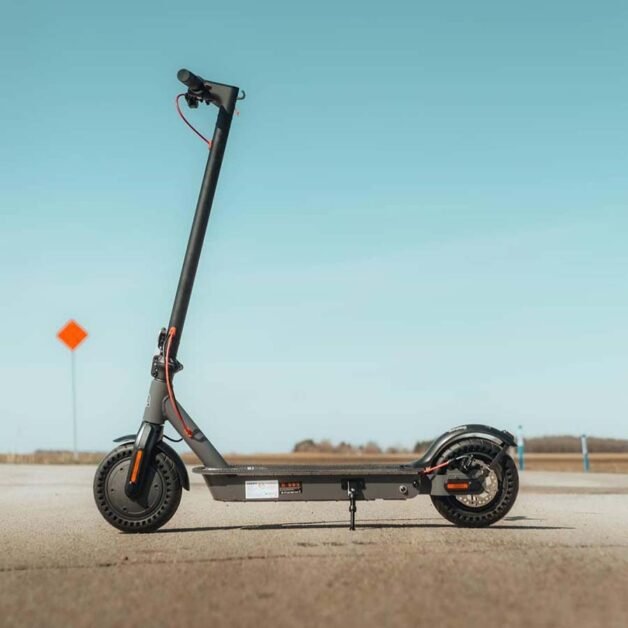 As expected, the H2 has a very modest battery. The 7.5aH 6V battery can only squeeze out 270 Watt-hours. That translates to roughly 17 miles of range.
Admittedly, that kind of capacity doesn't inspire worry-free riding for most daily commutes. It's enough for a weekend of fun or spontaneous short trips around town.
Realistically speaking, you should expect to get somewhere between 10 and 12 miles out of a full battery. On the upside, the small battery only takes three hours to recharge, so you don't have to wait that long for a full battery.
Brakes
The S2 sports a dual brake system—a front-wheel regenerative brake and a rear-wheel disc brake. Together, they afford it a decent stopping distance of 4.4 meters, so the scooter is pretty safe, generally speaking.
That said, you should always assume an active rider stance when braking (lean back). Otherwise, you risk a locked-up rear wheel. You activate both brakes when you hold down the brake lever on the right handlebar. However, the electronic brake has an independent thumb control on the left handlebar.
Having separate controls for each brake is a perk, no doubt, but it would have been much nicer if both controls were on the same side.
Design and Features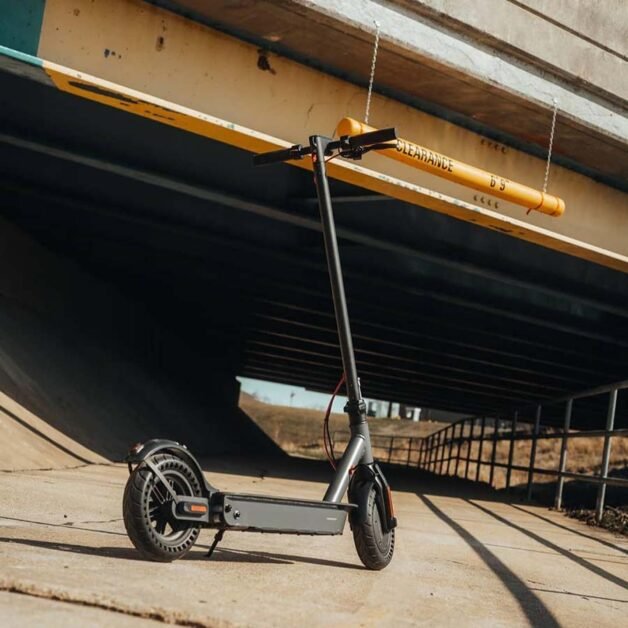 Hiboy S2 Build Quality
Full marks to the design team for the sleek, matte-black finish that makes the S2 look like a premium scooter. Its frame is made of light but stiff aircraft-grade aluminum alloy that can handle the wear and tear like the best of them.
Crucially, it allows the scooter to weigh less than 30 pounds (29.5 pounds, to be precise), making it over 6 pounds lighter than its bigger brother, the S2 Pro.
The low-lying deck hangs dangerously close to curbs and rocks. On the upside, it employs thick, rubber matting for grip instead of the grip tape we see so much of in budget scooters. The rear fender, rather disappointingly, doesn't operate as a mechanical foot brake, even though it does a decent job of deflecting mud and dirt.
The build quality is adequate, but there are noticeable gaps in quality that a rider would immediately notice on the Hiboy S2.
Is Hiboy S2 Water-Resistant?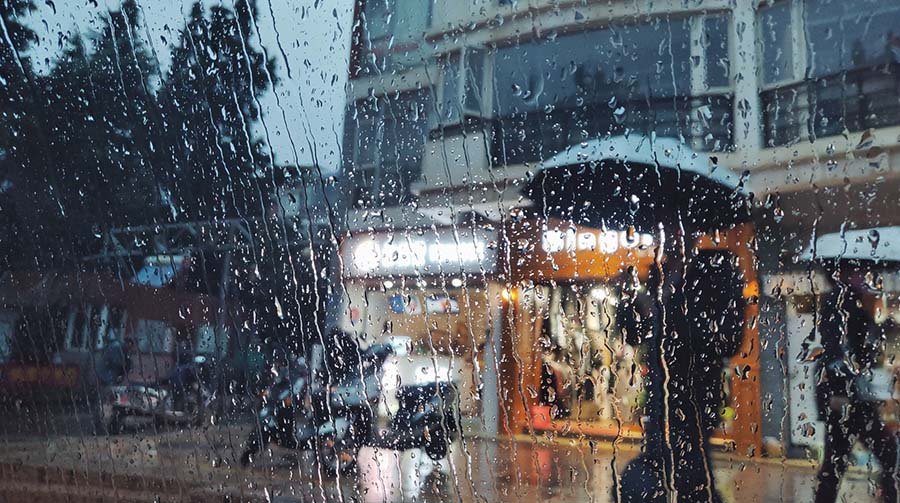 The S2 has an IP54 waterproof rating, which is almost unheard of in the budget scooter range. Stashed on the underside of the deck, the 350W motor is adequately sealed from moisture and dirt.
It's still not a good idea to take off while it's pouring as the solid tires don't have nearly enough traction to ride fast in slippery conditions.
Portability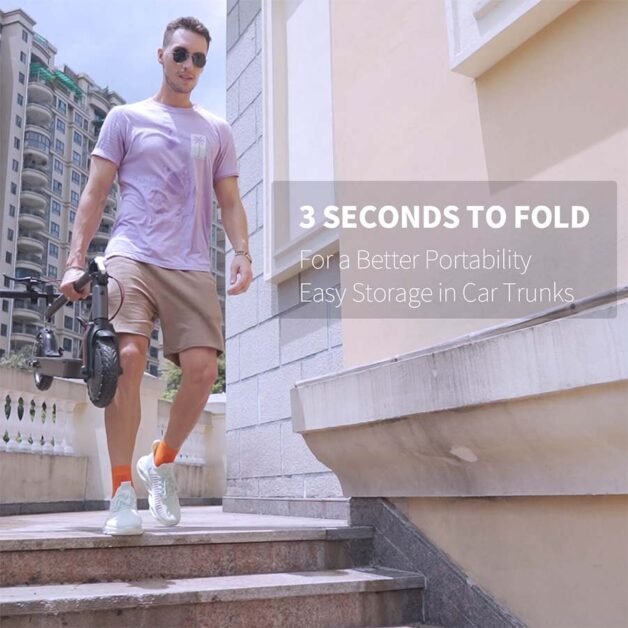 Despite the lack of folding handlebars, the S2 sports a compact form factor measuring 45 x 16 x 19 inches.
You can fold the stem backward over the deck and slide the hook on the back of the dashboard into a latch that's built into the rear fender. You'll need some practice to get used to this folding mechanism, but it works pretty well in terms of keeping the folded stem secured.
Impressively, the unlocked stem stays very stable in the riding position. There is minimal stem flex present.
Cockpit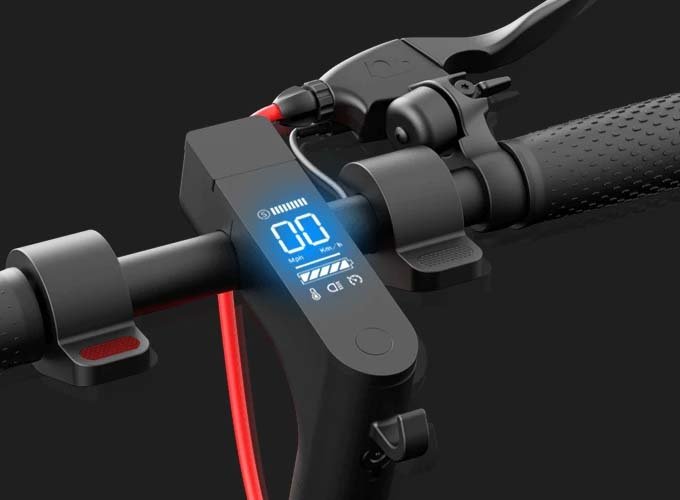 An LED dashboard makes a bright center display for speed, battery level, riding mode, and cruise control monitoring on the cockpit. It is flanked on either side by the straightforward controls of the S2 electric scooter.
The left sports the throttle and the thumb-controlled electric brake, whereas the right has the brake lever and an electric bell. It's a simple layout, but the biggest issue with it is the uncomfortably short handlebar length.
These handlebars are too short to feel stable when riding at speed, once again reinforcing this scooter's low-performance status.
Ride Quality
Even though it sports beginner-friendly controls, dual suspension, and large 8.5-inch wheels, the ride quality of the Hiboy S2 is nothing short of abysmal.
It's rare to find a budget scooter with rear spring suspension, but that sense of wonder quickly dissipates once you realize that the solid tires take away all the dampening from the suspension.
It rattles uncomfortably over any terrain that's not entirely smooth, and if you ride on anything other than tarmac, expect vibrating ankles and wrists and a brain massage. In other words, the S2 is very uncomfortable to ride on anything other than paved streets and tarmac.
Additional Features
App & Digital Lock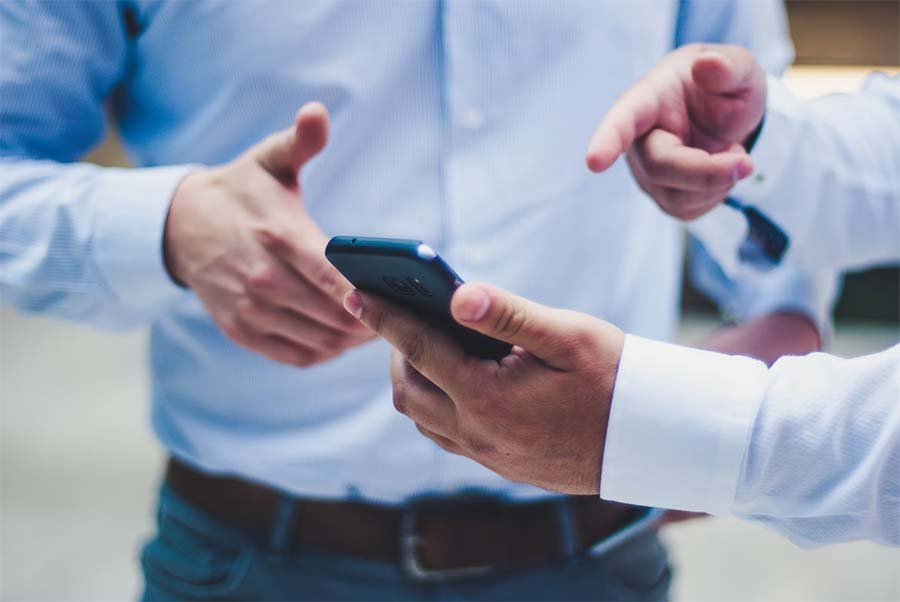 You can get a more detailed breakdown of the scooter's stats on the Hiboy S2 app, which displays battery stats, speed, motor power, and controller temperature in fine detail.
The app also equips you with a handy digital lock. When you activate it, you can lock the front tire into place and disengage the throttle to make the scooter completely immobile. Supplement this with a physical lock, and yours will be the most secure scooter on the planet.
Cruise Control
The cruise control function can activate in two ways: by tapping the dashboard button three times or by selecting it on the mobile app. Either way, it works like a charm, even though the mechanical activation procedure may feel a bit uncomfortable when your hands are occupied with the throttle and brakes.
Optional Seat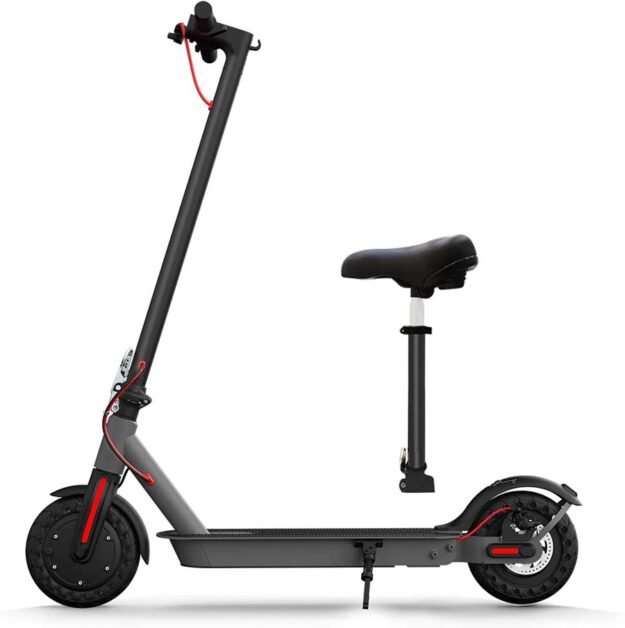 You'll have to spend about $450 more to get your hands on the next cheapest seated scooter, so the S2 is, in fact, the best budget scooter in that category. The seat attachment costs a little more, but it's a worthy investment if you just want a comfortable ride on smooth surfaces.
Comparisons
Hiboy S2 vs S2 Pro vs S2 Lite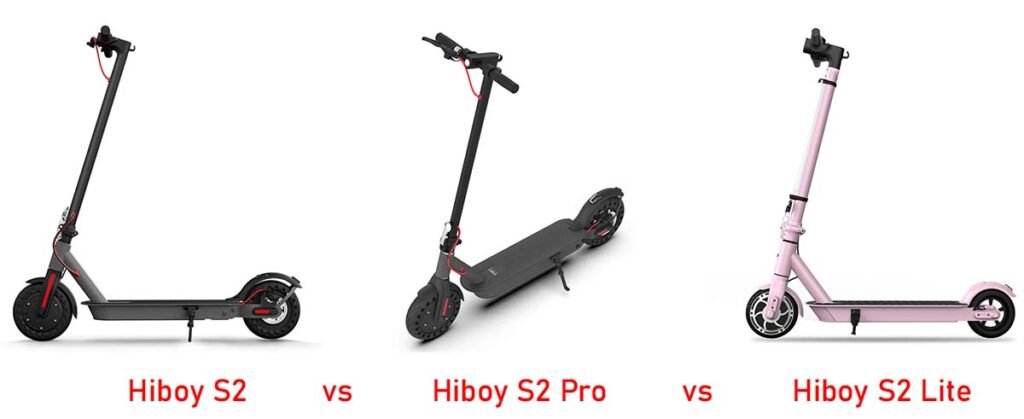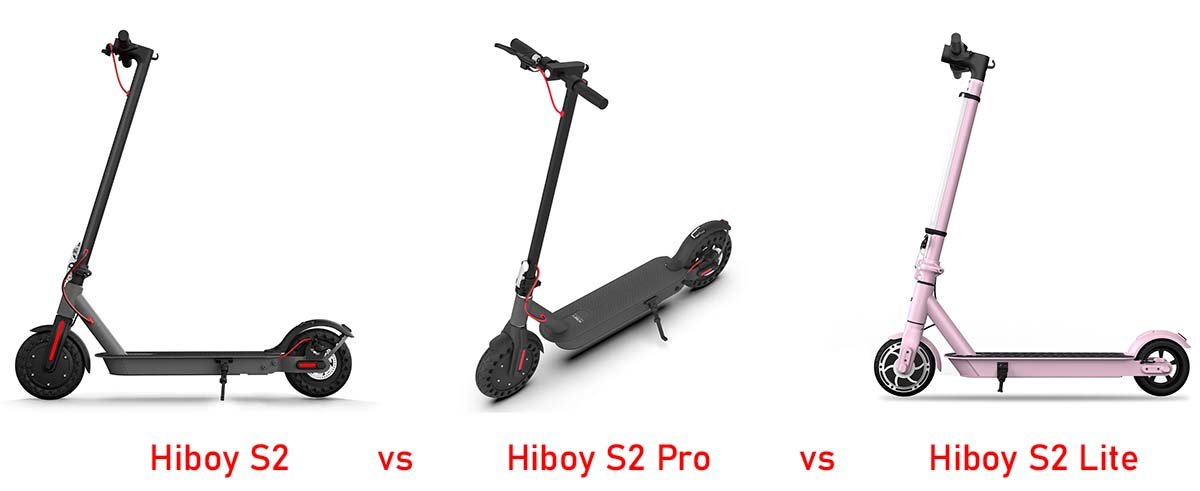 The S2 also comes with two variants, the S2 Pro and the S2 Lite.
The smallest of the three is the S2 lite, which weighs only 21 pounds. It also has a smaller 250W motor that delivers a top speed of 13 MPH. Interestingly, it still features a dual-brake system and very responsive acceleration.
Related: Read more about Hiboy S2 Lite
The S2 Pro weighs 36.3 pounds, but the extra weight doesn't alter its rider weight limit at all, and it stands at 260 pounds like the S2. Solid 10-inch tires are still not the comfiest to ride on, but the S2 Pro delivers a slightly better range (25 miles) than its younger sibling.
Hiboy S2 Pro is one of the best-selling electric scooters on Amazon.
Check Out All Hiboy Electric Vehicles
Hiboy MAX vs Hiboy S2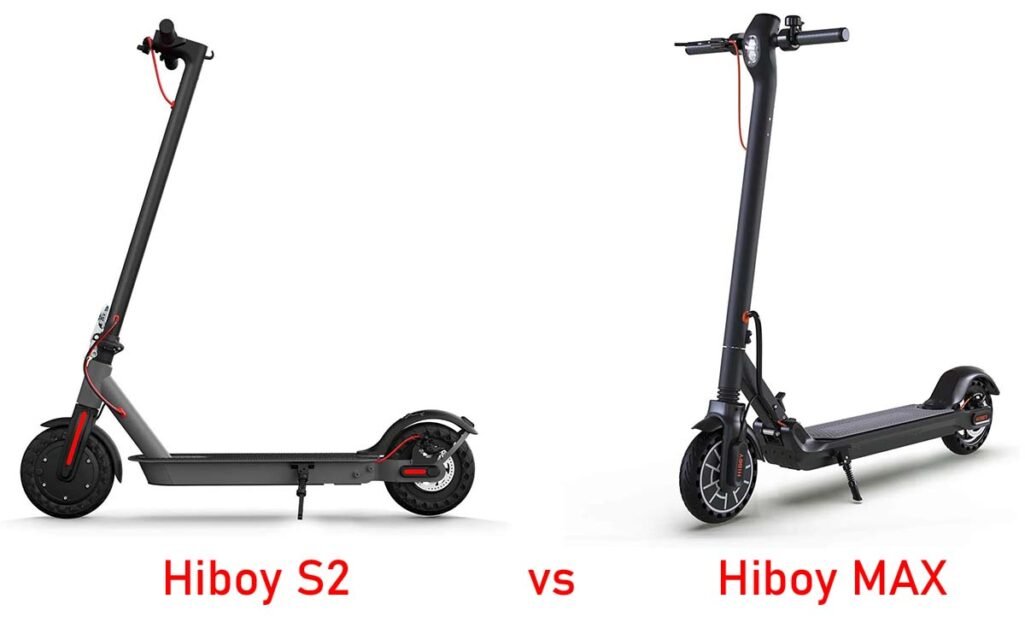 With a top speed of 18.6 MPH and a range of 17 miles, the Hiboy MAX isn't too different from the S2. The most significant differences between them illustrate that the S2 is the better option, even if it's only just.
For starters, the MAX weighs over ten pounds more than the S2 despite offering the same performance levels. Hiboy MAX also has a higher maximum rider limit of 260 pounds.
Where it does excel, however, is where it matters most. The MAX has far better ride quality than the S2 owing to its better tire and suspension configuration.
Related: Hiboy MAX Full Review
Hiboy S2 vs Xiaomi M365
The M365 is a budget scooter that needs no introduction. On paper, it is faster and lighter than the Hiboy S2, but riding tests also prove that it is the undisputed winner of the ride quality contest.
The M365 still rests in the budget range, offering an 18 MPH top speed and 15 miles of range on a full charge. At 26 pounds, it is about three pounds lighter than the S2, making it slightly more manageable for commuting.
Its air-filled tires are far superior to the solid honeycombs on the S2, so the difference in ride quality between the two scooters is almost like night and day. You still won't want to take it off-road, but you'll be far more comfortable riding on small bumps.
Conclusion
If you need a budget scooter with a seat attachment, there's no question that the Hiboy S2 (or any of its variants, for that matter) is an excellent solution. With its pretty good acceleration and decent top speed, it's a fantastic scooter for short trips.
Ride quality is as bad as you can expect, and you shouldn't buy the S2 as anything other than a comfortable street scooter for smooth terrain.
It includes every other bell and whistle you might need, including a high-mounted LED light, so in terms of being an affordable commuter scooter, the Hiboy S2 is not the worst option you could go with.