This is an electric cafe racer motorcycle Super Soco TC. To be totally honest, it is not a motorcycle, it's an electric moped. It is allowed to ride with it if you have a regular driver's license. No need for a proper motorcycle license.
Table of Contents
Overview
Super Soco TC Specs
General Details
| | |
| --- | --- |
| Brand | Super Soco |
| Model | TC |
| Model Year | 2020 |
Electronics
| | |
| --- | --- |
| Motor | 1,900W Bosch |
| Max Torque | 150 Nm |
| Top Speed | 28 mph (45 km/h) |
| Battery | 60V 30Ah (1,800 Wh) |
| Max Range | 40 mi (60 km) |
Super Soco TC Dimensions
| | |
| --- | --- |
| Length | 75.8 in (1,926 mm) |
| Width | 28 in (710 mm) |
| Height | 43.3 in (1,100 mm) |
| Wheelbase | 51.4 in (1,305 mm) |
| Clearance | 7.8 in (198 mm) |
| Seat Height | 30.6 in (776 mm) |
| Wheel Size | 17 in |
| Tires Size | 110/70 – 17 |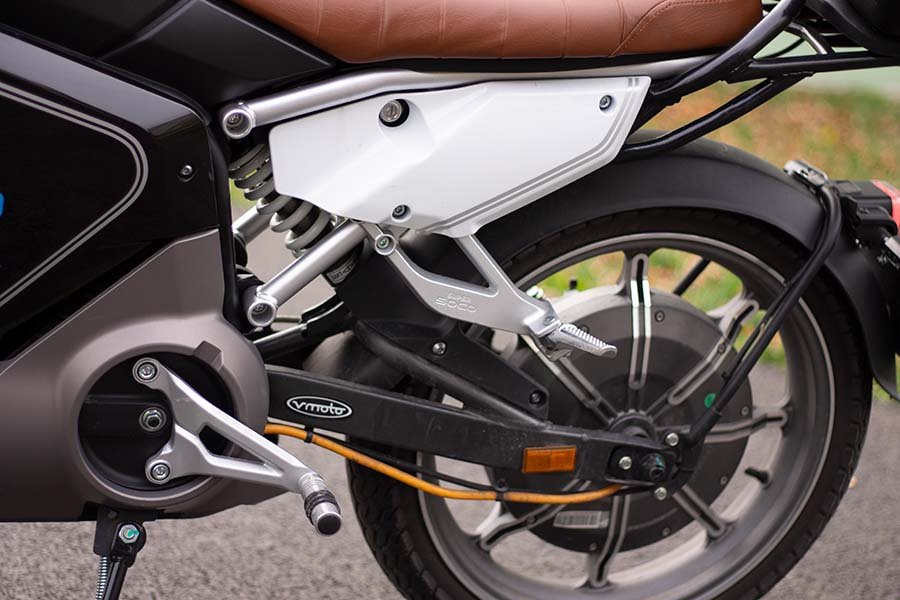 First of all, I don't own this bike and this is also not a sponsored post. I rented this bike in Tallinn, Estonia from ELMO Rent and paid for it like a regular customer.
I picked up the cafe racer moped from one of their self-service rental points. You can easily unlock the bike with a mobile phone. Just need to make an account before and add your credit card's and driver's license info. 
Since there is an off-season for such two-wheelers, the discounted price for the whole day was just €12.5.
How much is a Super Soco TC?
It's a Chinese bike and I didn't find any Super Soco TC USA retailers that would sell it. Although, I found some rumors that Super Soco electric scooters arrived in Canada in 2021 and the US market will be next.
However, there are a couple of shops in Europe, where you can get this for about $4,000.
Performance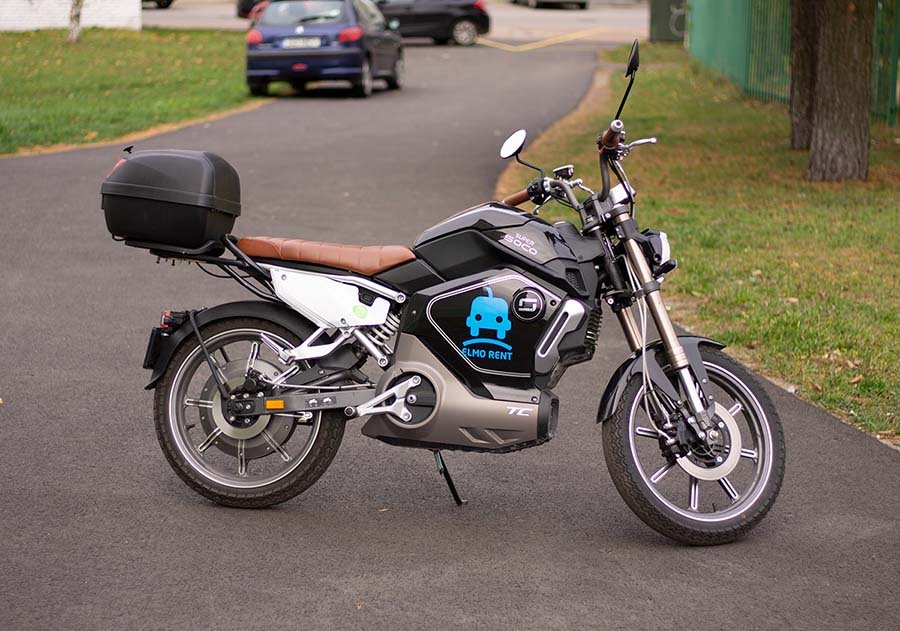 How fast is Super Soco TC?
Super Soco TC is meant for city commuting. It has a 1,900W rear hub electric motor made by Bosch. It can deliver a top speed of 28 mph or 45 kph. So it is powerful enough for cruising in the city but you have nothing to do with it on a motorway.
If need more power and higher speeds, you should maybe look for Super Soco TC Max. It is a real electric motorcycle, which can go up to 60 mph (90 km/h).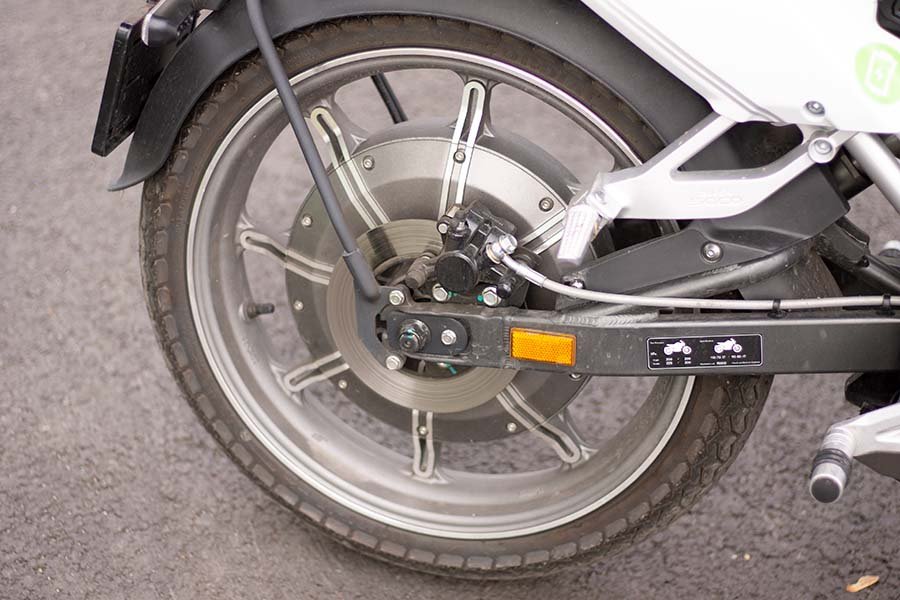 Battery & Range
The maximum range of this electric cafe racer is about 40 miles or 60 km. It is probably possible in power level 1. As you can see, on the right side of the handlebar, there are 3 power levels. If you switch from 1 to 3, you can see from the display that an estimated range decreases significantly.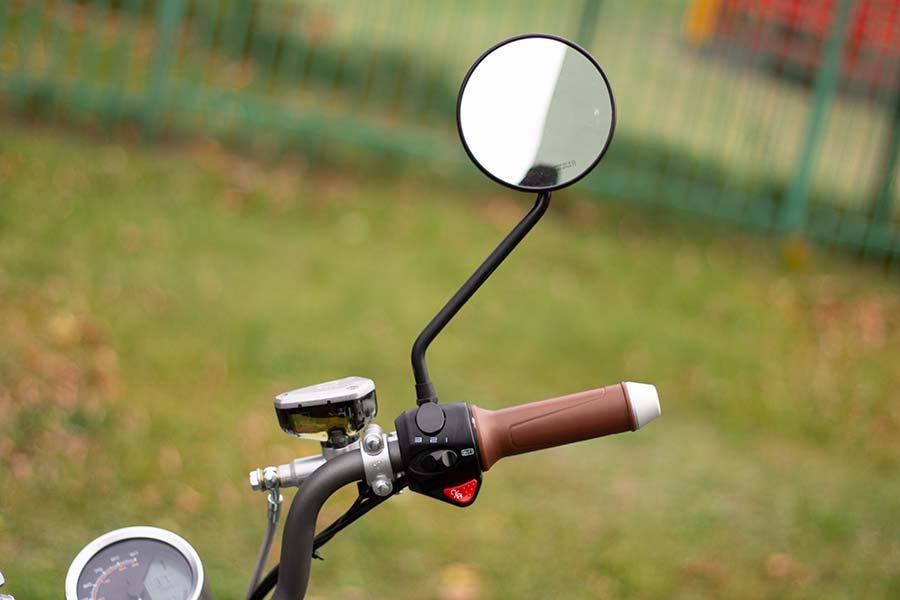 Also, I am not very sure how accurate it is. When I started my ride, the remaining range was 77 km. After I changed to power mode 2 – the range decreased to 60 km and in power mode 3 it showed the remaining range of 45km.
I rode for 20 kilometers. Mostly on power level 3. After that, the display showed 15 km of range in mode 3 and 25 km of range in mode 1. I must admit that I had a passenger on the back of my bike for about 10 kilometers, so that definitely took a lot of battery energy.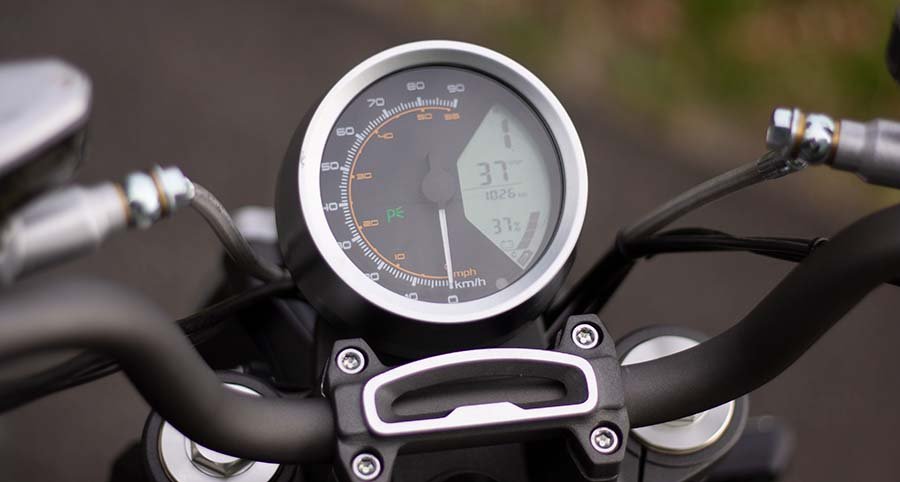 How to charge Super Soco TC?
The charging is very easy. You just have to plug it in the wall and it takes about 4 hours for the full charge. Not bad at all.
Ride Quality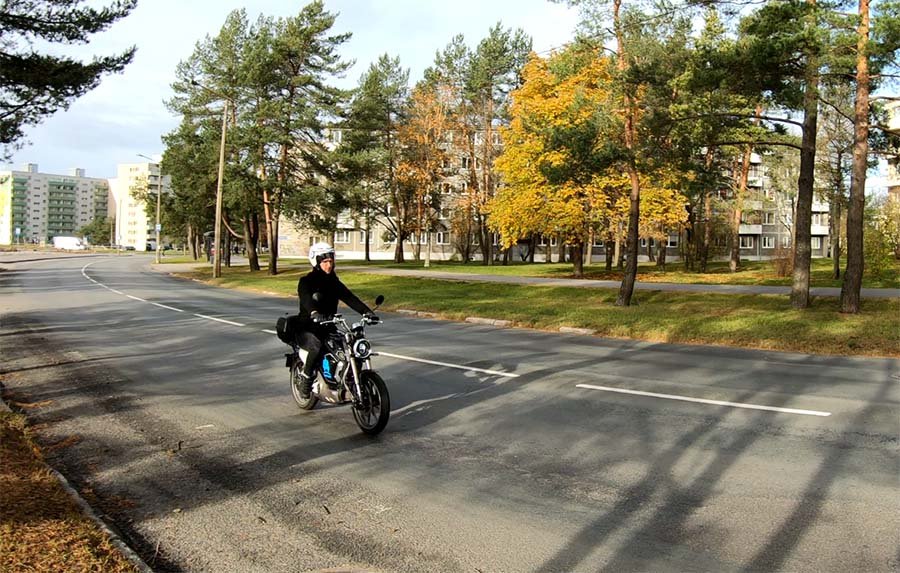 One of the coolest things about this electric bike is, that it's almost silent.
Do you remember the noise of those old petrol scooters?
I hate that noise.
But now, only the sound of the wind is in your ears when riding. People are quite confused when they see a vehicle that looks exactly like a motorcycle but makes almost no sound.
The overall ride quality is quite nice. The bike is very easy to handle because it is lightweight. Riding is enjoyable smooth and soft. The bike has no gears, so it is really easy for everyone to ride with it.
Of course, for the true motorcycle enthusiasts, Super Soco TC is probably boring and pointless but for other people, there are several reasons to buy an electric moped:
It makes everyday commuting easier.
You can get from A to B much quicker than with a bicycle.
It's more eco-friendly than a car or petrol motorcycle.
You can save money from buying petrol.
All these are legit reasons. Although, you must know that there are some cons as well.
Super Soco TC Cons
Low Power
As mentioned before, the motor is not very powerful. You mostly feel it when going uphill. If you live in a hilly area, it's definitely a big concern.
Maintenance
It is not really a con, since everything that moves, needs some care.
If you want to buy Super Soco just to save money, note that it still needs maintenance. I talked to one guy who has owned this bike for a while.
Since the bike doesn't have any engine braking, the only way to slow down is using the brakes. After 3,000 miles both brake discs and brake pads were worn out and needed to be changed.
It can cost you over $200.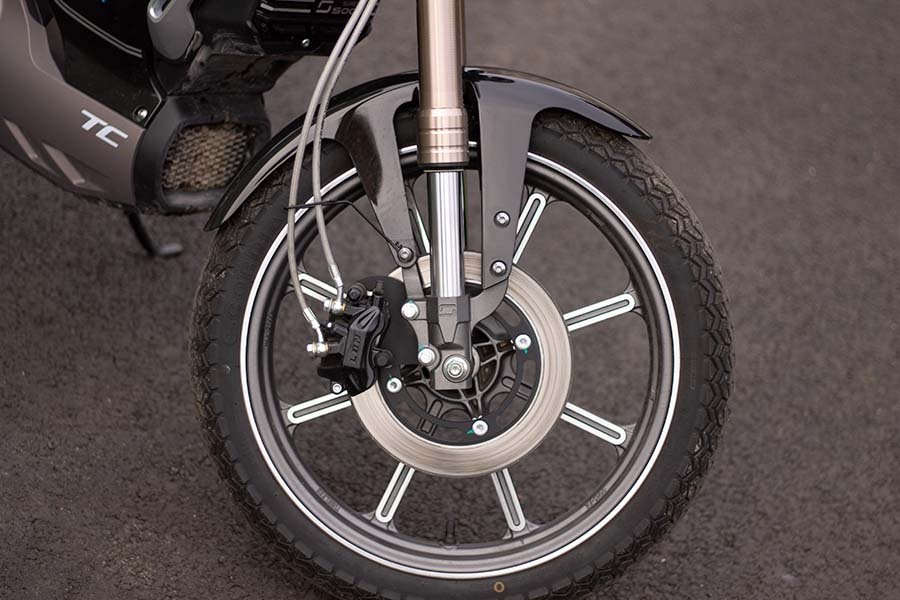 Also, there are regular services after every 1-2,000 miles too, if you want to keep the warranty.
Those services will also cost you over $100.
Conclusion – Is Super Soco TC Worth It?
To sum this all up, I really liked riding with it. I am not sure if I want to own it but if I can just pick it up from the corner of the street for a couple of bucks, I will definitely use it again.
I think it is great for short commutes. On a warm and shiny day, I would easily prefer such an electric commuter over the car.
FAQs
Can I carry a passenger on a Super Soco TC?
A quick note about riding with a passenger. The bike easily fits 2 riders but when going uphill, the max speed is really low. On a flat surface, we almost got 50 kph but on a small hill, the speed decreased to as low as 20 kph.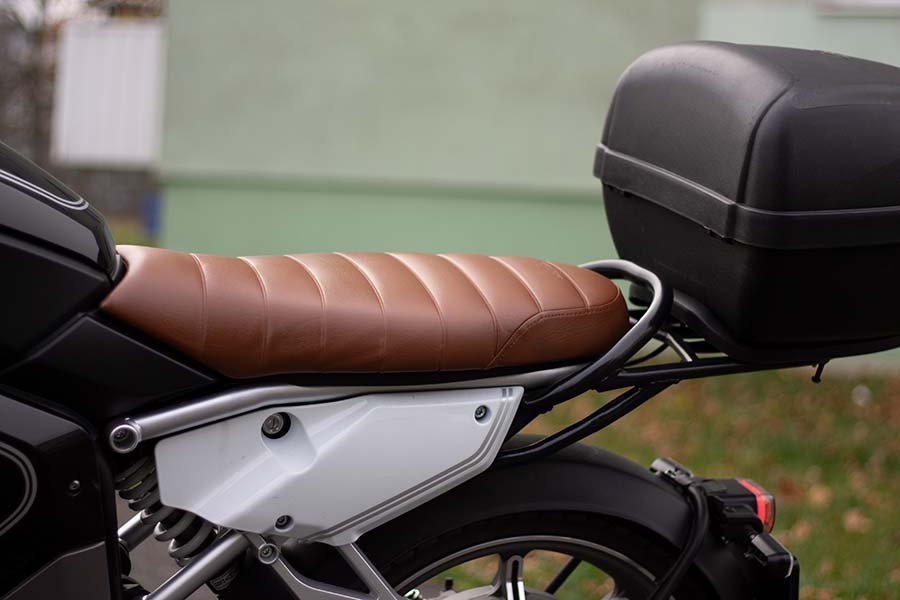 Is Super Soco TC automatic?
Super Soco TC is totally automatic. There are no gears.
What is a cafe racer?
A café racer is a style of motorcycle. It got popular in the early 1960s in London. Read more from Wikipedia.