Electric scooters have a rich history that dates back to the early 20th Century. The first commercial scooters had air-cooled engines, coil charging, and collapsible steering rods. They could achieve speeds of up to 30 MPH despite weighing over 100 pounds.
Of course, they couldn't hold a candle to today's mid-range Apollos, which are capable of top speeds of well over 30 MPH, possess advanced battery and charging systems, and weigh much less.
Electric Wheelers is reader-supported. Although we independently research and test products, we may receive a commission on purchases made from our chosen links. Read more…
About Apollo Scooters
Homepage | Instagram | Facebook | Youtube
When was Apollo Scooters Founded?
In 2018, two innovative minds that were then working at luxury brand L'Oreal came together to fulfill a shared ambition.
Apollo Scooters was born in response to a growing need for personally owned micro-mobility devices for public transit.
The company was founded at a time when the urban population was in dire need of a more convenient, affordable, and environmentally friendly mode of transportation.
Driven by a clear strategy and empowered by technologies that early scooter inventors could only dream of, Apollo Scooters took root quickly.
The rest, as they say, is history.
Who are the Founders of Apollo Scooters?
Apollo Scooters is the brainchild of Christopher Heathcote-Rey and Maciek Piskorz.
Chris is a Marketing and Finance graduate at the Sauder School of Business & HEC Paris. He founded Apollo Scooters with Maciek, who is a gifted scholar that achieved direct entry into the Sauder School of Business.
They founded an electric scooter company after they both had a short spell working in the luxury products division of the L'Oreal Group in Montreal, Quebec, Canada.
Where are Apollo Scooters Located?
The headquarters of Apollo Scooters is in Montreal, Canada.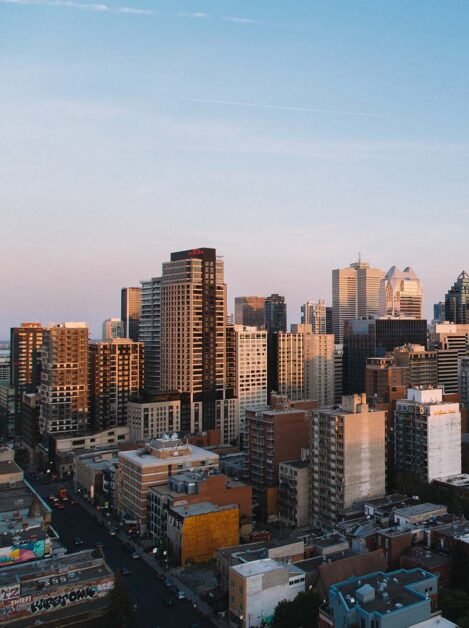 Each and every scooter is designed, developed, and tested here. The centralized manufacturing facility is vital to maintaining the build quality riders have come to expect of electric scooters from Apollo.
All quality control tests, including a 5,000KM road test, are also conducted within the headquarters to uphold the company's strict quality standards and keep production costs low. That is how Apollo manages to deliver high-end scooters at affordable prices.
Apollo Scooters' Mission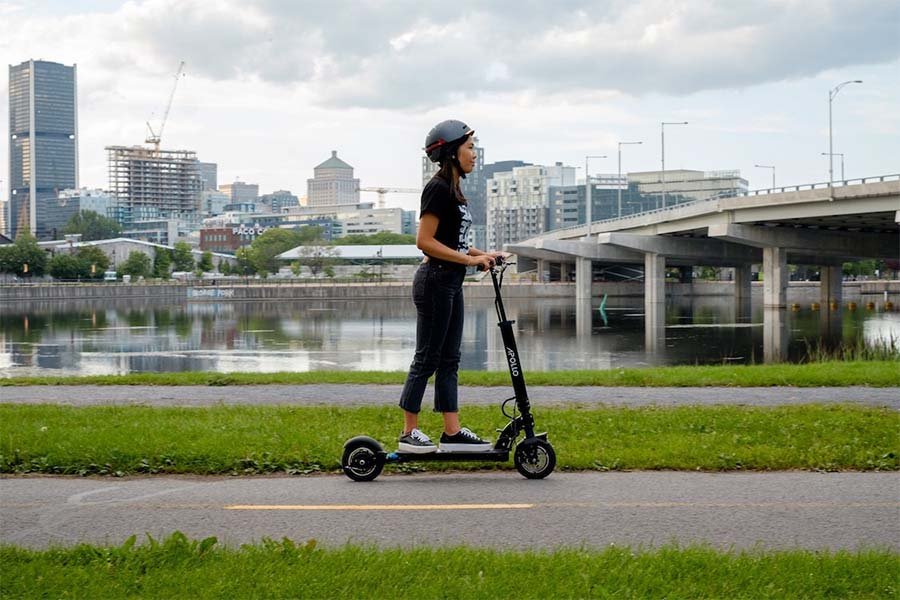 Apollo is on a mission to dethrone cars as the primary source of urban transport.
The company believes that over 80% of the trips we make each day can be made faster and more economically using electric scooters.
In addition to curbing traffic congestion and vehicular pollution, Apollo seeks to make it all about the journey, not the destination.
To paraphrase the essence of their mission statement, the scooter manufacturer will not rest until they have turned the majority of trips commuters take into the most enjoyable and convenient parts of their day.
Where can you buy Apollo Scooters?
In North-America
EeVee in Vancouver, Canada
Stores in Toronto, Edmonton
In Europe
Other
See all Apollo distributors here.
Apollo Electric Scooter Models
So far, Apollo has built five different models of an electric scooter (seven if you count the Apollo Ultra and the discontinued Apollo Pro), each slightly faster, more powerful, and more expensive than the last.
| | | | | | | |
| --- | --- | --- | --- | --- | --- | --- |
| | Apollo Air | Apollo Air Pro | Apollo City | Apollo Explore | Apollo Ghost | Apollo Phantom |
| Motor | 250W | 350W | 600W | 1,000W | 2 x 800W | 2 x 1,200W |
| Top Speed | 15 mph | 18 mph | 25 mph | 31 mph | 34 mph | 38 mph |
| Battery | 36V 7.6Ah | 36V 10.4Ah | 48V 13.2Ah | 52V 18.2Ah | 52V 18.2Ah | 52V 23.4Ah |
| Range | 12 miles | 18 miles | 28 miles | 34 miles | 39 miles | 40 miles |
| Tires | 8.5″ Pneumatic | 10″ Pneumatic | 9″ Pneumatic | 10″ Pneumatic | 10″ Pneumatic | 10″ Pneumatic |
| Suspension | Front Spring | Front Dual Spring Fork | Front Spring, Rear Dual Spring | Front Spring, Rear Dual Spring | Front Spring, Rear Spring | Quadruple Spring |
| Brakes | Mechanical Disc | Front Drum | Front Mechanical Disc, Rear Drum | Front & Rear Mechanical Disc | Mechanical / Hydraulic Disc | Mechanical / Hydraulic Disc |
| Weight | 35 lbs | 38.5 lbs | 39 lbs | 52 lbs | 64 lbs | 77 lbs |
| Max Payload | 220 lbs | 220 lbs | 265 lbs | 265 lbs | 300 lbs | 300 lbs |
| Dimensions | 47″ x 46″ x 21.5″ | 47″ x 46″ x 21.5″ | 44″ x 42″ x 22.5″ | 46″ x 48″ x 22.5″ | 50″ x 50″ x 27″ | 49″ x 51″ x 27″ |
| Folded Dimensions | 47″ x 22″ x 21.5″ | 47″ x 22″ x 21.5″ | 44″ x 15″ x 8″ | 46″ x 17″ x 8 | 50″ x 15″ x 27″ | 49″ x 21″ x 27″ |
| Price | $649 | $799 | $1,099 | $1,499 | From $1,599 | From $2,099 |
Apollo Air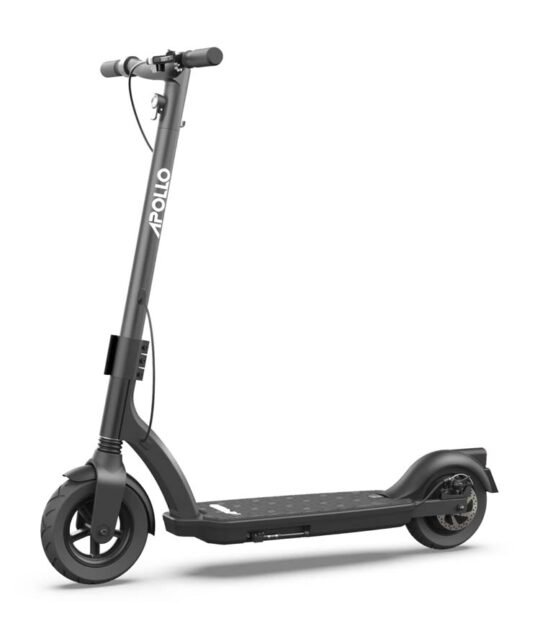 Released in April 2021, the Apollo Air features a simple foldable design and a light aluminum body that weighs just 40 pounds. Despite that, it can support up to 220 pounds.
With a price tag of $599 for the base model and $799 for the Apollo Air Pro, it is Apollo's most affordable commuter scooter. The base model features a 250 Watt-hour motor that achieves a 15 MPH top speed, while the Pro variant's 350 Watt-hour motor will give you speeds of up to 18 MPH.
In terms of range, you can expect to get 12 miles out of the base model's 7.6Ah 36V battery and up to 18 miles with the Pro model's 10.4Ah 36V battery.
Its other credentials include:
IP54 water resistance
10-inch front tire with spring suspension
8.5-inch rear tire
Rear disc brake + drum brake upfront for extra stopping power (Apollo Air Pro)
Related: Apollo Air Full Review
Apollo City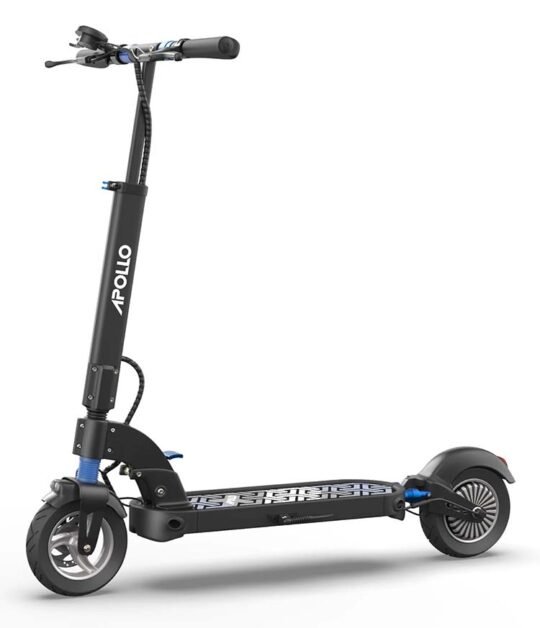 The Apollo City is a well-rounded city scooter that answers all the questions a frequent city commuter might have.
Even though it has dual mechanical brakes, 8.5-inch pneumatic tires with dual suspensions, and a 600W (max 800W) single-hub motor, it weighs just under 42 pounds and can carry up to 265 pounds. Its lightweight build, coupled with its folding frame and handlebars, makes it remarkably portable and well-suited for commuting around the city.
Its speed tops out at an impressive 28.6 MPH, and its 13.2Ah 48V battery has an adequate commuting range of 18 miles. Despite its reputation as a city slicker, Apollo has made sure that the city can crawl up inclines of up to 15 degrees without breaking a sweat.
The city also features a triple-redundant braking system that comprises a cable-driven front disc brake, a rear drum brake, and a regenerative motor brake that charges the battery while slowing down the motor using a reverse current.
Related: Apollo City Full Review
Apollo Explore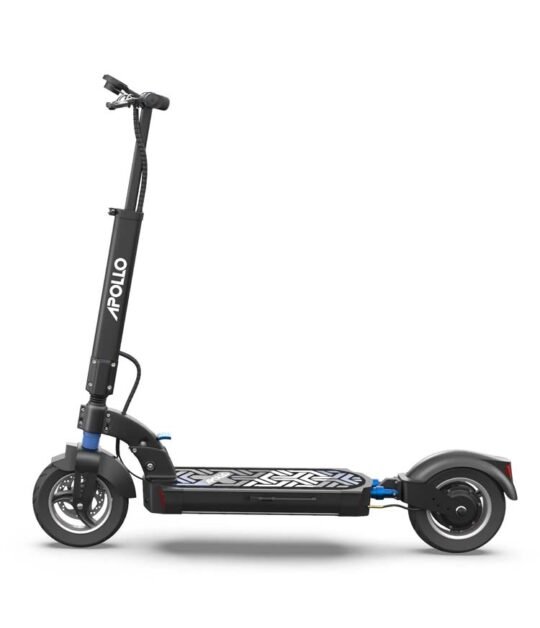 The Apollo Explore is a city commuter that's built to go beyond paved city streets.
Equipped with a powerful 1,000-Watt motor that maxes out at 1,400 Watts and 10-inch pneumatic tires with dual suspension, it is a workhorse of an electric scooter with a maximum payload capacity of 265 pounds.
It has a top speed of 31 MPH and a maximum range of 35 miles, so its price tag belies its kingly performance. Dual disc brakes plus a regenerative motor brake give it excellent stopping power, and the build quality, as expected of Apollo products, is stellar.
But, what gets riders talking is its buttery-smooth ride quality, aided by dual spring suspension and massive 10-inch pneumatic tires that seem to roll over any terrain they're subjected to. The Explore is a commuting scooter with an edge, and that edge is its ability to go anywhere—including up hills—quite fast.
Related: Apollo Explore Full Review
Apollo Ghost
Apollo's cheapest dual-motor scooter is frighteningly fast, so much so that its speed shadows all its other incredible features.
However, once you get over the sheer accelerating power (0 – 15 MPH in 3.1 seconds) of its dual 800W (1,000W peak power) brushless motors, which offer a 34 MPH top speed, you start to notice the industry-leading adjustable spring suspension, triple-redundant brakes, and sturdy aluminum build that weighs 64 pounds, and can support up to 300 pounds.
The Ghost hides a massive 18.2Ah 52V Dynavolt battery with a 39-mile range under its hood. At maximum settings, which unleashes its full acceleration power, it still gives you 14 miles.
It rolls on 10-inch pneumatic tires similar to those on the Explore and also has IP54 water resistance, which is adequate for riding in light rain. Worth mentioning are its folding handlebars, its folding, lockable stem, and a key lock mechanism that lets you secure your scooter with an ignition key.
Related: Apollo Ghost Full Review
Apollo Phantom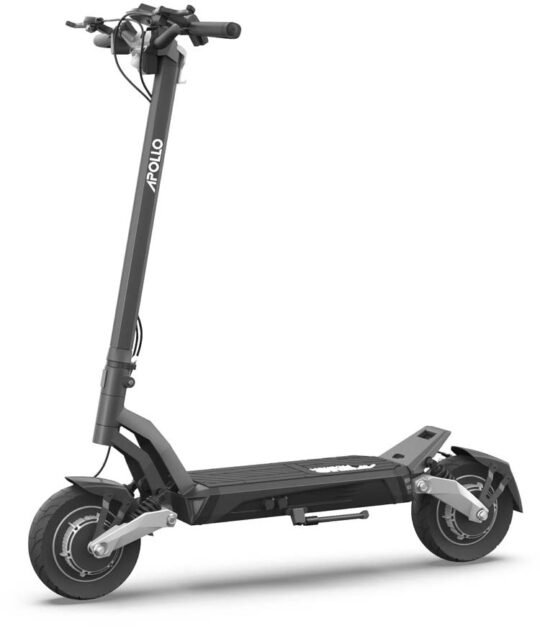 It is touted to be the most powerful scooter on the market, and even for the Apollo Phantom, those are some big breeches to fill.
But, a glance at its dual 1,200W continuous brushless motor, its 23.4Ah 52V Dynavolt battery (capable of 1,217Wh), and its 25-degree hill-climbing ability suggests that it is worthy of the title.
At 77 pounds, it is a big scooter. However, it is capable of supporting up to 300 pounds and providing smooth rides, courtesy of its 10×3.25-inch hybrid pneumatic tires with front and rear spring suspension.
The water resistance stands at IP54, and the aircraft-grade aluminum body stays stiff and stable at speed, making for quite an exhilarating ride.
It pushes the limits of urban commuting with its 38 MPH top speed, a 40-mile maximum range, and triple-redundant braking, which includes front and rear hydraulic brakes.
It is remarkable that a scooter of this pedigree costs anything under $4,000, but that is the kind of affordable quality that Apollo consistently delivers and is expected to maintain in the coming years.
Related: Apollo Phantom Full Review
Apollo Scooter Accessories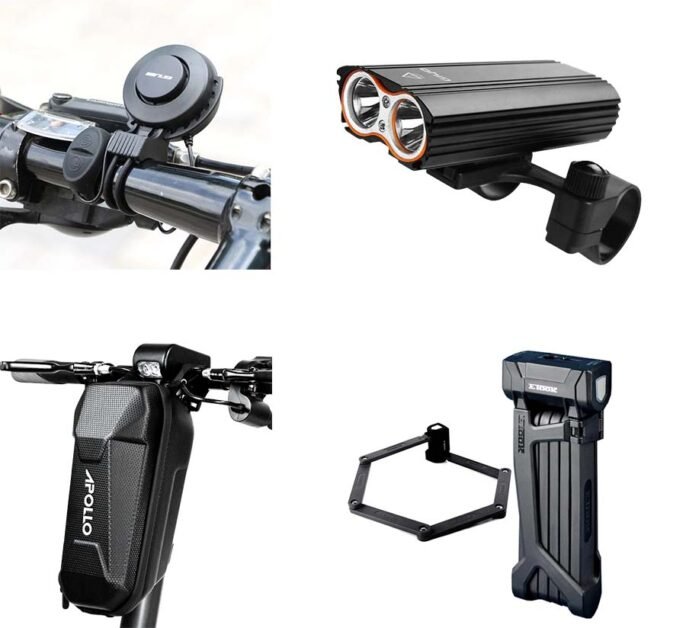 Aside from top-quality rides, Apollo is also a one-stop shop for electric scooter essentials that make your scooter safer, more practical, and more fun. You can kit out your scooter with:
Headlight – This 2,500-lumen LED headlamp features a rechargeable battery housed inside a waterproof aluminum casing and comes in three light modes: high-beam, mid-beam, and low-beam.
Folding lock – This 900 mm-long folding lock allows you to secure your scooter to a post or bike rack and can resist saw, drill, and cutter attacks.
Scooter horn – This is essential while driving on highways and is loud enough to be heard in traffic. It is waterproof and USB rechargeable.
Phone holder – An aluminum alloy holder that is fully adjustable and rotatable. It lets you mount your phone conveniently for quick and easy operations on the go.
Apollo bag – A waterproof scooter bag that provides extra storage and attaches to the stem using velcro straps.
Shipping
Currently, Apollo Scooters ships to North America and Canada using couriers like UPS and Purolator.
Air deliveries are not possible due to restrictions on the lithium-ion batteries that power their scooters. Nevertheless, they have outlets in Australia, the UK, and 14 other countries where you can purchase all of their available electric scooter models.
Warranty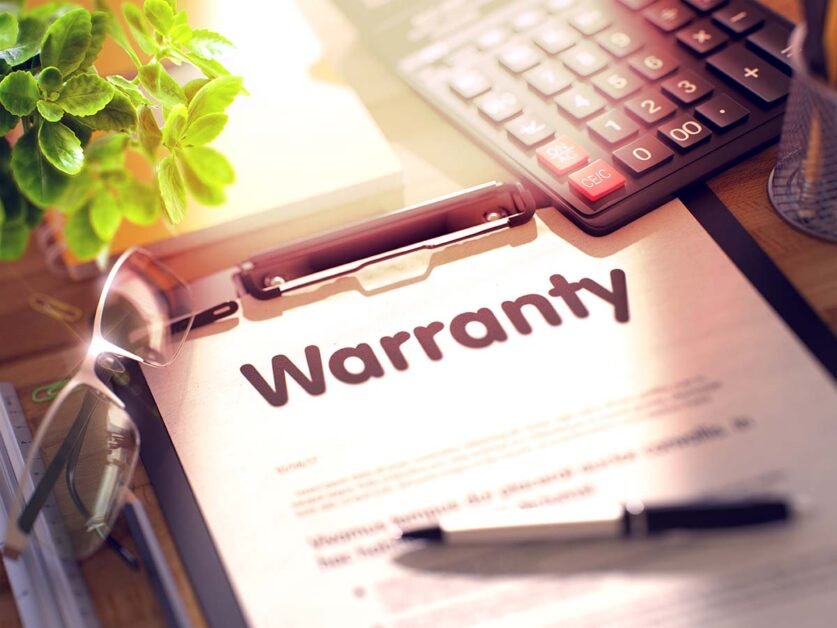 Apollo splits its warranty coverage into a 12-month limited warranty and a 24-month Apollo protection plan.
The 12-month warranty covers manufacturing defects, including:
Frame
Stem
Battery
Motor (and hub)
Throttle
Handlebar
Controller
LED lights
Throttle
The 24-month plan, on the other hand, protects against regular wear and tear. It allows users to get at-cost repairs with no shipping fees.
The 12-month warranty covers all the Apollo models, including:
All variants of the Apollo Air
The discontinued Apollo Pro
The Apollo Ultra
And the Mercane WideWheel 2020 (not covered under the 24-month protection plan)
Conclusion – Are Apollo Scooters Good?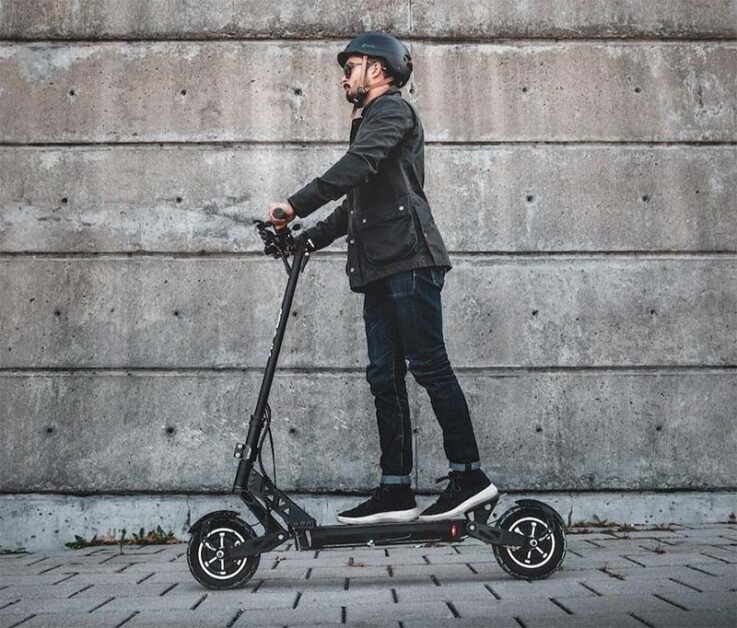 Apollo makes scooters for everyone. It caters to the short-distance commuter that prefers something light enough to store under their office desk just as well as it does to the power commuter that wants neck-breaking acceleration and huge battery capacities.
There's no question that Apollo Scooters are some of the most affordable in the market. Riders also unanimously agree that the build quality, even of their cheapest scooters, is infallible.
Anyone that's interested in the revolutionary urban micro-mobility devices will find great value in buying an Apollo Scooter.
Apollo Scooters FAQs
How fast does the Apollo scooter go?
Top speeds range from 15 mph to 38 mph for Apollo scooters.
| | |
| --- | --- |
| Model | Top Speed |
| Apollo Air | 15 mph |
| Apollo Air Pro | 18 mph |
| Apollo City | 25 mph |
| Apollo Explore | 31 mph |
| Apollo Ghost | 34 mph |
| Apollo Phantom | 38 mph |
What is the fastest Apollo scooter?
The fastest Apollo scooter is the Apollo Phantom with a top speed of 38 mph.
How much does the Apollo scooters cost?
The cost of Apollo scooters ranges from $649 to $2,099. Although, there are occasional sales where you can get the scooter cheaper.
| | |
| --- | --- |
| Model | Price |
| Apollo Air | $649 |
| Apollo Air Pro | $799 |
| Apollo City | $1,099 |
| Apollo Explore | $1,499 |
| Apollo Ghost | From $1,599 |
| Apollo Phantom | $2,099 |
Where is Apollo scooter made?
Apollo scooters are manufactured in Montreal, Canada.