Vanpowers Bikes is a quite new player on the field. The company was started in 2022.
They have 4 different e-bikes in their selection. Each has its own style and feature level.
In this Vanpowers Bikes Review, we make a brief overview of the company and introduce you to each of its e-bikes.
Electric Wheelers is reader-supported. Although we independently research and test products, we may receive a commission on purchases made from our chosen links. Read more…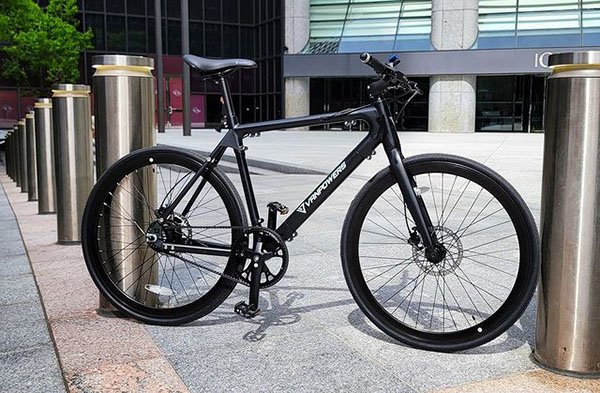 Vanpowers Bikes involve a group of conscientious and creative individuals committed to green and clean mobility, plus sustainable e-bike development solutions.
The company is motivated by its commitment to providing the best e-bikes, helpful customer service, and honest information about purchases. They have a skilled research and development team.
Primary R&D staff members have ten years of experience in the industry, while some even have over 20 years of experience.
Vanpowers Bikes has local warehouses and a reliable supply chain in the UK, US, and Europe.
To Whom are Vanpower Bikes Made?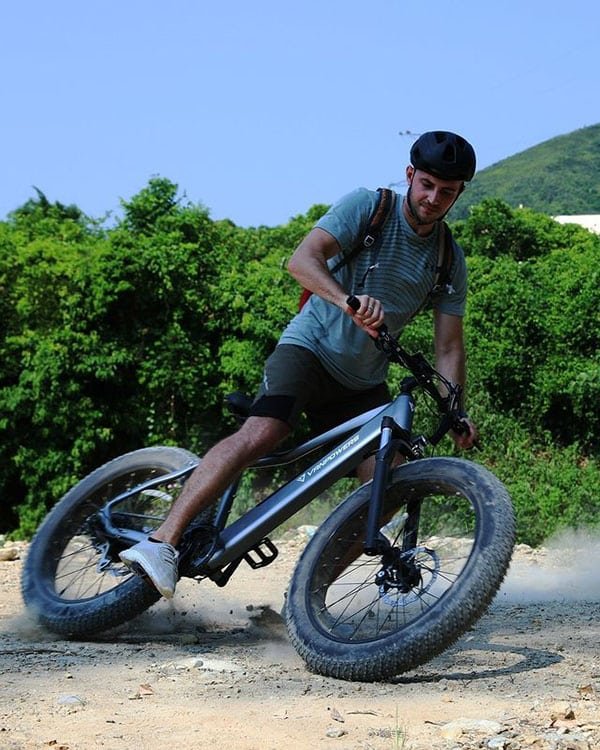 Vanpowers Bikes are made for modern commuters requiring reliable bikes for commuting through urban landscapes.
Their e-bikes are designed for comfort, durability, and reliability. They are also sleek, portable, and designed for young adults and adults looking for the best means to commute to work or run errands.
How Much are Vanpower Bikes?
Vanpowers Bikes costs between USD 1199 to 2699, providing buyers with a satisfactory range of options.
The bikes have varying features affecting their price. However, they are worth the cost. The Seine costs $2,699, while City Vanture costs $1,699. The Manidae is averagely priced at $1,999, and the Commuter is the cheapest at $1,199.
Vanpowers e-Bikes Selection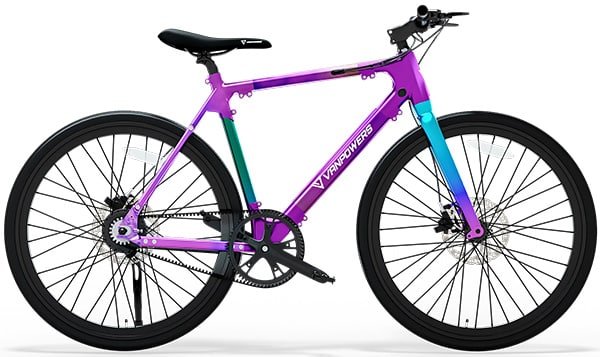 The City Vanture is sleek and light on its feet, making it perfect for urban riding. The bike has an exceptional frame design allowing for easier and quicker assembly. You can also choose to have the ebike delivered to you while fully assembled.
Additionally, it has other features that make it stand out. For instance, it has an invisible downtube battery that doesn't look clunky and out of place compared to other e-bikes. It also has an LCD that shows important information like your speed, remaining power, etc.
Also, the bike doesn't have a chain. It has a Gates Carbon belt instead, which doesn't need any maintenance. The carbon drive replacement for the chain provides an easy and comfortable riding experience each time you peddle.
Max Speed: 25 mph (40 km/h)
Range: 50-80 miles (80-130 km)
Charge Time: 2-3 hours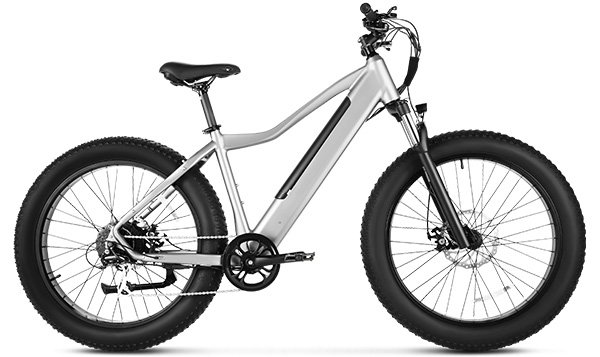 Manidae is the perfect Vanpowers bike option for off-roading enthusiasts.
The company designed this e-bike to handle any rugged terrain easily by providing 26" by 4.0" fat tires and a powerful 48V/750W motor.
The bike is available in a gray color and has the option to fit a rear rack, which may come in handy.
The e-bike has a 28mph top speed, which makes it the class 3 bike in the US. It also has a 70-mile range sufficient for weekends of fun riding in rugged terrain.
Additionally, its fat tires provide exceptional traction and reduce drag, providing a good riding experience, especially in rough conditions.
The bike has a comfortable seat and a removable battery. The seat ensures you are comfortable when riding the bike, and the removable battery means you can keep riding your bike without being afraid of losing power as long as you have an extra charged battery.
It also has other features found in regular ebikes, including an LCD display. The bike is perfect for riders who are 5'4" to 6'2".
Max Speed: 28 mph (45 km/h)
Range: 70 miles (113 km)
Charge Time: 7 hours
Vanpowers Bikes' Commuter is fast, simple, and fun. Also, it has various features that make it stand out from the crowd.
For instance, it has an additional protection casing that protects its battery after disassembly, reducing potential hazards.
The Commuter is sleek and perfect for urban commuting. Additionally, the bike is good for weekend cruising.
Also, it has an LCD display that riders can read easily at any time of the day. The display provides riders with important information like speed, battery level, etc.
Additionally, it provides space for a detachable rear rack you can use to carry some cargo and other versatile commuter applications.
The bike has a quiet belt drive-train, making rides comfortable and peaceful.
The bike is perfect for individuals that want an eco-friendly means of commuting to work and who are 5'7" to 6'4".
Max Speed: 25 mph (40 km/h)
Range: 50 miles (80 km)
Charge Time: 2-3 hours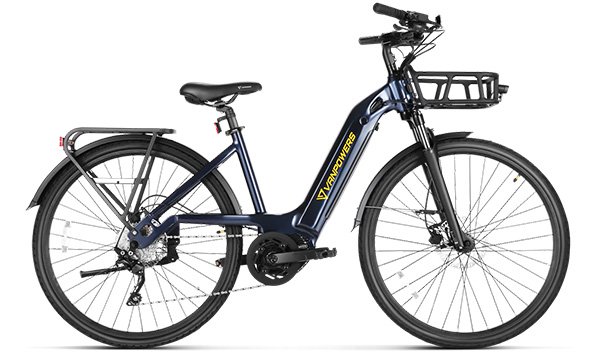 The Seine is a hybrid between vintage and modern ebikes. The bike combines vintage bikes' aesthetics and modern e-bike technology to produce an aesthetically pleasing electric bike with reliable future-forward technology.
The bike comes in three custom colors, blue, green, and black, plus stylish accessories that brighten it up, letting you enjoy the beauty around you.
The Seine differs from other Vanpowers bikes because it has a mid-drive motor.
It has a 26mph top speed produced by a powerful 48V/500W motor. It also has a 35-mile range perfect for city commutes and weekends of fun.
The bike is ideal for riders who are 5'5" to 6'3" tall. It has a phone mount allowing you to navigate and ride the bike simultaneously.
The Seine is lightweight and portable and has a 6-hour charging time. It has a 264-pound carrying capacity and a highly sensitive LCD providing riders with various information, including their speed and battery capacity.
It also has front and rear lights illuminating the path at night and a comfortable saddle that makes the riding experience more fun.
Max Speed: 26 mph (42 km/h)
Range: 35 miles (56 km)
Charge Time: 6 hours
Vanpowers e-Bike Accessories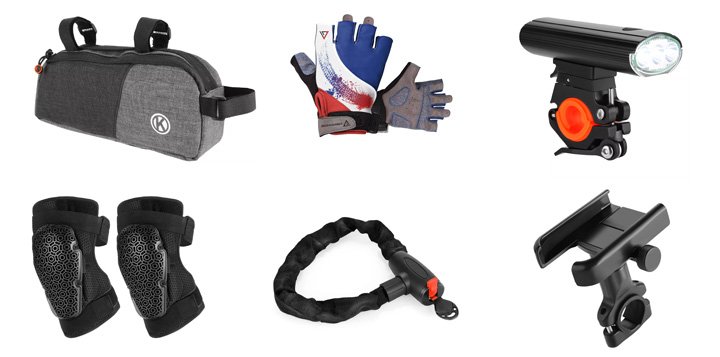 Vanpowers have various accessories you could add to the bikes. The accessories are categorized into commute, maintenance, safety, and lights, and you can purchase them on an as-needed basis.
Protective gear
You can purchase protective gear for your e-bike, including cycling gloves, anti-collision knee, and elbow pads, protective armor jackets, etc. These are important for safety, and you should consider purchasing them along with your bike.
Locks
You can also purchase locks for your bike if you live in urban areas where the bike is likely to get stolen. However, they aren't necessary if you are sure of your bike's safety.
Bags
You can also purchase a high-density nylon fabric frame bag if you carry various cargo during your rides.
The company provides free shipping to the UK, US, and European countries. The company takes 3 to 7 business days to ship the bikes from local warehouses.
Vanpowers prepares your products, does quality control tests, and packages the items before shipping them, making the processing time differ from the shipping time. The average processing time is 1-2 business days if the electric bikes are in stock.
Warranty of Vanpowers Bikes
Consumers of Vanpowers products have a legal 1-year warranty from when the product is delivered. The claims must be directly placed to the VPB, and any repairs done under warranty should be approved or done by the VPB. The VPB can refuse the warranty if consumers don't meet these conditions.
The warranty covers these parts: the frame, front fork, stem, handlebar, saddle tube, chain, sensor, and derailleur. It also covers the tire, motor, battery, kickstand pedal, rim, belt, hub, and many other parts for varying periods.
Conclusion – Are Vanpovers Bikes Worth It?
Vanpowers Bikes are relatively new in the market, but they provide reliable, high-quality products that users can depend on.
One thing that sets them apart from their competitors is their dedication to customer satisfaction through a comprehensive warranty and dedicated customer service.
Additionally, they have a wide range of bikes to choose from, meaning buyers can purchase their preferred e-bike or one within their price range. After analyzing the bikes, we agree that the bikes are worth a buy.