Vvolt is an e-bike brand that is known for its high-performing e-bikes. Their e-bikes are low maintenance and easy to pedal. They all come with belt drives and are built for comfort.  Vvolt has a range of quality e-bikes in the market, from commuters to hybrid bikes, which suit different purposes and terrains.
To learn more about each and choose which best suits your needs, read this article to the end.
Electric Wheelers is reader-supported. Although we independently research and test products, we may receive a commission on purchases made from our chosen links. Read more…
Vvolt E-Bikes Overview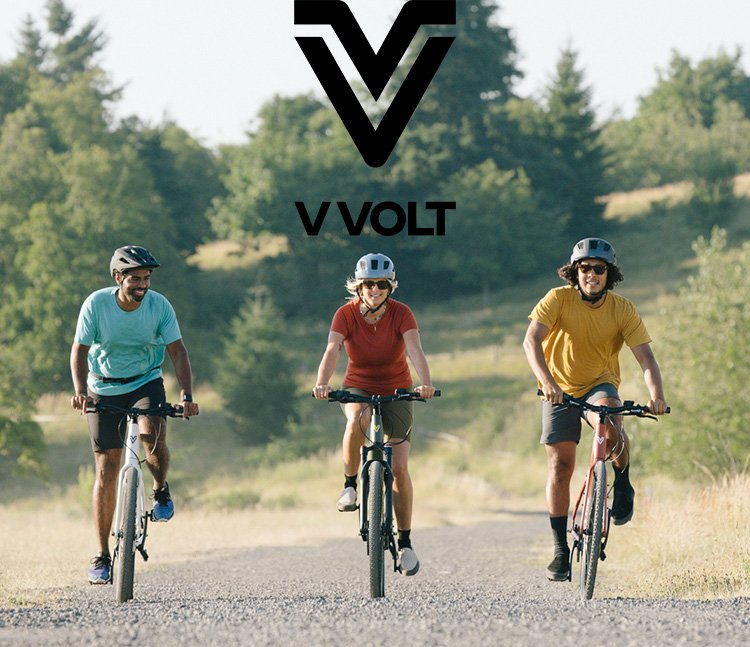 Instagram | Facebook | Website
Vvolt e-bike brand was founded in 2021 and launched with four high-quality models. It is headquartered in Portland, Oregon, and is fast becoming a popular e-bike brand in the United States. 
Vvolt manufactures a range of e-bikes but focuses mainly on commuters. They have a range of commuting e-bike models in the market that sport different features and suit different tastes. 
Another feature that sets Vvolt apart from other e-bike brands which is worthy of note is their warranty. All Vvolt e-bikes come with a 3-year warranty against manufacturer's defects, which is quite exceptional. This has no mileage limitations and covers all issues you may have with your bike and its components.
Vvolt Electric Bikes Reviews
Vvolt Alpha & Alpha S

Sleek and elegant are the first two words that come to mind when you see the Vvolt Alpha. The Alpha S is the step-through version of this model and comes with the same features and components. 
This e-bike model comes with excellent features like front and rear lights, sleek tires, eyelets, bolts for cargo, etc. which makes it great for commuting. Although the 2" slim tires are more suitable for urban roads, they are also designed to handle sand and some gravel. 
The Vvolt Alpha has no chain, no throttle, and only one gear(single-speed). It does not come with any unnecessary components. This makes it very simple to use and lightweight. With a weight of just 44 lbs or 46 lbs depending on the size you choose, the bike is easy to control and can be carried for storage easily.
The Vvolt  Alpha is a class 1 e-bike that rides at a maximum speed of 20 mph and is powered by a 350W motor.
Vvolt Centauri & Centauri S

The Vvolt Centauri is a low-maintenance e-bike that is great for commuting. The Centauri S  is the step-through version of this model. The Centauri uses a Gates belt drive system instead of a chain. This means it does not need to be lubricated, has no chance of rusting, no chance of derailing, and is very quiet compared to other e-bikes.
The Vvolt Centauri comes with a sleek frame and sporty tires that make commuting easy and makes the e-bike easier to control while riding at its top speed. It is also equipped with hydraulic brakes which gives the bike great stopping power. If you upgraded your Centauri to a class 3, you will be grateful for those brakes. 
Although the tires are sturdy and can handle some dirt and gravel, the Vvolt Centauri is not great for gravel or off-road cycling. It lacks suspensions and does not have a rear rack.
It uses a 375Wh battery powered by a 350W motor but you can opt for the 500Wh battery at an additional cost. 
Vvolt Sirius
The Vvolt Sirius is a premium e-bike that is built to be versatile. Although a commuter, it performs well on light gravel roads and climbs hills surprisingly well.
It has an air-spring front suspension fork with 100mm of travel. This absorbs bumps and vibrations while riding on gravel. It also comes with 27.5" by 2.1" knobby tread tires that aid balance.
Additionally, it has unique features like a 250W MPF mid-drive motor that peaks at 500W, a belt drive system, and an Enviolo internally geared hub.
Mid-dive motors are usually seen on high-end e-bikes because they provide more power and torque. The mid-drive motor on the Vvolt Sirius has an 80 nm torque which provides excellent acceleration and makes climbing hills easier. 
The Vvolt Sirius does not have a step-through version but comes in two sizes; the S/M and L/XL. Overall, it is a high-quality hybrid bike that can tackle different terrains.
Vvolt Slice Lite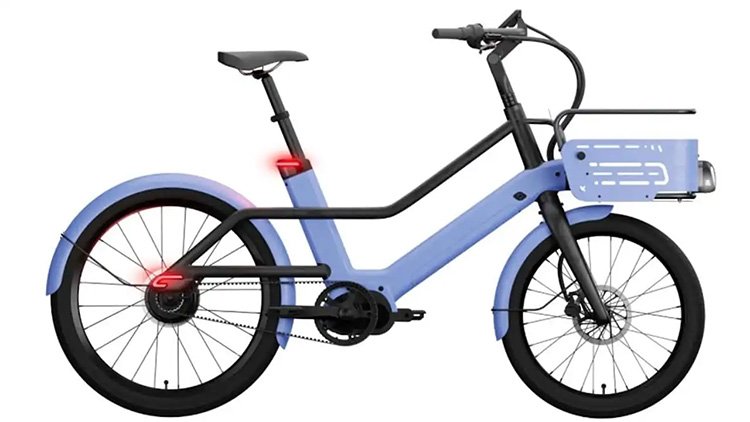 The Vvolt Slice Lite is one of the brand's three cargo utility e-bikes, and the most affordable. It is built for people who need a versatile bike for their daily commute. With its single-speed gear and great torque, the Slice Lite is very responsive and easy to maneuver on city roads. The 3" tires also give it good balance and suspension. 
The Slice Lite is equipped with a 500Wh battery powered by a 350W motor. The bike's speed and cadence provide the motor with great assistance. On a single charge, this cargo model can last about 50 miles, depending on the terrain, your speed, and your weight. 
Several other features make the Slice Lite a good commuter. For example, it has fenders, front and rear integrated lighting, a twin-leg kickstand, a throttle, and a cargo module attached to the front of the bike. It is also equipped with hydraulic disc brakes which gives it great stopping power. 
Like many Vvolt e-bike models, the Slice Lite also uses a belt drive system instead of a chain, which makes it easier to maintain.
Vvolt FAQs
Where are Vvolt bikes made?
Vvolt is headquartered in Portland, Oregon and that is where their bikes are made.
What is the range of the Vvolt electric bike?
Vvolt e-bikes have about 20-60 miles of range on a single charge. The range you get depends on the model and the riding conditions.
How much does Vvolt e-bikes weigh?
Vvolt e-bikes weigh between 46 lbs to 56 lbs without modifications. The weight of your Vvolt e-bike depends on the model, the size of the model, and the modifications you do to it.
Vvolt Electric Bikes Review Conclusions
Vvolt e-bikes are made for cyclists who appreciate quality and durability. Features like mid-drive motors, belt drive systems, and hydraulic disc brakes give them a spot easily among high-end e-bikes.
Yet, they are so affordable when compared to other similar e-bikes. They are worth every cent you spend on them.