Are you looking for e-bike brands that manufacture their bikes in the USA? Then search no more.
In this article, we have compiled a list of USA-made electric bikes. We have also written a few details about the brands and the kind of e-bikes they make, to help you make an informed choice.
Trending now: Best Black Friday Electric Bike Deals
Electric Wheelers is reader-supported. Although we independently research and test products, we may receive a commission on purchases made from our chosen links. Read more…
Difference Between Made in USA and Assembled in USA
When a product is labeled as made in the USA, it means all or virtually all of the materials used in making the product are made in the USA. This includes U.S. territories in addition to the 50 States and the District of Columbia.
American manufacturers make quality materials or parts which assure you that the product you are buying is of good quality. It is not made of foreign knockoffs.
Made in the USA also means the parts of the product are assembled in the USA.
However, when a product is labeled as assembled in the USA, it means most or all of the parts are imported. They are of foreign origin. These parts are however assembled in a U.S. factory. It is difficult to trace the origin of the materials if it isn't specified so you cannot be assured of the quality of the product.
Made in USA electric bikes are quite a rare occurrence due to high labor costs and lack of special e-bike components.
Are There Any E-Bikes Made in USA?
Yes, there are a few e-bike brands that manufacture their bikes in the United States. Here are the two most notable examples that are made entirely in the USA.
Electric Bike Company
Check Electric Bike Company e-Bikes
Electric Bike Company came into existence in 2014, in Newport Beach California. Today they are known for their technologically advanced and safe e-bikes. 
Although Electric Bike Company started with cruiser bikes which was a success, they now have a wide range of e-bikes, including:
Foldable bikes ( Model F )
Rugged Enduro Bikes ( Model E )
Step-through Bikes ( Model S )
Classic Cruiser bikes ( Model A, C, X, Y )
Electric Bike Company has a U.S.-based factory where all their inspection and testing are done. The bike components are also there by local builders. These materials are however globally sourced from countries like Germany, Taiwan, Korea, etc.
Hi-Power Cycles (HPC)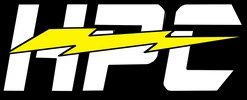 Hi-Power Cycles came to life in a garage in Los Angeles, in 2008. The company was born when two brothers converted and modified a Schwinn mountain bike and sold it to a parole officer on eBay.
The positive review from the officer led the brothers to convert and sell many e-bikes, and in 2010, HPC expanded to a warehouse. They pioneered lightweight lithium batteries for e-bikes which was a success.
Hi-Power Cycles now have several models and types of e-bikes, including cargo and mountain bikes.
In 2012, Hi-Power Cycles started building their branded bikes from scratch in their Los-Angeles based factory. All their bikes are built in-house 100%. Some materials like frames and battery packs are also made in the USA.
Best Electric Bikes Made in USA (But Actually Manufactured Elsewhere)
There are many e-bike brands that are based in the USA but manufacture their bikes overseas. There are several reasons why they do that.
First and foremost, China has a long history of manufacturing bicycles and has developed a highly efficient supply chain for bike components. This makes building e-bikes easier and more cost-effective.
Related: Best Chinese E-Bike Brands
Additionally, China has an experienced workforce that is skilled in bike manufacturing. Labor costs in China are also lower than in many other countries, which can further reduce production costs for e-bike brands.
Here are the best USA-based e-bike brands:
Aventon

Aventon was launched in 2013 in a Los Angeles warehouse. Today we know Aventon as one of the most popular electric bike brands. However, their first electric bikes were not electric. They manufactured fixed-gear bikes. And they were globally known for it.
It was the year 2018 when people in Aventon realized the huge potential of electric bikes. The company made a pivot and started to manufacture electric bicycles. Their first e-bike was Aventon Pace 500.
By now, Aventon has a full range of electric bikes, including:
commuter bikes
fat tire bike
folding bike
city bike
cargo bike.

By 2020, Aventon was moved to Ontario, California. Most of the manufacturing is done in-house. But the main factory is not located in the USA but instead in China near Shanghai.
However, the founder of Aventon has told that they plan to open a US e-bike factory by the year 2025.
Lectric e-Bikes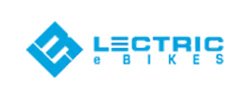 Lectric e-bike brand was born in the garage of Phoenix, Arizona. Although the first model Lectric LX was not successful, they took the feedback from the customers and built another one – Lectric XP. And this one was a hit.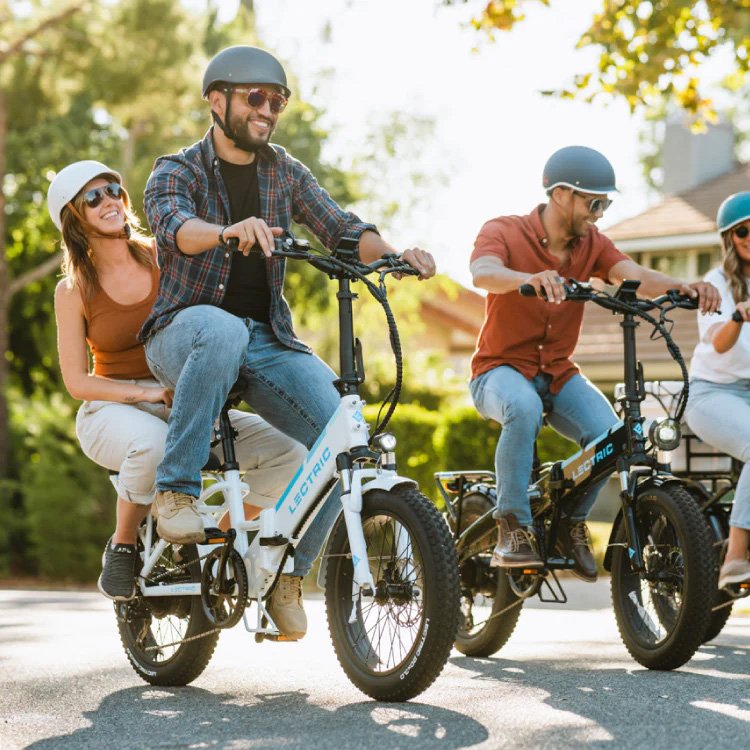 Since the Lectric XP model become one of the best-selling e-bike models in the US, it is clear that the home garage would be too small to satisfy such demand. It is not known where exactly Lectric manufactures its e-bikes. But it's somewhere overseas.
Today, Lectric has remained true to its simplicity and has not expanded its model range very much. All their models are folding electric bikes.
Rad Power Bikes
Rad Power Bikes was born in 2007, in Northern California when a high school student added a motor to his old bicycle and converted it into an e-bike. 
After converting traditional bikes to e-bikes for several years, he teamed up with his friend in 2015, and they manufactured their first bike.
RadRover electric bike which was their first bike became an instant success and set the pace for their achievements in the industry.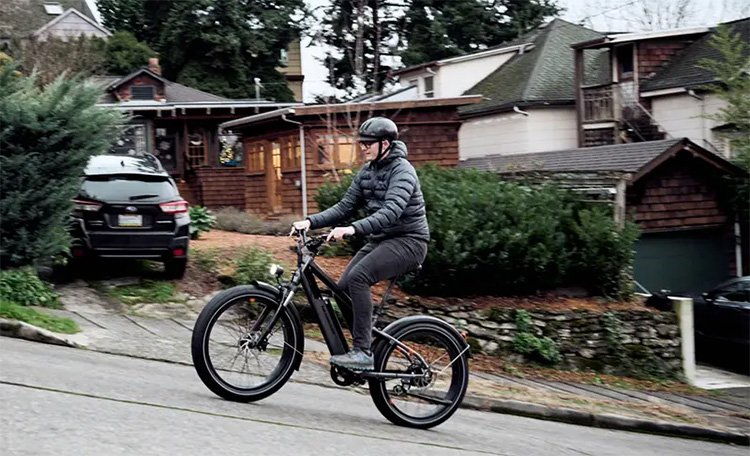 Now, Rad Power Bikes has different categories of electric bikes, which includes:
Cargo bikes
Folding bikes
City bikes
Step-through bikes
Rad Power Bikes are currently based in Seattle Washington where they design their bikes. However, their bikes are built in China.
Ride1Up

Ride1Up was launched in 2018 in San Diego, California. The founder, in a bid to make quality, yet affordable e-bikes bought worn-out bikes, fixed them up, and resold them. He did this for several years before establishing his own company in 2018 and manufacturing their brand bike.
Ride1Up launched with the 500 series – a versatile bike that has now been discontinued.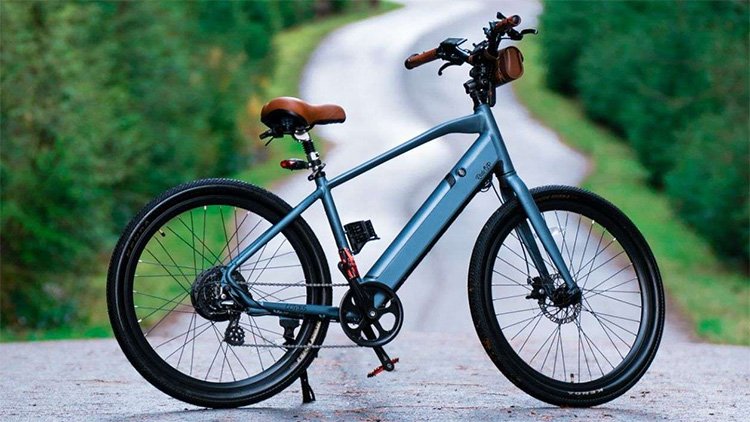 Now, they have a full range of e-bike series and models, most of which are hybrid or city e-bike designs. They could also be step-through or step-over.
Ride1Up is still based in San Diego, California but its components are sourced internationally. Their e-bikes are manufactured in Asia and most of their components are also manufactured in that continent.
Co-op Cycles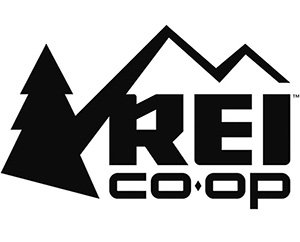 REI (Recreational Equipment Inc.) Co-op, a large retail company in Kent Washington launched its in-house cycling brand in 2016. They called it Novara. It wasn't a great success.
In 2017, Novara became Co-op Cycles. They made a range of bicycles, from gravel bikes to city bikes. But it wasn't until September 2020 that they launched their first series of e-bikes. They were the CTY e2.1 and CTY e2.2.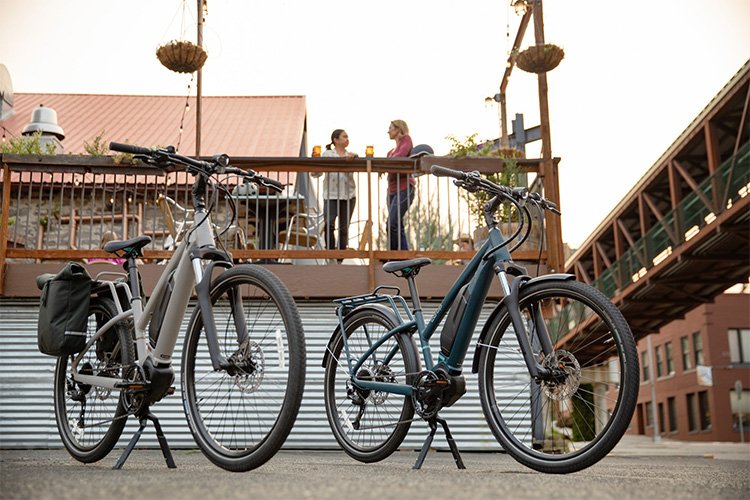 Now they have a full range of bicycles, which includes gravel bikes, city bikes, mountain bikes, and e-bikes. They however have limited options for e-bikes.
Their bikes are designed, manufactured, and retailed in-house. However, some of their bike components are purchased from name brands like Shimano, Tekro, etc.
Himiway
Himiway came into existence in 2017 in California and has since then made a name for itself in the US market. They primarily manufacture fat tire e-bikes.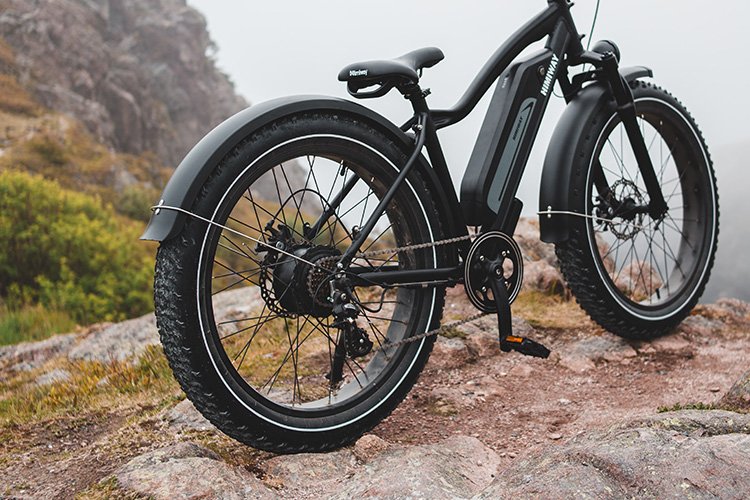 Himiway's first e-bike model was the Himiway Cruiser. It was built to be a versatile bike and was rightly so. In addition to this, they now have several models of e-bikes like Himiway Zebra, Himiway Big Dog, Himiway Escape, etc.
Although Himiway is still based in California, their e-bikes are manufactured in their factory in China. However, they sell to consumers in several locations like the US and Europe. 
Blix Bike
Blix Bike was founded in 2014 in Santa Cruz, California. The founder is Swedish so the designs of the e-bikes reflect the vintage and classic feel of this heritage. 
Blix Bike manufactured Blix Komfort and other models during the first few years, and they did well. Now they have more models with sleeker designs like Blix Bike Sol Eclipse, Blix Bike Packa, Blix Bike Vika, etc. They come in various designs like cargo, folding, commuter, etc.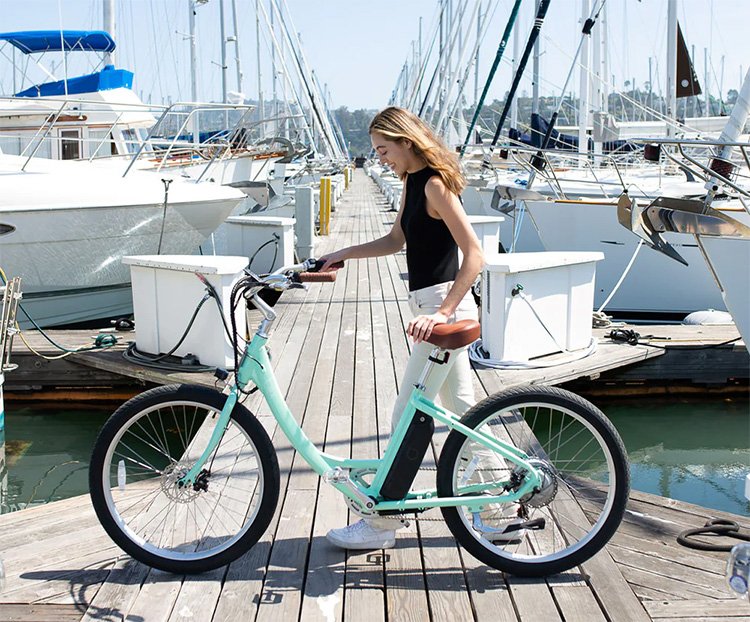 Blix Bikes still have its headquarters and warehouse in California, but its bike parts/components are manufactured in Asia. This is where their bikes are also assembled.
Trek
Trek came into existence in a barn in Waterloo Wisconsin in 1976. In a bid to make high-end bikes readily available in the USA, Dick Burke and Bevil Hogg started making handcrafted and hand-painted touring frames.
Trek soon expanded and moved to a new space nearby, and in 1981 they started making complete bikes. They started with road racing bikes and introduced the 750 and 950 models of the Pro line.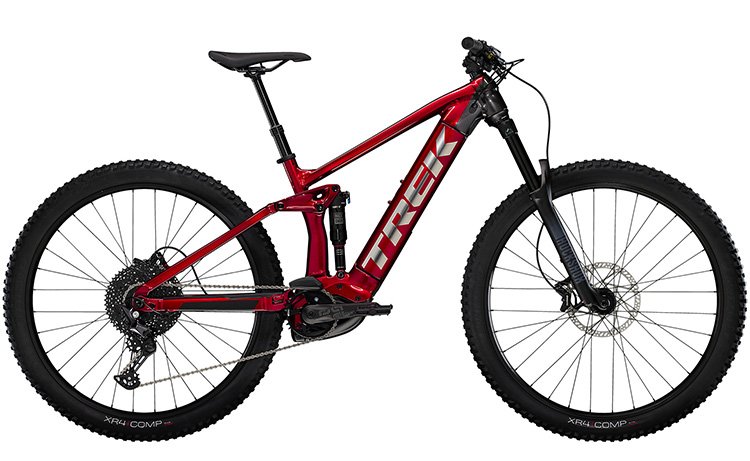 Now, more than 40 years later, Trek has a full range of bicycles which includes mountain, road, and hybrid bicycles. They also have several models of electric bicycles. They include:
 Mountain e-bikes
 Hybrid e-bikes
 City e-bikes
Trek headquarters remain in Waterloo Wisconsin but their bikes are manufactured in other countries like China, Taiwan, and Germany.
Electra

Electra was born in Leucadia California in 1993. Today, they are one of the most popular electric bike brands in California. 
However, Electra didn't start manufacturing electric bikes at first. They manufactured cruiser bikes and did that for about 10 years. It was an instant success and brought them to the limelight within a few years.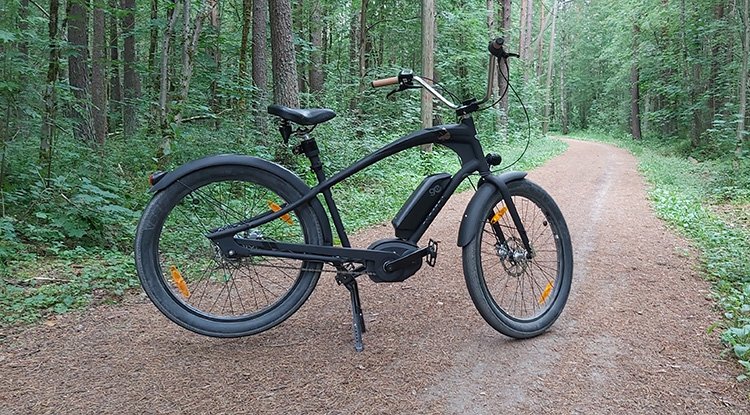 It wasn't until 2013 that they launched their first electric bike. The Electra Townie Go featured a rear hub and was renowned for being lightweight. 
Related: Full Review of Electra's Newest E-Bike – Ponto Go!
Now, Electra has several models and designs of electric bikes to choose from. In 2014, Electra was acquired by Trek.
Electra now has their headquarters in Encinitas California but their bikes are manufactured in Taiwan.
Specialized
Specialized was founded in 1974 in California.  They imported Italian bike components that were hard to come by in the USA then.
In 1976, they launched their first two bikes. They were the Sequoia, a sport bike, and Allez, a road bike. In 2009, they started manufacturing electric bikes, and now have a full range of them. They have several models of road, gravel, and mountain e-bikes.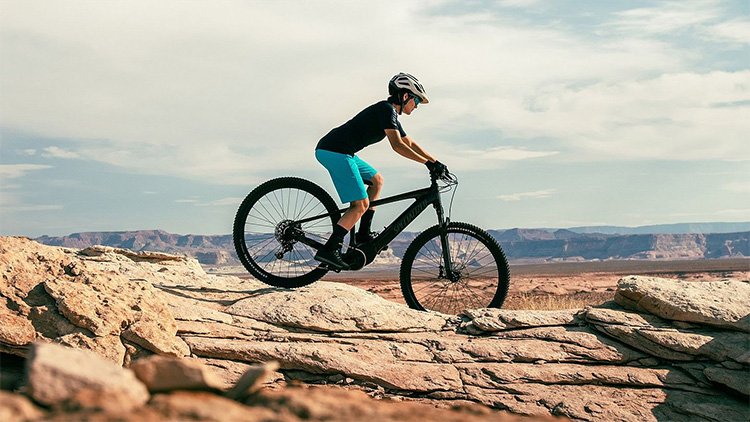 Specialized has its headquarters in Morgan Hill, California and that is where its bikes are designed. However, the majority of their bikes are manufactured in Taiwan, and some low-end ones are manufactured in China.
Cannondale
Cannondale came into existence in 1971 in Wilton, Connecticut. It started as a company renowned for making quality camping goods, bicycle trailers, and bicycle backpacks.
Cannondale did this for several years until they decided to make their brand bike in 1983. Their first bike was ST 500 and it was a touring bike.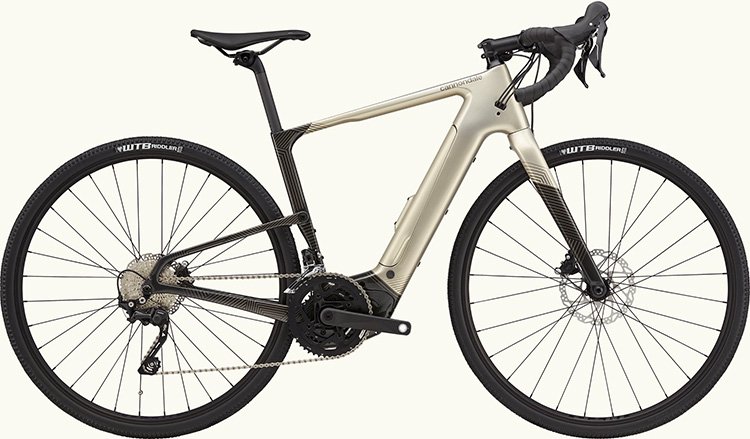 In subsequent years they made other types of bikes like mountain and road bikes. They also started manufacturing the electric equivalent of these bikes. Now, they have a full range of electric bicycles.
Cannondale still has its headquarters in Connecticut but they no longer manufacture in America. Their manufacturing factories have been moved to Asia.
Addmotor

Addmotor was established in 2006 in El Monte California. It started as an electric motorcycle parts company and did that exclusively until 2011.
In 2011 Addmotors started manufacturing electric bikes and were renowned for their fat tire e-bikes. They also started making electric tricycles.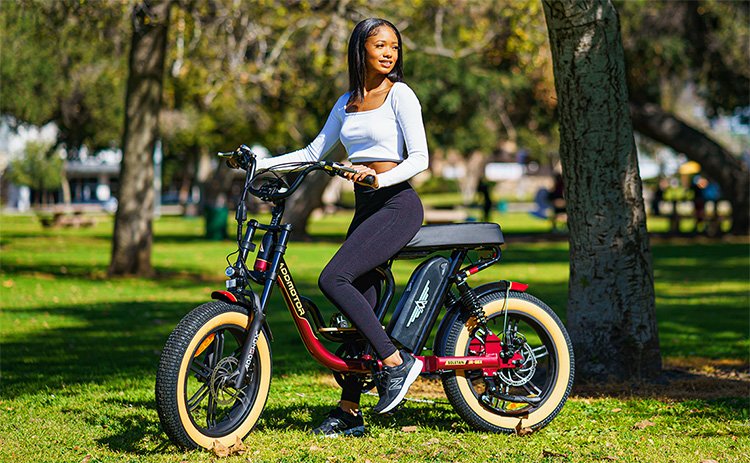 Currently, Addmotor has a wide category of electric bikes to choose from. This includes:
Folding e-bikes
Cargo e-bikes
Motan e-bikes
Cruiser e-bikes
City e-bikes
Addmotors still call California their home and this is where their bikes are designed. However, it is not clear where their e-bikes are manufactured.
KBO
KBO was established in 2018 in California. Their first bike, the KBO Breeze was an electric commuter bike that performed well as a mid-range and affordable bike. They also sell accessories for bikers.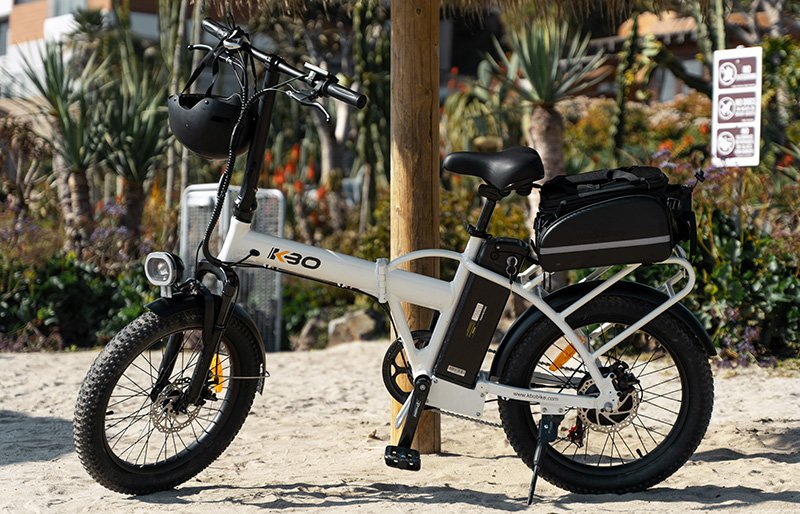 KBO, though a new company is growing fast. They now have a wide category of electric bikes including:
Cargo bikes
All-terrain e-bikes
Folding bikes
Commuter e-bikes
KBO designs and develops its e-bikes in its headquarters in California. Their e-bikes are however manufactured in Asia. Their bike components are also manufactured in Asian countries like Korea and Japan.
Pedego

Pedego was born in 2008 in Daimler Street, Irvine, California. In 2007, DiConstanzo the founder opened a shop in Newport Beach California, and sold bicycles. He was not happy with the quality and performance of the bicycles made at that time and decided to manufacture a better one. That was how Pedego came into existence.
The first models of e-bikes manufactured in 2008 did well, and now Pedego has a full range of electric bicycles. This includes:
Cruiser e-bikes
Commuter e-bikes
Adventure e-bikes
Low step e-bikes
Pedego now has its headquarters in Langley Avenue, Irvine, California. Their e-bikes are however manufactured in Taiwan, Vietnam, and China.
QuietKat

QuietKat started in 2012 in Eagle, Colorado. Twin brothers Jake and Justin Roach decided to provide a way for hunters to move quietly and efficiently, and QuietKat was born.
In 2016, QuietKat made its first e-bike and it was a success. It became popular among outdoor lovers. Now, QuietKat is known as one of the best brands for off-road e-bikes.
QuietKat has a wide range of electric bicycles which includes:
Mountain e-bikes
Folding e-bikes
Adventure e-bikes
QuietKat e-bikes are made in Asia but they are designed and assembled at their headquarters in Colorado.
Schwinn
Schwinn was founded in 1895 in Chicago. They didn't start as electric bike manufacturers because it wasn't a thing at that time. Schwinn made regular bicycles they called world bicycles and became a household name.
In 2022, Schwinn dived into the world of electric bicycles and their first e-bike models were Boston and Marshall. Now they have several models which are perfect for beginners and casual riders.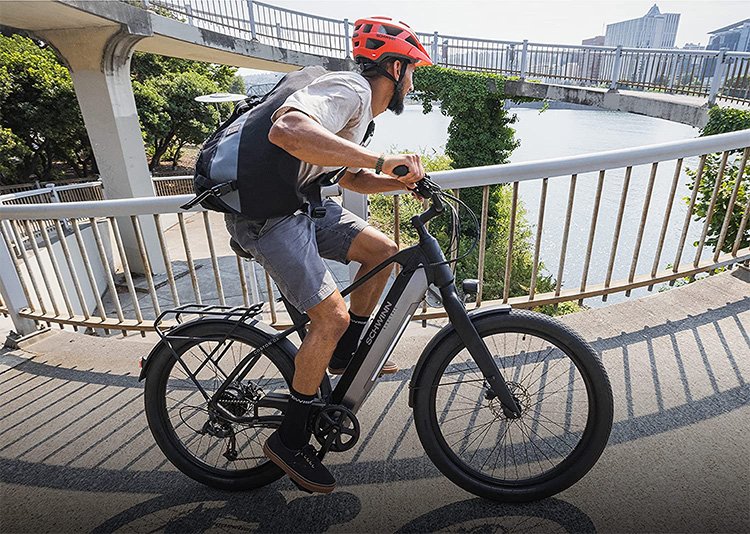 Some of the e-bike designs you can get from Schwinn are:
Mountain bikes
Cruiser e-bikes
Hybrid e-bikes
Schwinn is still based in Chicago USA, but their bikes are manufactured in Taiwan and China.
Juiced Bikes
Juiced Bikes was born in 2009, in San Diego, California but they were known as Juiced Riders. They manufactured and sold lithium-ion batteries for a while, but it wasn't long before they discovered their passion for quality e-bikes.
In 2010, Juiced Bikes manufactured its first bike – the ODK utility e-bike. It was fast and efficient and was a good start for them. However, they didn't officially adopt the name Juiced Bikes until 2014.
Presently, Juices Bikes has a full series of e-bikes, including:
Moped style bikes
Cargo bikes
City/ commuter bikes
Hybrid bikes
Juiced Bikes is still based in California but they manufacture all their bikes in China.
Read next: Are Chinese e-Bikes Any Good?