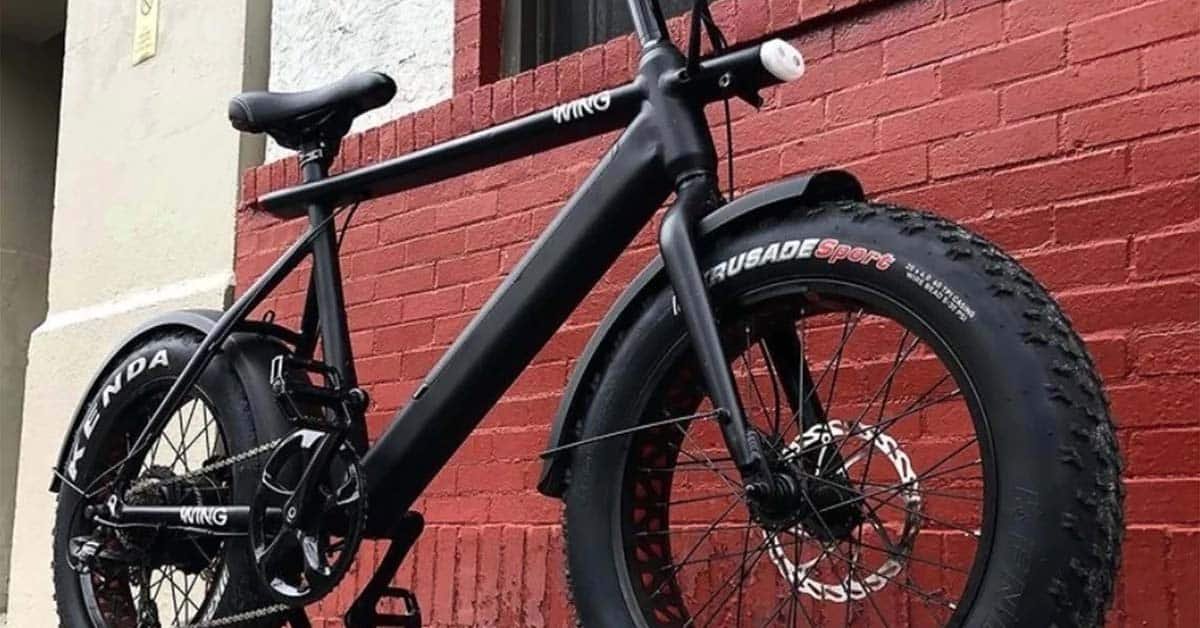 Wing bikes are urban commuting e-bikes designed to make commutes easier for individuals staying in urban areas.

Seth Miller founded the company in 2017 and based it in New York City. The company's bikes are smartly built, reasonably priced, and designed with some of the best and most relevant technologies to make urban commuting more effortless and more enjoyable.

Wing Bikes designed its bikes to ease daily commuting and make the riding experience practical and enjoyable. 
There are five bicycles in the company's inventory:
Keep reading to find more information on Wing Bike e-bikes or which Wing e-bike would be perfect for you.
Electric Wheelers is reader-supported. Although we independently research and test products, we may receive a commission on purchases made from our chosen links. Read more…
About Wing Electric Bikes?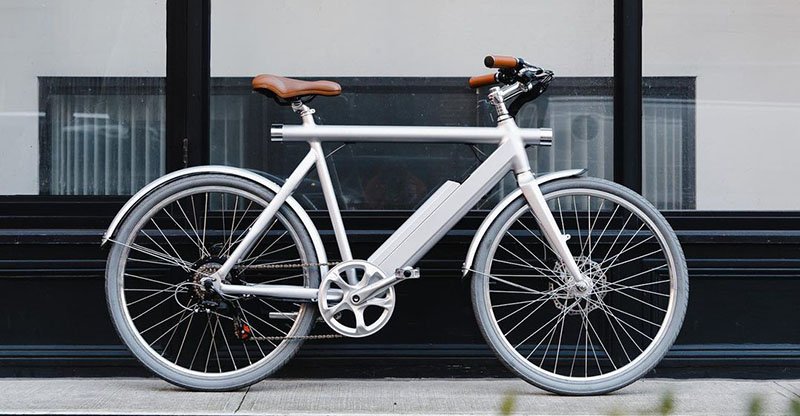 What Makes Wing Electric Bike Unique?
There are lots of features that make wing bikes unique.
The bikes have a unique alarm system for ultimate safety. The anti-theft system makes a sound whenever someone moves your bike. You get two clickers, similar to when you buy a car. You can use the clickers to lock your bike. The bike will make a warning sound when someone tampers with it and make an intense sound when they persist.
Wing Bikes E-bikes are customizable. For example, you can install a throttle if you want.
Additionally, Wing Bikes have removable batteries that you secure to the bike with a key. You can quickly remove and switch the battery when its charge ends. Also, you can charge the battery when it's on or off the e-bike.
Also, Wing Bikes is one of the few e-bike stores that accept Bitcoin and other cryptocurrencies. You can use Coinbase Commerce as the payment method when finalizing your cart in Wing Bikes' online store.
Where are Wing Bikes Made?
Wing Bikes are made in New York City and designed for individuals that want to commute around the city.
Seth Miller's dream is to make urban commuting easy and enjoyable. The bikes are efficient and provide an awesome riding experience for the riders. Additionally, they have reliable safety features that come in handy in urban settings.
Wing Bikes are perfect for beginners and experienced riders. The bikes are inexpensive and perform better than other bikes in their category.
Although the bikes come in one frame size, they fit a quite wide variety of riders. They also have a recommended size brought out.
For example, Freedom S2 fits riders between 5′ – 6'1″ and Freedom Fatty 2 fits riders between 5'2″ to 6'3″.
Can I Test Wing Bikes Before I Buy?
As mentioned above, each bike has a recommended size. However, it's still best to try it out before the purchase.
There are a couple of locations where you can book a test ride. For example, in the Wing Bikes NYC showroom, you can ride with all their electric bikes. However, you have to book a time beforehand.
Related: Other E-Bike Reviews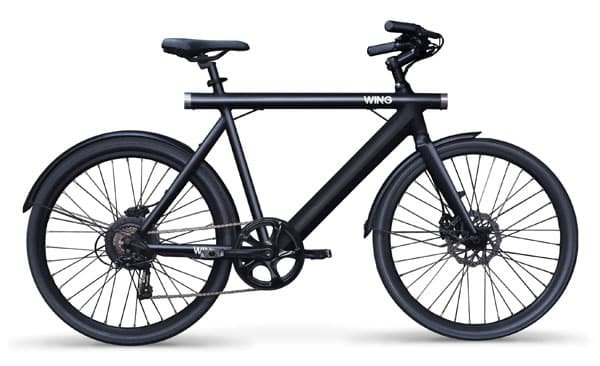 Check Best Price for Freedom 2.2
The Freedom 2 is Wing Bike's original flagship e-bike designed for urban riding.
The bike fits most riders between 5'6" to 6'4" and comes with three battery options. These include an 8.8ah battery that provides a 35-mile range, a 10.4ah battery that provides a 45-mile range, and a 14ah battery that provides a 60-mile range.
Related: Wing Bikes Freedom 2 Full Review
The bikes have a 25mph top speed, in-built lights, an anti-theft alarm (with tamper detection), and a control display. The display shows the distance, speed, battery level, assist, etc.
The bike has a 7-speed gear system and a 550W Bafang motor providing 45Nm of torque. It's enough to power your daily commute comfortably.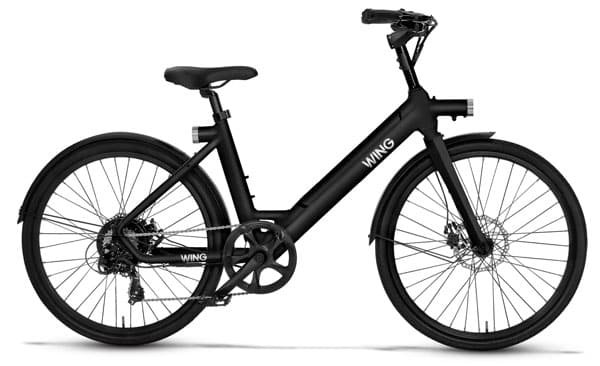 Check Best Price for Freedom ST.2
The Freedom ST is Wing Bikes' only bike model with a step-through frame. The bike fits most riders between 5'1" to 6'2" and has a low-step design making it easy for small riders to have a good riding experience. The bike's low-step design is perhaps the only difference since most features are similar to most other Wing Bikes.
Related: Freedom ST Full Review
For instance, it has an in-built control display providing users with vital information like battery level, assistance, distance, and speed.
Additionally, you can choose between three batteries that provide 35, 45 and 65-mile ranges for a single charge. Wing Bikes equipped this bike with a 36V550W Bafang motor, providing users with 45Nm of torque and 25mph top speed.
Wing Bikes Freedom Fatty 2.2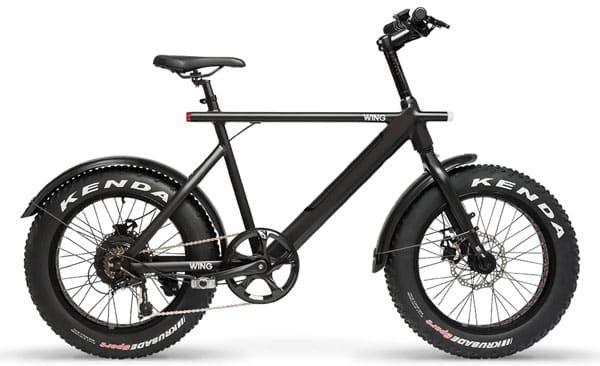 Check Best Price for Fatty 2.2
The Freedom Fatty 2 is an all-terrain bike perfect for off-roading. The bike has a powerful 550W motor designed to produce maximum torque and 20 by 4-inch tires for reliable grip. Like other Wing Bikes, the Freedom Fatty 2 has integrated lights and a unique alarm system.
The bike has two batteries to choose from: an 10.4ah battery that powers it for 35 miles and a 14ah battery that powers it for 50 miles on a single charge.
The bike fits most riders between 5'2" and 6'3". The motor provides much more torque than other Wing Bikes models. 80 Nm of torque is enough to get you up most inclines and pass through the harder surfaces.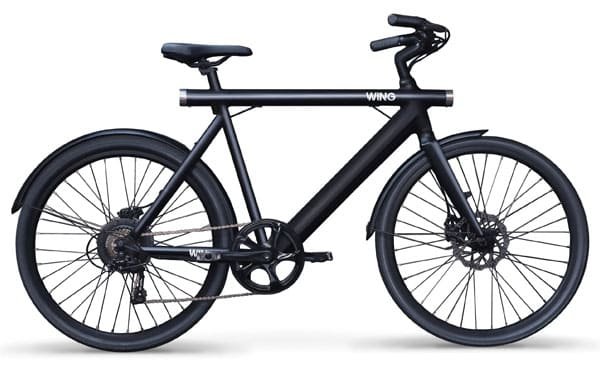 Check Best Price for Freedom X.2
The Freedom X is Wing Bikes' latest model. It has the same style as the Freedom 2 but with an upgraded, hidden display and a torque sensor that provides smooth and intuitive rides.
The bike's torque sensor measures the pressure applied to the pedals and determines the motor's output.
Like other Wing Bikes, the Freedom X has a theft defense system, remote lock, and tamper detection. It also has integrated lights designed to provide a seamless riding experience at night.
Also, users have three battery options to choose from, including 35, 45, and 60-mile range batteries.
Wing Bike Discontinued Models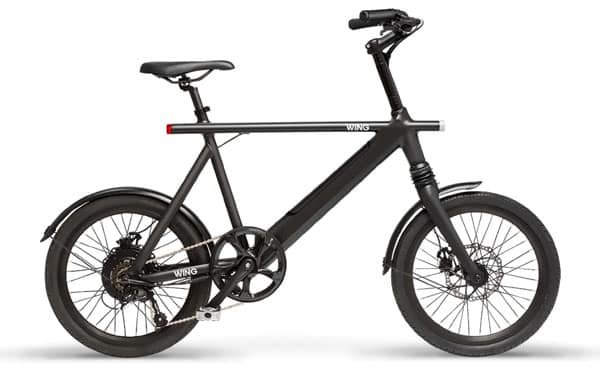 The Freedom S2 was a compact e-bike for smaller riders and tight spaces. The bike fits most riders that fall between 5' to 6'1".
From the late summer of 2023, the Freedom S2 was not in the Wing Bikes selection any more.
The bike had integrated lights and an in-built alarm system designed to keep your bike safe. Also, the bike had a lightweight, removable battery that users could charge when attached or removed.
The S2 came with a 550W Bafang motor, which provided a top speed of 22mph.
Wing Electric Bike Accessories
Get more power for your Wing Bike on demand with the throttle/ boost assist. This accessory is compatible with all models.
You can also get your bike's custom rear or front rack if you need it. The rear rack supports 20 to 25lbs of weight, which can come in handy if you want to carry some groceries.
You can also get additional batteries for your e-bike for a longer range. You can switch your e-bike's batteries with the original 36v batteries and commute for longer distances without the need to recharge.
You can also get other spare parts for your e-bike, including a charger, folding helmet, chain lock, brake pads, folding lock, etc. These can come in handy when one of your parts breaks down. 
Conclusions – Are Wing Bikes Good?
Wing Bikes have various pros and cons. However, they have lots of benefits for their price. 
The bikes are perfect for individuals that need inexpensive bikes with above-average performance. They have a great design, are light, and durable. Additionally, you have five models to choose from.
Overall, the bikes are worth their price, and you could upgrade some components. Check out some of their bikes, and you'll surely get one you love.