Riding your electric scooter on the streets is surely a fun-filled and adventurous experience. Especially when you have got great weather with a bright shining sun out there.
However, everything isn't always perfect and your riding conditions can always change. Sometimes, you may also get rains, freezing temperatures, roads loaded with water puddles, and even heavy showers.
If you are wondering, can you ride an electric scooter in the rain, scroll down and find out!
In this article you learn:
the difference between waterproof and water-resistant scooters;
which are the best rain-resistant electric scooters;
the quick tips to ride in the rain;
what happens if your scooter gets wet;
what to do after a ride in wet weather.
Electric Wheelers is reader-supported. Although we independently research and test products, we may receive a commission on purchases made from our chosen links.
Some Scooters are More Water-Resistant Than Others
Although most electric scooters available out there aren't entirely waterproof, some are surely more water-resistant than others. In fact, when you find electric scooters that are waterproof, chances are that you are actually getting a water-resistant vehicle.
Many manufacturers build electric scooters with waterproof components, thereby making them more capable of withstanding heavy rains and huge puddles. However, most of the e-scooters on the market will not work well if you subject them to excess water for long.
Waterproof vs water-resistant
A common misconception people have when getting an electric scooter is that waterproof and water-resistant scooters are the same thing. This is actually not true.
Many scooters are provided with a well-defined water resistance rating by their manufacturing brands. This is seen as an Ingress Protection number or IP Rating which defines the efficiency of the sealing around the different electrical enclosures of the scooter.
Depending on this rating, each model has different levels of water resistance. Being waterproof implies that the scooter can handle getting submerged in water without any damage.
On the other hand, being water-resistant implies it can withstand coming in contact with water up to a certain level.
Generally, electric scooters are splash resistant or water-resistant, but not waterproof. You can ride a scooter in light rain, but you can render it totally inoperable if you subject it to flooded streets, very deep puddles, or overflowing rivers.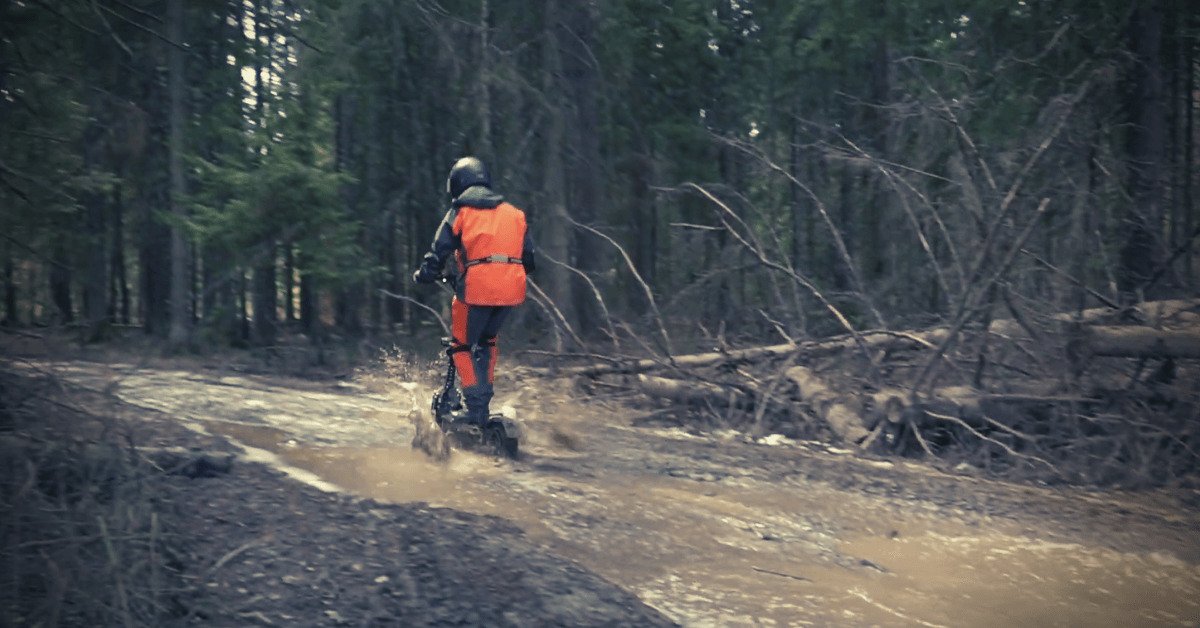 How wet your scooter can get?
The manufacturers specify an IP rating for the different models. IP rating lets you know the degree of water resistance of your scooter.
There are two numerical values after IP.
The first one shows how resistant the scooter is to solid elements like dust, dirt, foreign bodies, and more.
The second number shows the e-scooters resistance against water, sprinkles, moisture, and all liquid elements.
The higher the number on the rating, the more the scooter's resistance. While X or 0 is the lowest, numbers 5 or above mean good protection.
Related: Can You Ride E-Scooter in the Snow
First number:
4- protection from solid elements over 1 mm.
5- somewhat protected from dust.
6- complete protection from dust.
Second number:
4- water splash protection from all directions.
5- safe from low-pressure water jets from all directions.
6- high-pressure water jet protection from any direction.
7- protection against immersion in water for short periods.
8- protected against immersion in water for an elongated duration.
Here're the most common examples you can come across:
IP66 – complete protection from dust and high-pressure water jets.
IP65 – complete protection from dust and low-pressure water jets from all directions.
IP56 – limited dust protection, protected against high-pressure water jets from all directions.
IP55 – limited dust protection, protected against low-pressure water jets from all directions.
IP54 – limited dust protection, protected against water splashes from all directions.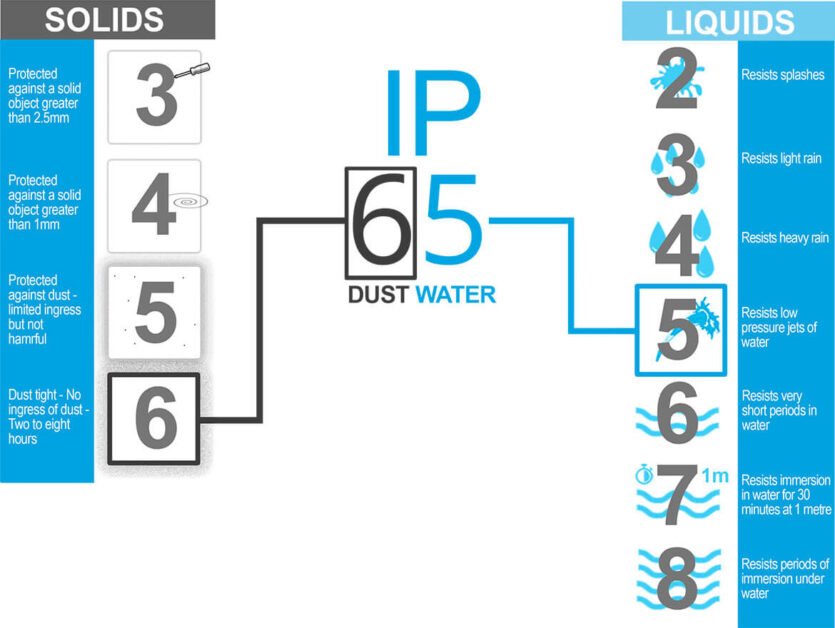 11 Best Rain Resistant Electric Scooters
We have made thorough research and here are the 11 best electric scooters for riding in the rain.
These scooters are not entirely waterproof. But they have a decent water-resistance rating.
Emove Cruiser
One of the most waterproof e-scooter ever built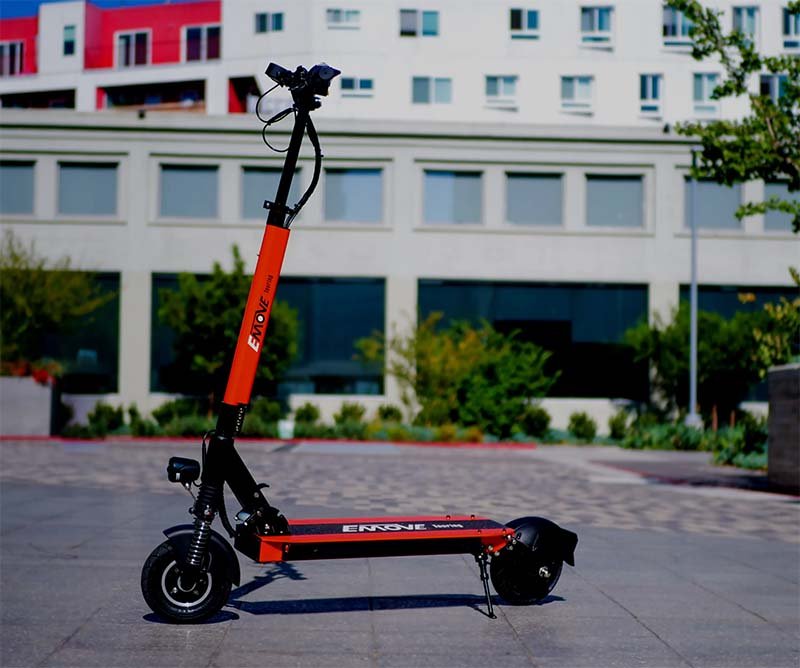 MSRP: $1,399 Voro Motors
The Emove Cruiser is rated as the most waterproof scooter globally.
It has an IPX6 protection rating and provides a fantastic mix of portability, value, and range. The scooter still performs excellently after washing with no issues.
The Emove cruiser has 10-inch, tubeless, pneumatic tires that are incredibly durable. Pneumatic tires perform much better than solid tires on a wet surface.
Related: Emove Cruiser Full Review
It has a wide 23.1 by 7.7-inch deck space where most riders can rest their feet comfortably. The deck is slip-proof. Plus, the scooter has fenders, so it's totally safe to ride in the rain.
When it comes to performance, Emove Cruiser isn't bad there either.
It has a 600W rear-drive motor with a 25mph (40km/h) top speed. Also, the Cruiser has a top-quality build with a massive battery providing a 50-mile range.
Get 7% Off with Coupon Code EWHEELERS
Apollo City 2022
Upgraded version of the popular commuter scooter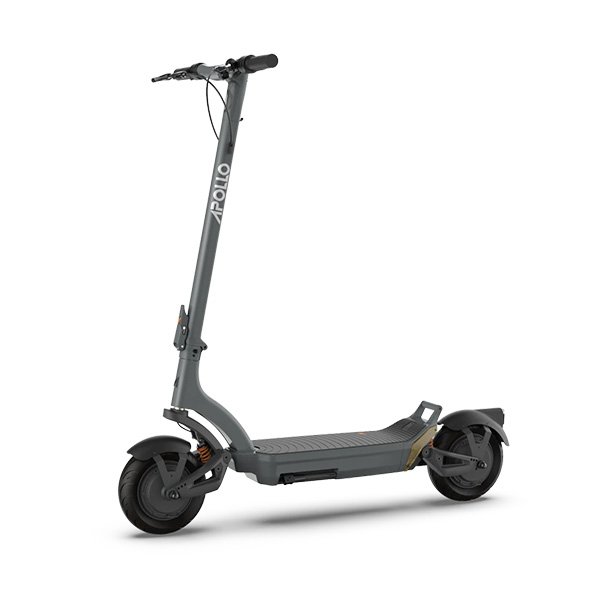 MSRP: From $1,299 Apollo Scooters
The new Apollo City 2022 has a fantastic design with an IP56 water resistance rating, meaning the scooter stays protected in any direction from dust and high-pressure water jets.
The scooter has a triple suspension system with a double shock option, providing an incredibly comfortable ride.
Apollo City 2022 comes with 8.5-inch self-healing pneumatic tires with gel lines sealing any puncture instantly.
It also has an integrated display and an in-app control feature, allowing post-ride analytics, advanced settings, and turn-by-turn navigation.
It has a 19-inch deck built with high-quality materials ensuring it can withstand the test of time.
Niu KQi2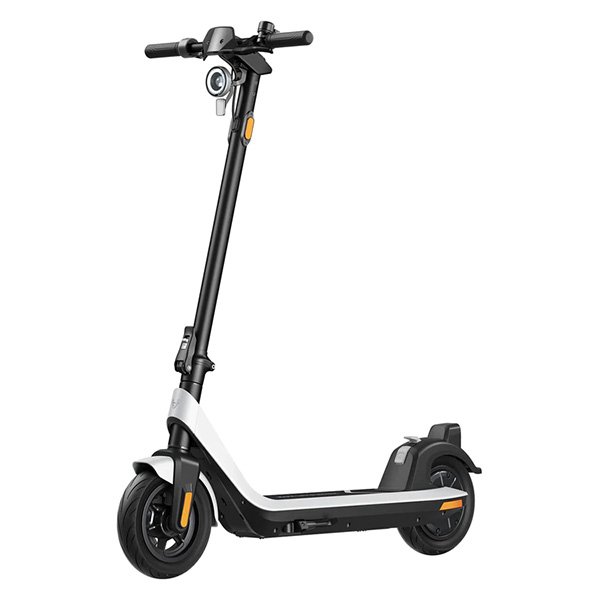 MSRP: $599 Niu
The Niu KQi2 was launched in the spring of 2022 by Niu Technology.
The scooter has IP54 water resistance, meaning it's protected from dust and water sprays from any direction.
It has an expansive 6.7-inch by 23.6-inch wide deck, providing enough space to place your feet and enjoy a comfortable ride. Also, the deck is covered with grip tape, which can be easily replaced if needed.
The scooter has an LED display providing various information like speed, range, battery power, etc. Additionally, if you connect the NIU app via Bluetooth, you can read different ride statistics.
The scooter has 10-inch inflatable tires with an enhanced grip and shock absorption capabilities.
The NIU KQi2 doesn't have a suspension. However, the pneumatic tires do a great job absorbing shock.
Pure Air Pro 2nd Gen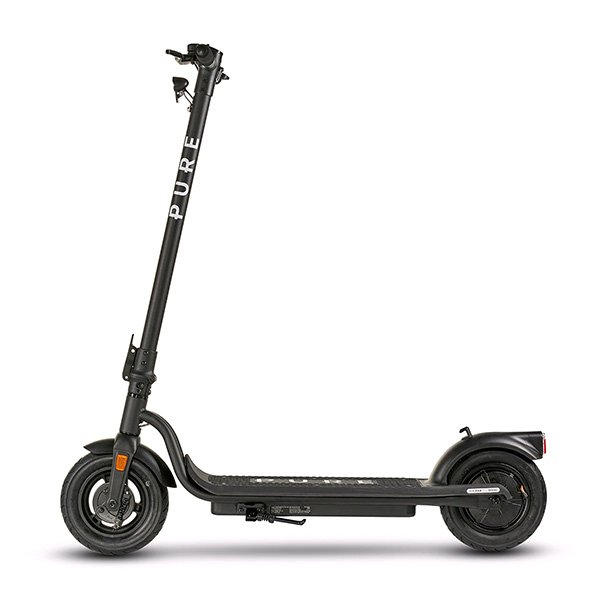 MSRP: £599 Pure Electric
The Pre Air Pro has an IP-65 rating, meaning that it's completely dust-proof.
It's also protected from any angle against low-pressure water jets, making it dependable during rainy conditions.
The scooter also has 10-inch air-filled tires with adequate shock-absorbing capabilities.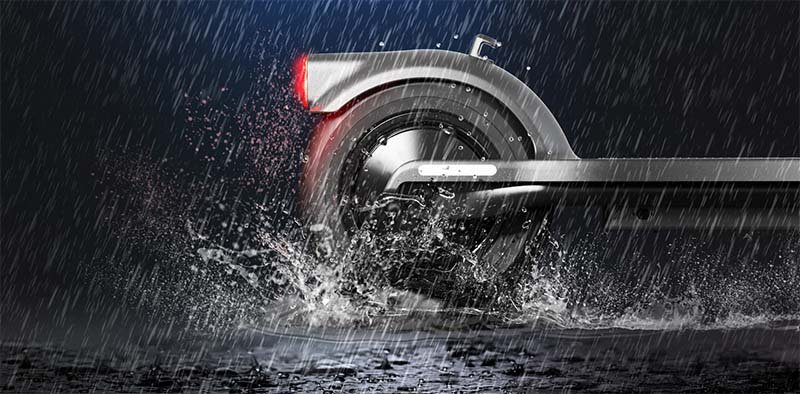 The Air Pro has a backlit display integrated into the handlebar and allows you to monitor various aspects of your ride, including the battery level, speed, mileage, etc.
The scooter has a reinforced chassis and a grippy deck, providing better stability and reliability during rainy conditions.
Aovo Pro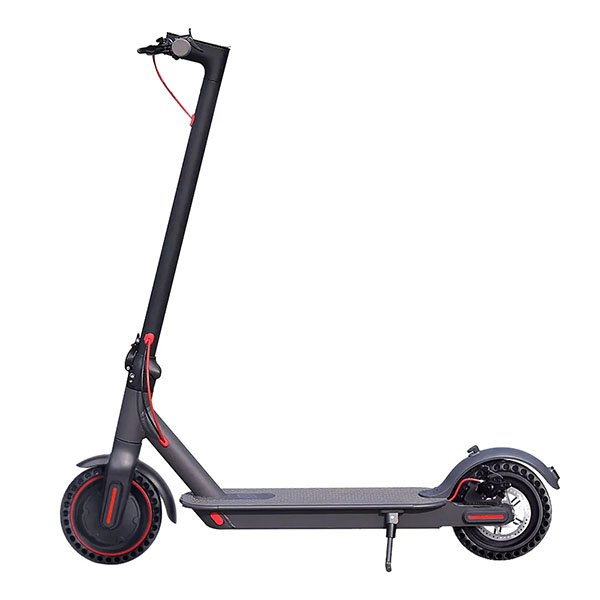 MSRP: $370 Aovo Store
Aovo Pro has an IP65 waterproof rating, protecting it from dust and water projected from a nozzle.
The scooter has thickened pneumatic tires with a honeycomb design. The tires are pretty versatile and can adapt to various terrains. Additionally, they are stab-proof and non-slip, perfect for wet weather conditions.
The scooter's deck has a unique material offering excellent grip making it reliable when riding in wet weather conditions. 
The scooters have an intelligent LED headlight providing enough light up to 6 meters, which is helpful at night.
The scooter has an LCD screen providing essential information like your speed, remaining charge, range, etc.
Ninebot KickScooter MAX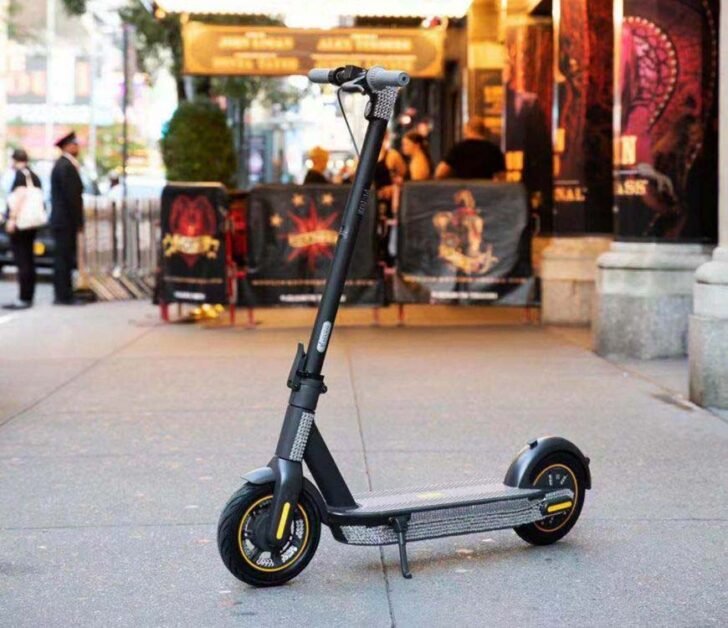 MSRP: $950 Segway
The Ninebot has an IPX5 water resistance rating, meaning the scooter can withstand high-pressure sprays of water.
It has 10″ pneumatic self-healing tires that can withstand several punctures without deflating, preventing potential tire replacement.
The scooter has a 7″ spacious platform that can accommodate even very big adults. Also, the deck is equipped with an anti-slip design with an increased contact friction feature for better rider safety. It's especially useful in wet conditions.
Related: Ninebot Max Full Review
The scooter has front LED lights meant to light your way and can be connected with an iOS or Android app for a customizable experience and riding stats.
Ninebot Max has a 40-mile range and an 18.6-mile top speed.
Turboant X7 Pro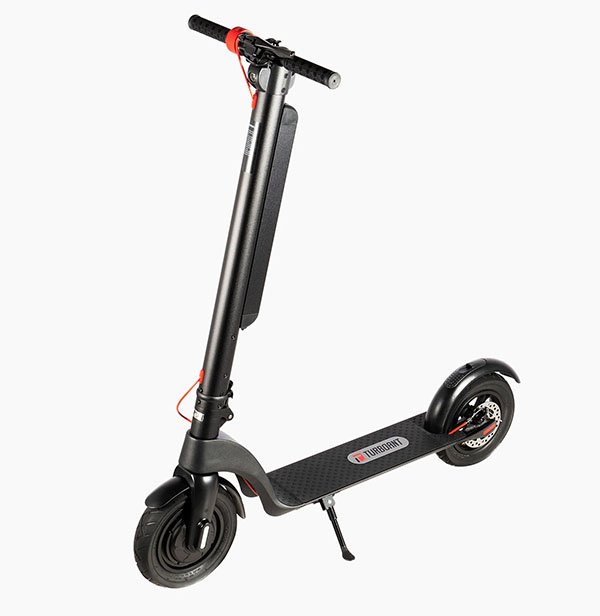 MSRP: $550 Turboant
The Turboant X7 Pro has an IPX4 waterproof rating. As such, the scooter can withstand water splashes from any direction. However, it would be best not to expose it to high-pressure water jets.
The scooter has a spacious 18″ x 5.7″ deck you can stand on comfortably and withstand a 275-pound maximum load. The deck also has an anti-slip feature for a safer ride in wet conditions.
Related: TurboAnt X7 Pro Full Review
Its 10-inch pneumatic tires provide excellent shock absorption and give added riding comfort.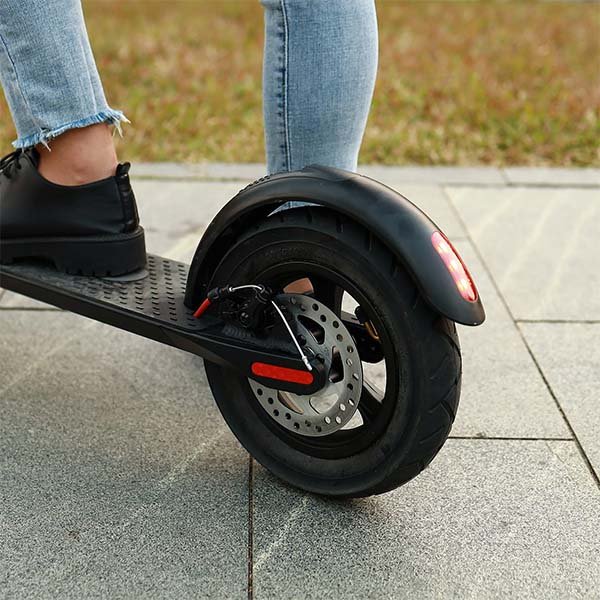 The X7 Pro has a 30-mile maximum range and a powerful 350W motor providing a 20 mph top speed. It also has 3W LED lights which can provide adequate illumination at night.
Get $70 Off with Promo Code AFE70
Kaabo Wolf Warrior GT
Off-road e-scooter with IPX5 waterproof rating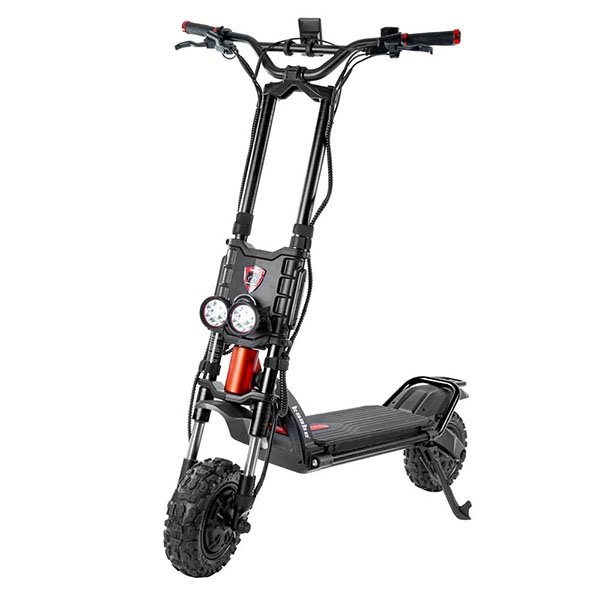 MSRP: $3,500 Voro Motors
Compared to Wolf Warrior 11, there have been major improvements in the build quality, resulting in a better IP rating.
The Kaabo Wolf Warrior GT has an IPX5 waterproof rating, meaning that it can handle quite heavy rain.
The scooter has excellent handling and can be driven across all terrains. It has a front hydraulic system, rear suspension, and 11-inch tubeless pneumatic off-road tires.
The Kaabo's deck is huge. Also, it's covered with a rubber mat, which provides a nice grip.
It has a 51mph (80 km/h) top speed and a 79-mile range (127 km).
Get 7% Off with Coupon Code EWHEELERS
GoTrax GXL V2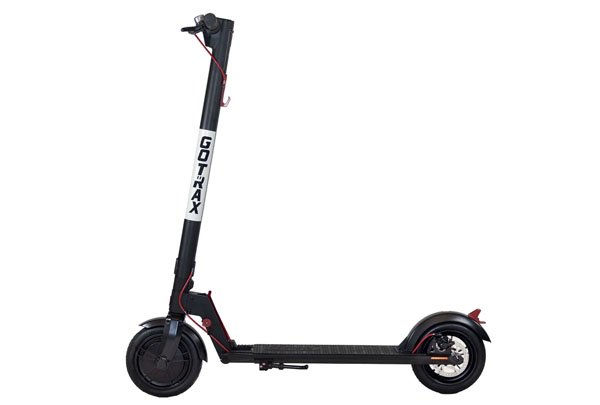 MSRP: $349 Gotrax
The GXL V2 has an IP54 rating, meaning the scooter stays protected from dust and water spray in all directions.
The scooter has 8.5-inch air-filled tires providing adequate shock-absorbing capabilities. It also has a digital display showing various information like battery life, speed, headlights, and cruise control.
Related: Gotrax GXL v2 Full Review
The scooter provides 18.6 x 6 inches of space to stand comfortably. This is quite generous for such a small scooter. The deck has an anti-slip rubber coating, ensuring you enjoy a comfortable ride even in rainy conditions.
Xiaomi Electric Scooter 3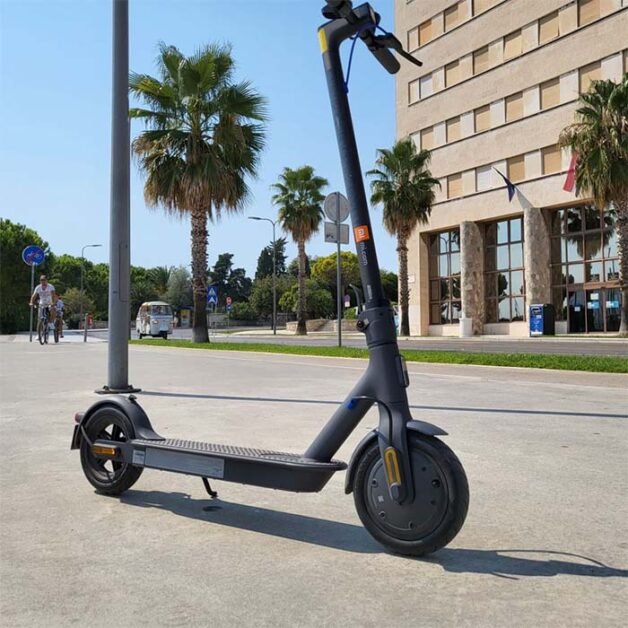 Xiaomi Electric Scooter 3 has an IP65 rating, meaning it's protected against water sprays from any direction. However, you shouldn't immerse it in water for extended periods. Additionally, you should clean it as soon as you are out of the rain.
The scooter has an integrated display to create a unified, visually integrated, and clean look. It also has a Xiaomi home app with functions like scooter locking, firmware upgrades, personalized settings, and riding data.
Related: Xiaomi Electric Scooter 3 Review
It also has air-filled 8.5-inch tires that are considered small but provide a smooth riding experience.
The scooter also has a slim 5.5-inch deck considered compact but is big enough to fit both feet comfortably.
Inokim Light 2
MSRP: $1,199 Fluid Freeride
Inokim Light 2 has an IPX4 water-resistance rating, meaning the scooter is water-resistant, protecting it from splashes.
The scooter has a sizable deck despite its compact design. The deck is 18.3 by 7 inches, made from dependable aluminum materials, and provides enough room to place your feet comfortably.
Light 2 has 8.5-inch pneumatic tires providing sufficient shock absorption capabilities.
The scooter has an easily usable screen and super-simple controls adding to an enjoyable ride. It is a comfortable ride suitable for children and adults that want to commute.
Finally, it has bright LED lights providing reliable visual assistance.
---
What Happens If Your Scooter Hasn't a Proper IP Rating?
Different electric scooter models act quite differently in the rain.
What largely determines their behavior is the quality of your scooter and the IP ratings. Scooters that come with low IP ratings or no IP ratings at all have little or no protection from water. That's why they should be stored away if it's raining outside.
While the IP ratings of your e-scooter depend on its specific model, over 50% of electric scooters out there come with no IP rating at all.
It means you surely can't ride them when it's wet outside. However, make sure you don't leave your scooter outside for too long if it's raining. This can damage your vehicle even if it comes with a high IP rating. Leaving it outside for a few minutes is totally alright. Just make sure to dry it out later.
Also, various electric scooter manufacturers tell users to either be extra cautious or not to ride in wet weather at all due to more difficult conditions.
While a few raindrops will not be a trouble to most e-scooters, heavy rain can damage the intricate electrical systems.
In the worst case, it can disable the vehicle. You are surely aware of the fact that electronics and water can't work together.
Interior Effects
Scooters with improper IP ratings can undergo several interior problems that you can't identify at first. That's why need to be extra careful.
The battery of your vehicle is the first component you want to protect when taking your scooter for a ride in the rain. It cannot sustain damage when water seeps in.
Even the ones with good IP ratings and strong water resistance can get damaged in the long run.
Exterior Effects
Water can also damage the exterior of your vehicle and its overall finish.
An excess of water will lead to corrosion on the frame and disc brakes. Even the lights can get moisture seeped in. In worst cases, you may witness permanent damage to the e-scooter.
If your scooter doesn't have a good IP rating, you must find a shelter when it starts to rain in the middle of the ride. Make sure the scooter's sensitive parts don't come in contact with water.
How to Make Scooter More Resistant to Water?
You can take a few measures to make your electric scooter more water-resistant.
The first is to protect the connectors by applying some dielectric grease. That will isolate the connectors of the scooter from air and humidity. It also provides protection against oxidation.
You can employ some liquid tape to isolate different components except the scooter's LED indicators. It's great to use battery bags after spraying them with good waterproofing spray and potting components.
Other Considerations When Riding an E-Scooter in Rain?
While the answer to the question 'can you ride an electric scooter in the rain?' seems to be a yes, you need to consider a number of factors before actually taking it for a ride when it's raining outside so that you get a safe ride.
Worse Visibility
Reduced visibility is the first thing that you experience when riding your vehicle in rain.
It surely is a matter of concern as you are sharing roads with numerous other vehicles, including cars, two-wheelers, trucks, buses, and vans.
Everyone on the road deals with different challenges of driving or riding when it's raining. Low visibility is the biggest challenge and having good lights is a must.
In fact, many places require you to have lights on your e-scooter in the rain by law.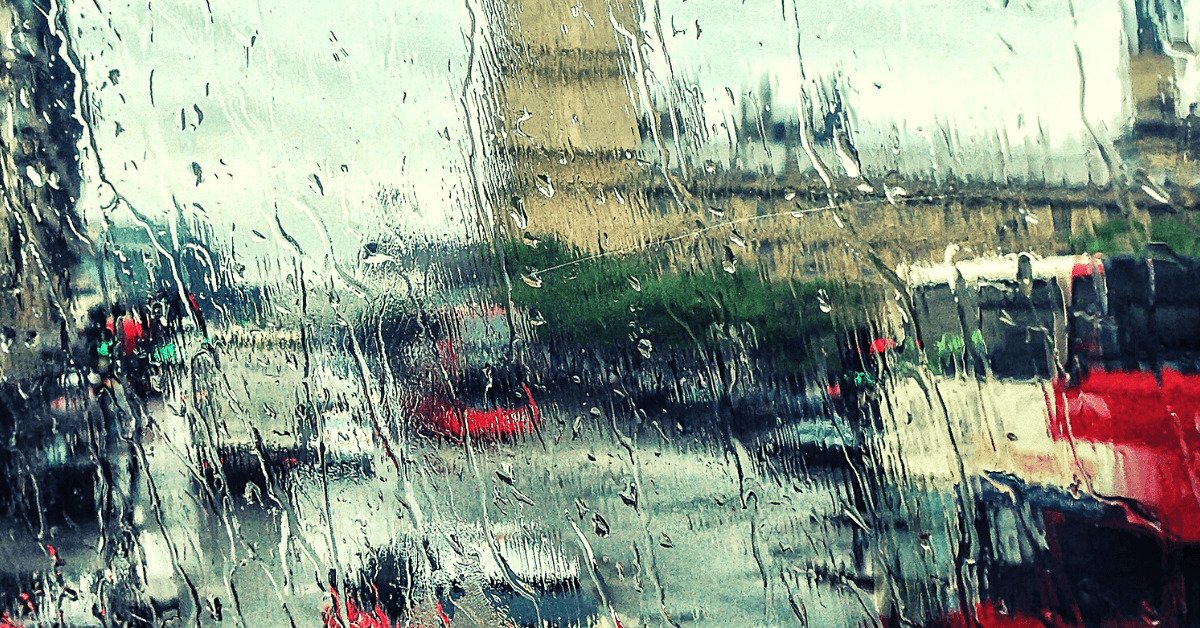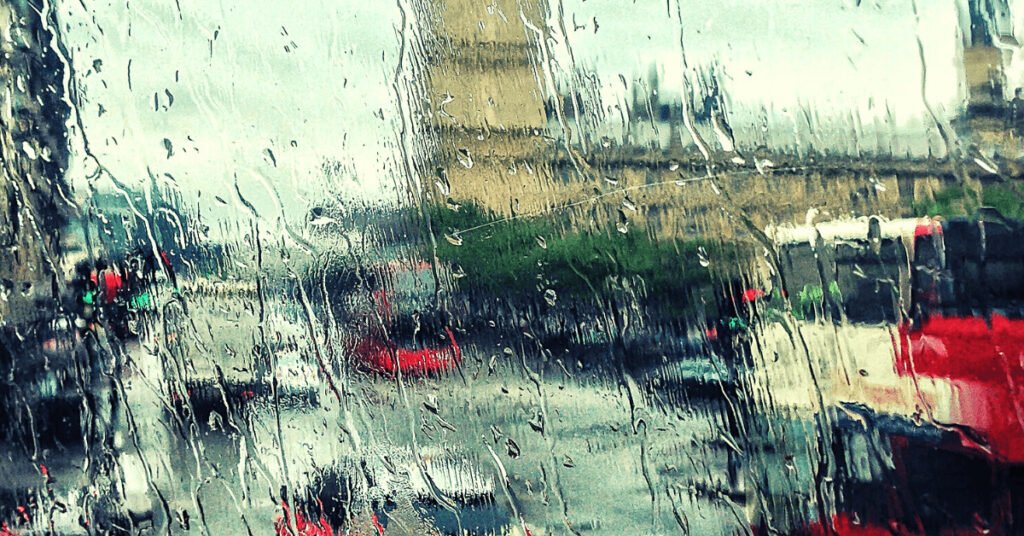 Make sure you have got a front-facing white light. It should be strong enough to be seen from a distance of at least 500 feet (150 m). Aim the headlight of your scooter straight ahead.
You must also have a red tail light that is visible from about 500 or 600 feet (150-180 m). Apart from that, it's a good idea to add a blinking light on the helmet and handlebars.
Longer Braking Distance
You must know that in wet conditions, you can't get your scooter to stop as fast as in dry conditions.
If there's an emergency and you push the brakes to the bottom, it might lock the wheels. If you lock the wheels on wet terrain, you just slide toward the obstacle and you have no control.
By the way, misjudging the conditions of the terrain is a quite common riding mistake.
So here's an essential tip for you: ride slower than you usually do.
Many electric scooters come with disc brakes instead of rim brakes featured by regular scooters.
Disc brakes are known to perform much better in wet weather. Just remember to brake early every time you are riding in the rain.
Your Scooter Needs a Proper Deck and Good Tires
Electric scooters are generally resistant to rain to some extent. The drive-train can withstand splashes, while the battery won't fail due to raindrops alone.
However, this surely doesn't mean that you can spray water and debris from the road all over the different components of your electric scooter.
In other words, if you are aware that you're going to ride in rain-prone areas, you will want fenders. Make sure your electric scooter has a slip-proof deck and fenders to keep your legs and feet from slipping or getting soaked. Fenders will keep the rain off of you as well as your scooter.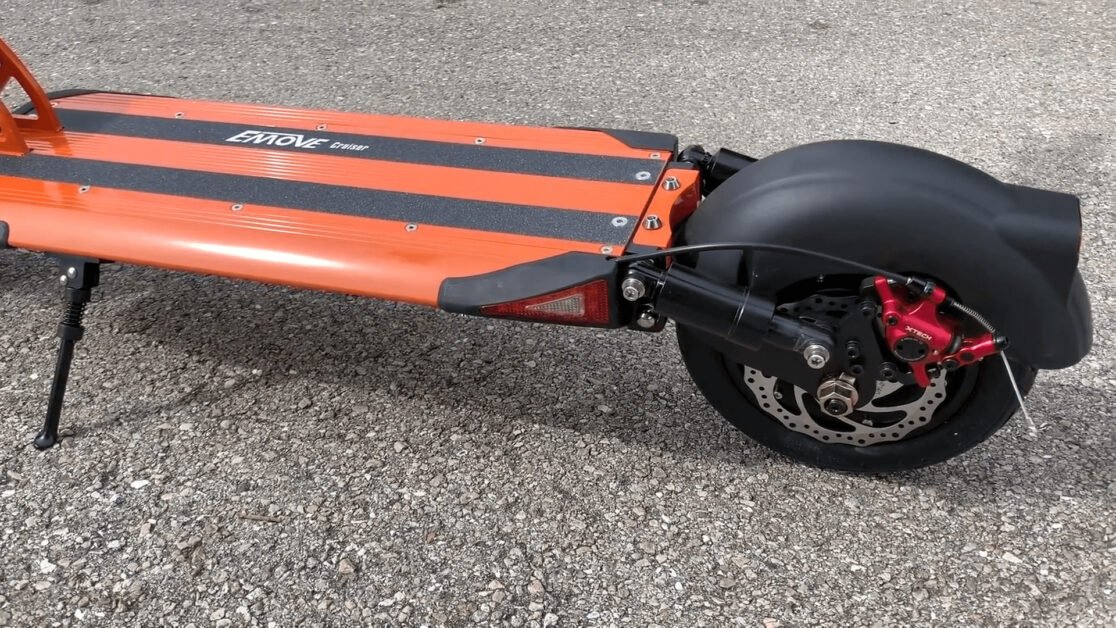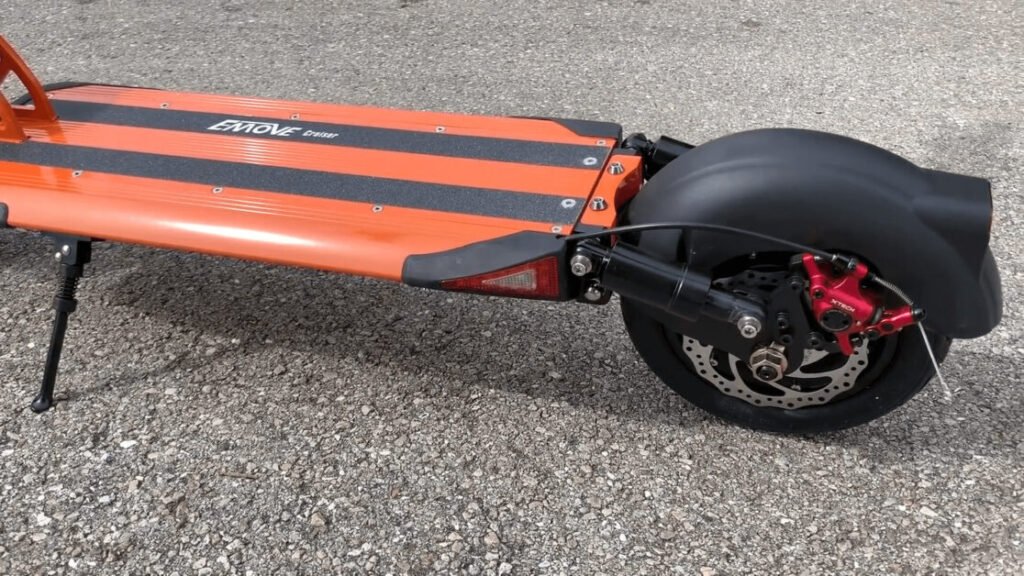 Another major thing to consider is to go for good tires.
An electric scooter that features inflatable tires performs much better in the rain. Additionally, correct tire pressure is essential to ensure a safe and smooth ride. When it rains, you need to choose a bit lower tire pressure. It helps a lot when you are riding on wet surfaces.
Decreasing the tire pressure allows you to increase the area of contact between the road and the tires of your scooter. As a result, you get a much better grip and stay safer when cornering.
Of course, the risk of slipping is also minimized. To be more specific, you may need to run 10 psi less than the regular in wet weather for improved traction.
Pick Proper Clothes
You must be comfortable enough when it comes to your clothing. This way you can ensure the required effort and care to ride. You are going to need a raincoat or waterproof jacket when you set to ride your electric scooter in the rain.
Make sure the raincoat is with high visibility. Traffic in cities is a mess when it's raining. You need to make yourself visible enough to other vehicles to ensure safety.
Avoid wearing dark colors like black or gray for your raincoats and jackets. Apart from that, you need to stay warm and dry when it comes to everything that you are wearing.
Experts also recommend wearing a hat
A good hat has the right amount of brim to keep the water out of your eyes. You can see clearly, while also it fits under the helmet just right. If it's extra cold, wear a woolen cap accompanied by ear flaps, if possible.
You need good-quality gloves
Gloves are so essential that you can even consider taking a spare pair if you think it's raining really hard. Go for water-resistant gloves that ensure your hands stay warm and dry throughout the ride. Some recommended materials include Gore-Tex and neoprene for extreme weather.
Your rain-resistant coat must keep you warm but not sweaty. You may even consider layering wool, fleece, polyester, or some bamboo-based viscose fabric. Then you can increase or remove the layers as the weather changes.
Lastly, don't forget to make things comfortable by wearing rain pants or waterproof shoes.
Evaluate the Conditions as Everyone has Different Skills
Well done if you already have an electric scooter with a good IP rating and follow all the above precautions. You surely need to carefully evaluate all the conditions as every rider possesses different riding skills. Here is a quick recap of things you have to take into account:
Brake gradually when you reach a corner;
Choose a line that allows you to take turns without leaning;
Keep maximum tire surface on the road as possible;
Oil and gasoline come to the surface when it rains, so make sure you look for slippery spots.
It's essential to avoid standing water or puddles
Especially watching out for rainbow puddles as they can contain fuel or slippery lubricants.
While most good quality water-resistant e-scooters can withstand shallow puddles but riding in the standing water can be very dangerous and can even damage your scooter permanently if it's not rated for submersion.
Avoid touching painted lines
Keep in mind that street lane markers get extra slippery when they are wet.
Make sure you avoid metal grates and covers, while also watching out for debris. Things as unexpected as fallen leaves can also turn into a slipping hazard when you ride your electric scooter in the rain.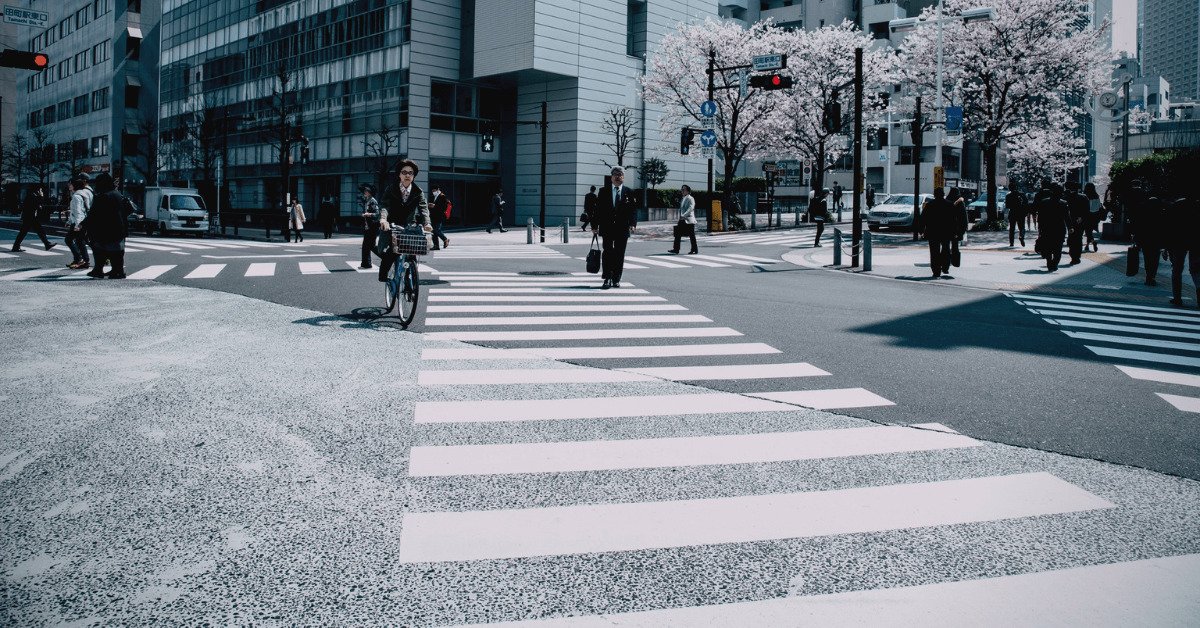 If visibility is compromised to an extent that you can't see obstacles 400 ft (120 m) in any direction, it's recommended not to ride until you observe a change in the condition as this also reduces the visibility of the other drivers around.
If you witness a rainstorm, it's best to seek shelter for some time, even if your scooter is water-resistant.
Never ride in the freezing rain to avoid any adverse effects on your scooter's battery or a sudden shutdown of the electric motor.
Things to Do After a Wet Ride?
After you take your scooter for a rainy ride, make sure you clean it thoroughly and dry it properly.
An e-scooter calls for a few minutes of maintenance. Paying some attention to cleaning and drying it after a wet ride can increase the longevity of your scooter to great extent.
You can use a dry rag to properly dry up all the components and reachable surfaces of your scooter. Once you are done with the cleaning, store your electric scooter in a less humid spot to allow the interior to dry up.
Summary
Taking a look at the aforesaid information and tips, it can be concluded that it is not a hundred percent safe to ride an electric scooter when it's raining.
While different scooters have different IP ratings, you need to ensure the right gear, some amazing riding skills, and extra care to get a safe ride even with a waterproof model.
The vehicle is always subject to corrosion when exposed to moisture for a long. Even an experienced rider can be mistaken for the stopping distance on a wet road.
If you are still required to ride in the rain, make sure you stay very alert and err very firmly on the side of caution when riding in wet weather other than light drizzle.
Also, make sure your scooter meets all the standards and put on the required safety gear before you actually hit the road during wet weather. If you don't have a water-resistant scooter yet, feel free to pick something from the list above.
Keep the above considerations in mind and clean your vehicle afterward to keep it running longer.