Tuul is an Estonian company that provides shared electric scooters.
Although they are operating only in a few cities, they have a much bigger role in the e-scooter industry.
Read on to learn why!
Table of Contents
Tuul Electric Scooters Overview
Tuul is a small Estonian shared electric scooter provider.
Tuul is a brand made by team Comodule. They offer IoT solutions to electric vehicle manufacturers and fleet operators.
This team has connected over 200,000 electric scooters. Also, they have helped to launch fleets in over 60 cities all over the world.
Comodule has worked together with well-known names like Super73, Brose, Gazelle, and others.
When was Tuul Launched?
First Tuul electric scooters were launched in the summer of 2020. However, Comodule was already founded in 2014. The headquarter of the company is in Tallinn, Estonia.
"Tuul" – it's not just 4 random letters in a row. It means "Wind" in English. By the way, Wind electric scooters also exist. But it's completely another company.
Where are Tuul Electric Scooters Located?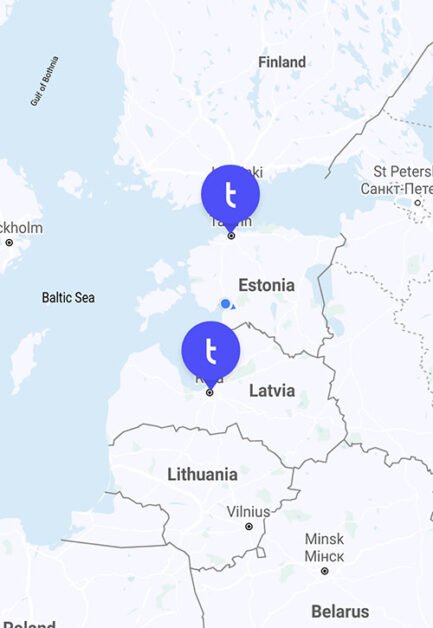 Tuul shared electric scooters are currently available in the following cities:
How to Ride Tuul Electric Scooter?
If you are visiting Tallinn or Riga and would like to try these electric scooters, you just need their app.
Here are the direct links to the Tuul electric scooter apps:
Then, you need to add your credit card info.
Next, just find an electric scooter and scan the QR code on the handlebar.
If you want to end your ride, you must check that you are in the allowed parking zone. You can see it in the app.
To stop riding, just park the scooter in the allowed zone and click the 'End Ride' button on the app.
How Much does it Cost to Rent a Tuul Electric Scooter?
Starting fee: 0€
Riding fee: 0.15€ per minute
So if you rent a scooter for 30 minutes, you can cover about 10km. It will cost you just 4.5€.
I also like that there is no starting fee. It means you can easily rent it for a very short ride and just pay a couple of cents for it.
Use Promo Code KM7G6 to get 50% Off On Your Next 2 Rides
How Good is Tuul Electric Scooter?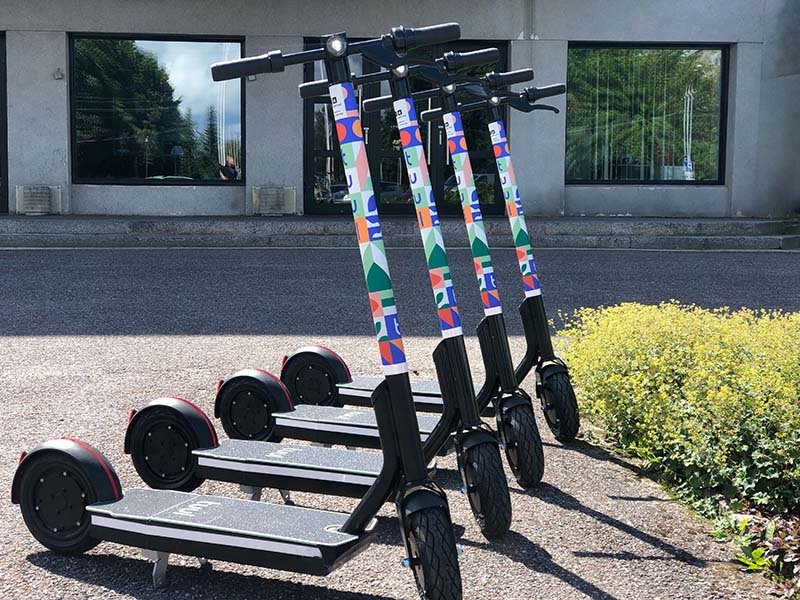 Tuul claims that their electric scooters last for at least 5 years.
Scooters can ride about 40 km (25 miles) on a single charge. The speed is limited to 25 km/h because the law doesn't allow the scooters to ride faster than that.
Tuul itself says that its scooters are the most durable e-scooters in the world. That even might be true because their scooters were the only ones that were available in Tallinn even in the winter.
Related: How to Ride Electric Scooter in the Winter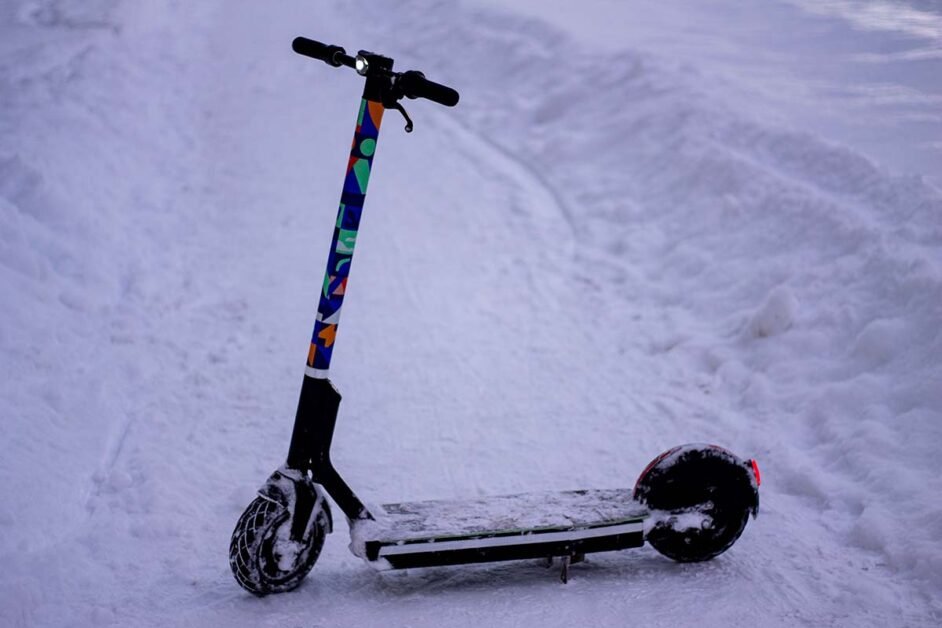 I decided to test their scooters. And that's what I found out.
Speed and Acceleration
Tuul scooters don't have a display, so I don't know exactly how fast they are going. But it felt like 20-25 km/h. There is a regulation here that won't allow scooters to be faster than that.
The acceleration curve was pretty nice. Nothing to complain about in that area.
Braking
The scooter has mechanical drum brakes and electrical ABS. They provide enough stopping power. Plus, the braking is smooth.
Additionally, the scooter has a braking light. I think it's a nice safety feature that every e-scooter should have.
Ride Quality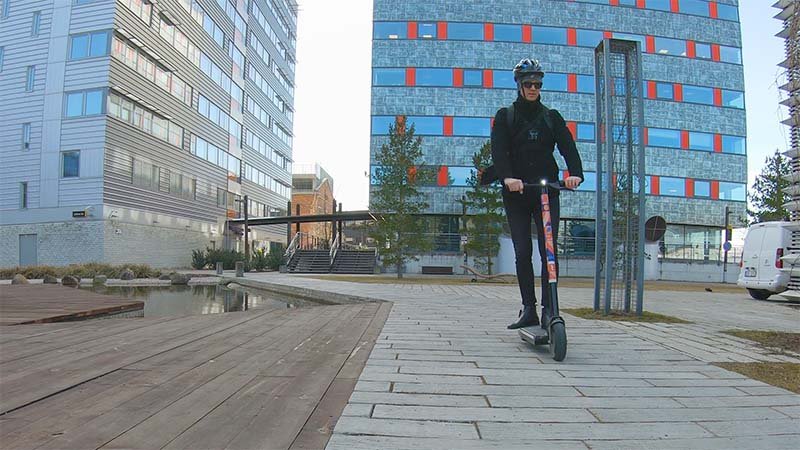 Tuul scooters don't have any suspensions. However, that doesn't automatically mean that ride quality is poor.
It has quite large pneumatic tires, which help to soften some occasional bumps on the road. Also, these tires provide a good grip. If I could manage with them on slippy snow, they should be safe on wet asphalt as well.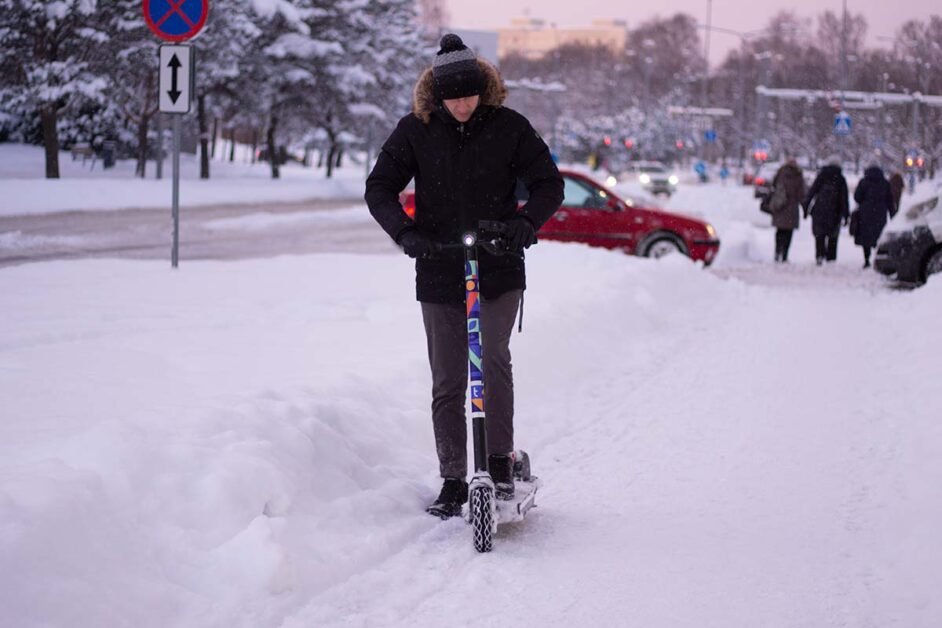 Another great thing about this scooter is its wide deck. It's much wider than other shared scooters have. You can easily put your both feet next to each other.
Other than that, it's a simple and robust scooter.
I would say that the ride comfort is above average when compared with other shared electric scooters.
Can You Buy Tuul Electric Scooter?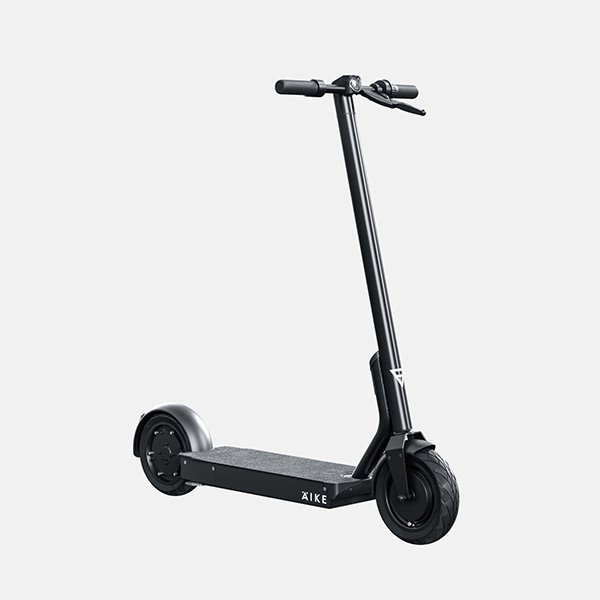 If you like the ride experience so much, you can even buy yourself one.
Äike is basically the same scooter that you can rent from the street.
Related: Best E-Scooter Brands
It's not a cheap scooter. It would cost you €1,590. But it comes with 1-year theft insurance, which is something I have not seen before.
Additionally, at this price, you get two batteries. This is also something that is not very common.
Final Words
To sum it up, I can say that I am very satisfied with the experience I got from Tuul electric scooter.
The customer experience was pleasant from the beginning.
It was easy to install the app.
Renting the scooter was simple and easy.
The ride quality of the scooter was above average.
I doubt that this shared scooter system will ever really compete with big players like Bird, Lime, or Bolt. However, if you see Tuul electric scooters on the streets, you can rest assured that they are of good quality and you should definitely try them.
Use Promo Code KM7G6 to get 50% Off On Your Next 2 Rides