Magicycle is a relatively new company competing with larger, more established, and better-known electric fat bike companies. Wade Wei founded the company in 2020 and has 5 models in its lineup. The company primarily focuses on creating new models to serve its customers' needs.
The company's been performing exceptionally so far by producing reliable bikes with interesting features and an affordable price tag. The company has already made a name by delivering excellent value for money. Additionally, their ebikes have a two-year warranty and a 15-day money-back guarantee.
Electric Wheelers is reader-supported. Although we independently research and test products, we may receive a commission on purchases made from our chosen links. Read more…
To Whom are Magicycle E-Bikes Made?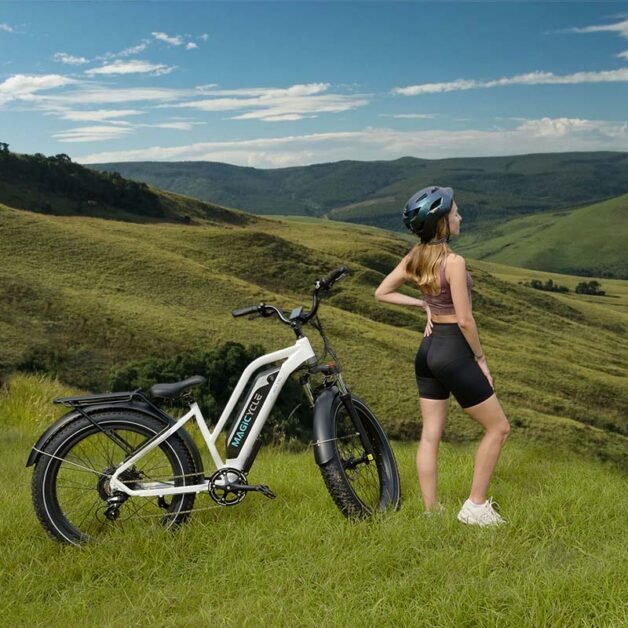 Magicycle ebikes are stylish and equipped with reliable features to ease the rider's experience. The bikes are designed for lightweight urban commuters. The company produces various bikes for different commuters, including the long-range Magicycle Ocelot Pro for long-distance commuters.
Magicycle's ultimate aim is to design e-bikes that people with arthritis and similar commuting challenges can ride comfortably and enjoy the experience.
Magicycle ebikes are fun to ride, practical, affordable, and designed to be used by adults.
Where are Magicycle Bikes Made?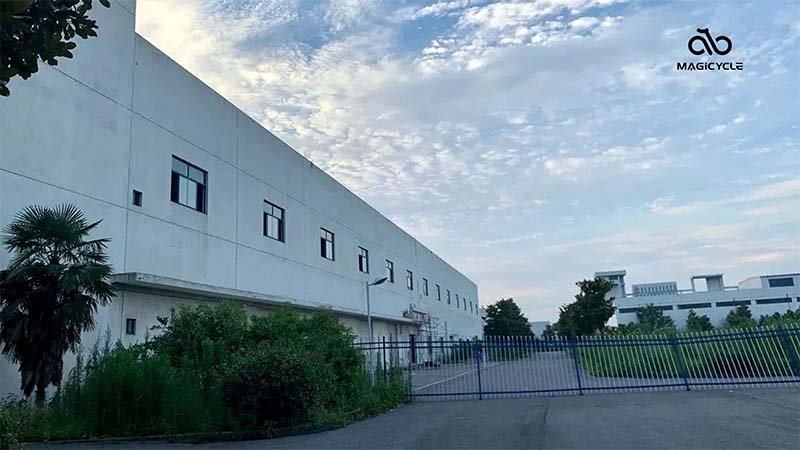 Magicycle is based in Chongqing, China, and was established with over a decade of bicycle production experience.
The company is devoted to bringing its ebike manufacturing experience to the global arena. They aim to build high-quality products for an affordable price, with the best and highly reliable customer service.
How Much is a Magicycle Electric Bike?
The Magicycle electric bike has a pre-sell value between $1099 and $1299.
Electric bikes usually cost between $600 and $8000, while mainstream bikes cost between $1500 and $4000. However, this doesn't usually mean that the bikes are good or bad, and Magicycle electric bikes are the testament.
It performs better than most other bikes within the same price range.
Magicycle E-Bike Selection
Magicycle Deer
Electric SUV Bike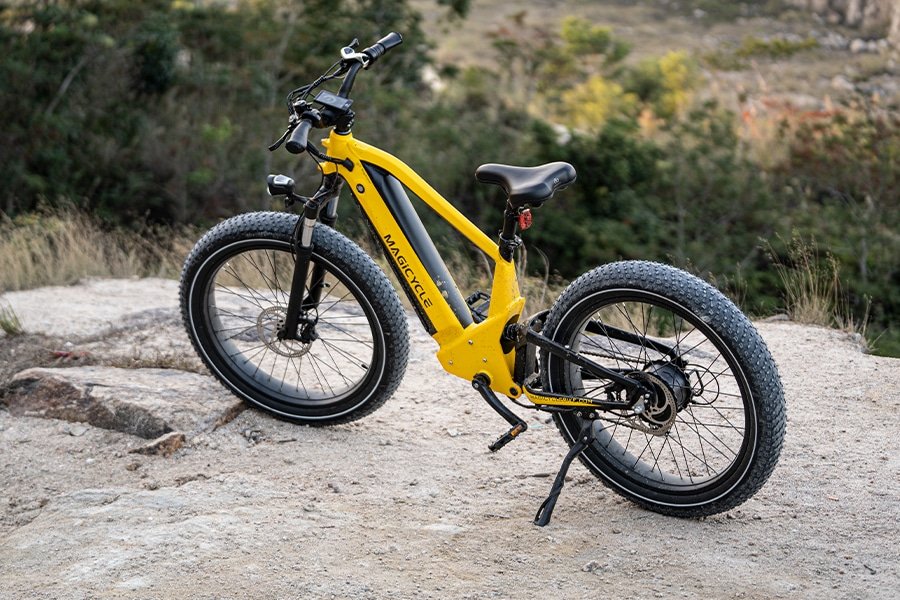 Magicycle Deer is a true off-road machine. The name SUV bike is no exaggeration.
The bike has fat tires specially designed for off-roading. Also, it has full suspensions to provide comfort on rough terrain. Additionally, the 750W motor provides a great amount of torque (96 Nm) for excellent hill-climbing.
The top speed is not bad as well. On a flat surface, it reaches 28 mph quite easily no matter if you use pedal assistance or a throttle.
On top of that, Magicycle Deer comes with a strong battery too. 52V 20Ah battery is capable to ride about 60-80 miles on a single charge.
Related: Magicycle Deer Full Review
Pros
Great performance
Hydraulic brakes
Long warranty
High payload capacity
Cons
Magicycle Cruiser
The Magicycle Cruiser comes with a standard and step-through frame designed to make it easy for riders to climb on. It has a powerful 750-watt motor that produces 87 Nm of torque, giving it a maximum speed of 28mph, making it easier for riders to tackle most hills.
It has a reliable 52V, 15Ah battery that can power it for 55 miles on the low pedal-assist mode. Realistically, you can expect the range to fall between 30 and 40 miles.
It's also equipped with an LCD screen with various features, including access to the pedal-assist modes, trip, battery percentage, and speed.
Related: Magicycle Cruiser Full Review
Pros
It has a nice frame that's well integrated.
The motor is powerful enough to provide reliable hill climbing experiences.
Great handling and a balanced riding experience for path riding and light off-road use.
Good overall component package, which is standard issue in its category and price.
Cons
Unbranded brakes that don't perform optimally
Comes with unlocked speeds that are higher than legally permitted.
Magicycle Ocelot Pro
E-bike for long-distance commuters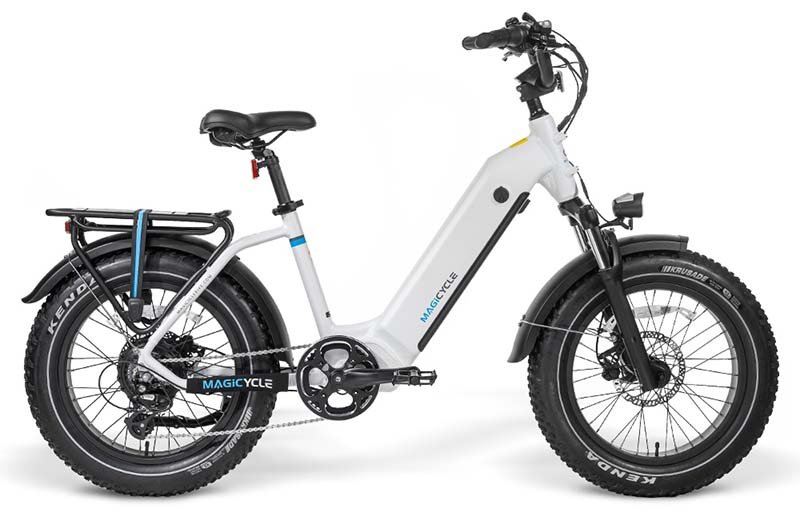 Magicycle's Ocelot Pro has a 52-volt 20-ampere hour battery that provides a 70-mile range on a single charge, making it perfect for long-distance commuters.
Related: Magicycle Ocelot Pro Full Review
It also has a 750-watt hub motor that produces 96 Nm of torque. The motor can be relied on to handle most hill climbs effortlessly, adding to your incredible riding experience.
The motor can handle heavy loads up hills, through snow, and across sand effortlessly, allowing you to traverse long distances without damaging it.
Additionally, the e-bike is equipped with reliable 180mm Tektro branded hydraulic disc brakes that provide sufficient stopping power for the bike and a water-resistant, customizable LCD screen.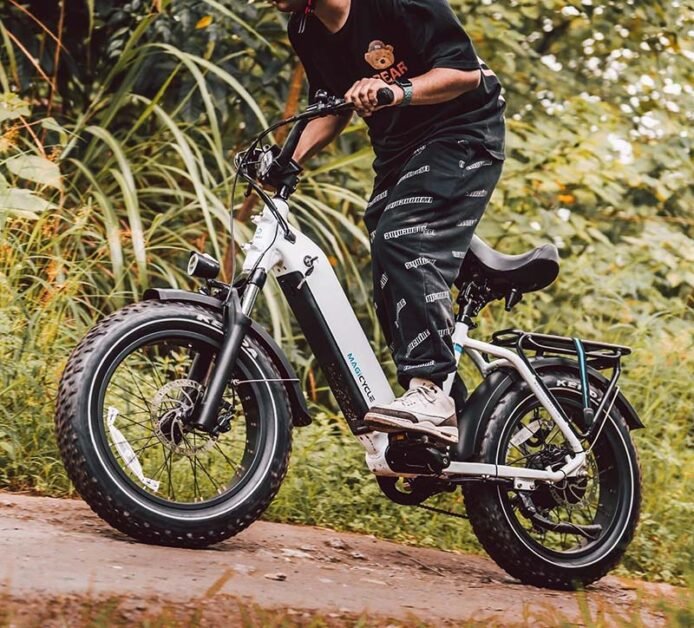 Pros
Powerful motor that can be relied on to handle heavy loads
A reliable battery to cover long ranges
Easy to hop on for shorter riders
Efficient hydraulic brakes
Magicycle Jaguarundi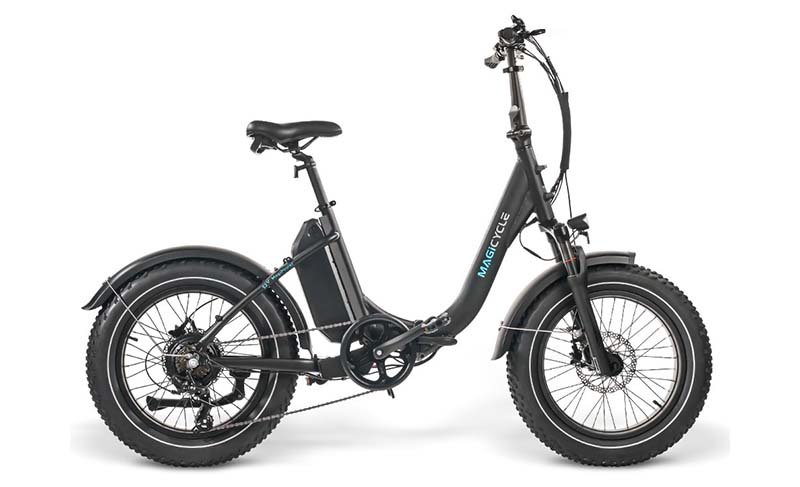 Magicycle's Jaguarundi ebike isn't the strongest or fastest ebike in their inventory. However, it's still reliable.
The ebike has a 600-watt motor that produces 70Nm of torque. This amount of power isn't comparable to their Cruiser or Ocelot Pro variants, but it's still powerful enough to tackle most hills fairly easily.
The e-bike has 180mm hydraulic disc brakes that provide sufficient stopping power for its speed and weight. The 52-volt 15Ah battery powers it for a maximum range of 55 miles.
Magicycle's Jaguarundi is recommended for individuals that are 4'10" to 6'2″ tall.
Pros
A fast, smart charger that charges the bike in 3-5 hours.
Backlit display that makes it easier to read your speed, charge, etc., at night.
Relatively long-range
It can be folded for easier storage and increased portability
Cons
It has a relatively weaker motor compared to other Magicycle ebike variants.
Magicycle Commuter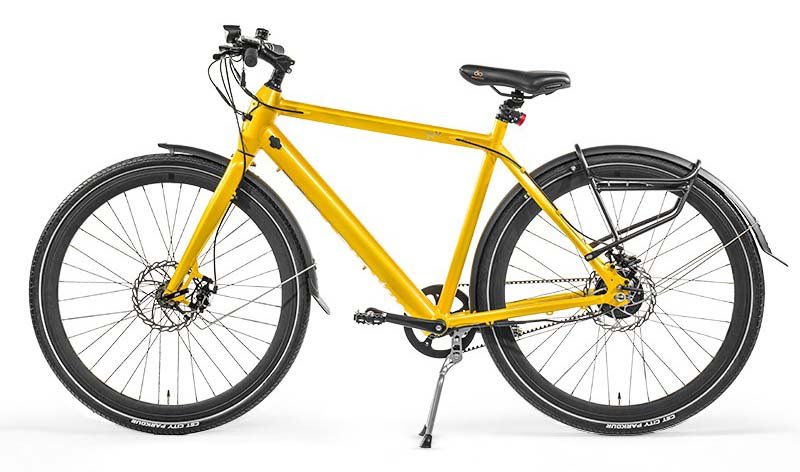 The Magicycle Commuter weighs 56lbs, which is lighter than other bikes.
The ebike is powerful for its size and features a 350-watt motor powered by a 52V battery. This combination delivers sufficient power adding to the ebike's exceptional reliability and ultimate simplicity.
This electric bike has no gears nor throttle, making it easy to operate and maintain.
It's designed with a strong aluminum frame and equipped with strong components that are reliable and safe. Additionally, it has Tektro's M300 mechanical brakes, a 30 to 40-mile range, and can support a 265-pound load.
It 'is recommended for riders that are 5.7″ to 6.5″ tall.
Pros
Extremely lightweight for an e-bike, making it easier to transport and store
Simplistic design that makes it easier to use
Reliable motor with a belt drive making it less noisy than other ebikes
Easy to maintain
Cons
Less powerful than other ebikes
Where are Magicycle E-Bikes Shipped To?
Magicycle delivers its e-bikes to Canada and the mainland US. Delivery takes 3 to 5 working days to the mainland US (free standard delivery). Canadian residents will be charged a $299 delivery fee per bike per customer, and the delivery period will take 7 to 10 working days.
You should note that if the store is out of stock, they'll indicate on their product page how soon they can dispatch their delivery to you. You can still make your order and get an exact delivery date when they'll contact you later.
Magicycle Warranty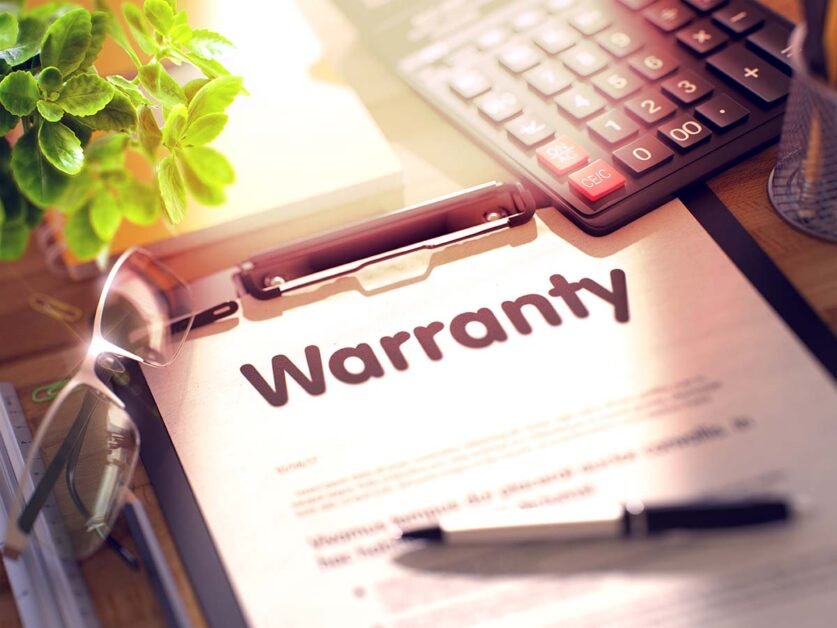 Magicycle ebikes have a 2-year warranty covering all mechanical and electrical components, including the frame, battery, etc. Note that gift items are excluded from the warranty. The warranty is limited to the primary purchaser and subject to pre-registration of the ebike on their website.
The warranty takes effect when the purchaser gets their order. However, the warranty can be transferred to the second owner. But still, they have to have the initial order number and owner's name and be within the warranty's official active period.
The warranty doesn't cover any abuse or wear and tear. It only covers manufacturing defects.
Conclusion
There has been a global increase in demand for e-bikes, leading several well-known and upcoming brands to create highly-competitive products to satisfy global demand. Magicycle is an upcoming company looking to upset the global norm by producing reliable e-bikes with affordable tags.
So far, they've made great progress. Their e-bikes have some high-quality and reliable features that create amazing riding experiences. Plus, they have a good range. They are worth checking out.