Looking for the best e-bike isn't easy, especially if you are a newbie.
For instance, all riders want a reliable e-bike that they can trust to deliver on various fundamental sections like speed, range, portability, and reliability.
Engwe e-bikes have put its best foot forwards to provide its customers with the best and most reliable e-bikes.
We have tried out most of their bikes, so we can draw some conclusions. Here is our quick overview of the Engwe e-bike company.
Electric Wheelers is reader-supported. Although we independently research and test products, we may receive a commission on purchases made from our chosen links. Read more…
Overview of the Brand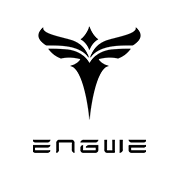 Facebook | Youtube | Instagram
Engwe has become the new face of the e-bike playground by manufacturing foldable, budget-friendly bikes that are perfect for newbies and average urban commuters.
To Whom are Engwe Bikes Made?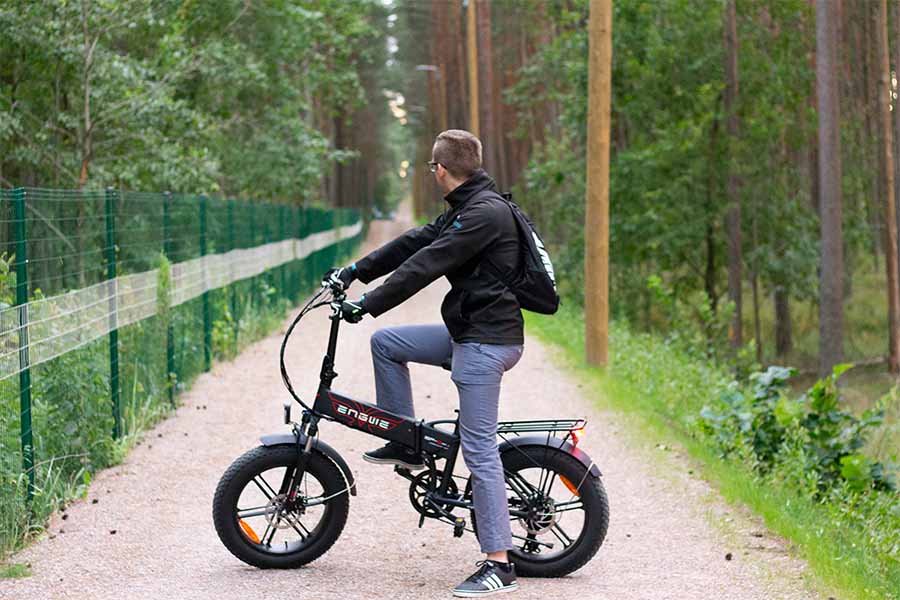 Engwe bikes are great for individuals looking for low-priced, good-looking, out-of-the-box, decent-performance bikes that make them stand out in the currently over-saturated bike market.
The e-bikes are designed for comfort by incorporating fat tires that absorb vibrations and soft leather seats. They also have a lovable folding design that enables users to fold the bike effortlessly for easy storage and portability.
This design makes it easy for users to transport their bikes easily in their vehicle or store them in a closet or trunk.
Where are Engwe Bikes Made?
Engwe is a Chinese brand. Both the factory and the management are there.
However, the main markets for Engwe are the United States, Europe, and the United Kingdom. Therefore they have a quite superior logistic system worked out.
They have warehouses in Poland and the United States to serve their customers better.
Where to Buy Engwe E-Bikes?
They used to have just one website, where they served customers all over the world.
Now, Engwe has separate online shops for US and EU customers.
So for better service and quicker delivery times choose the correct website.
Engwe E-Bike Selection
The company has several models on the production line.
At first, all Engwe bikes were similar since they had:
foldable frames
20″ wheels
rear hub motors
and suspension system
But now, Engwe has launched e-bikes with 26-inch wheels and also their first e-bike that doesn't have a foldable frame. Additionally, they now also have a moped-style e-bike and an electric scooter in their line-up.
Let's take a brief look at each bike model separately and highlight its best features.
Check Best Engwe Deals From
NEW RELEASE – Engwe L20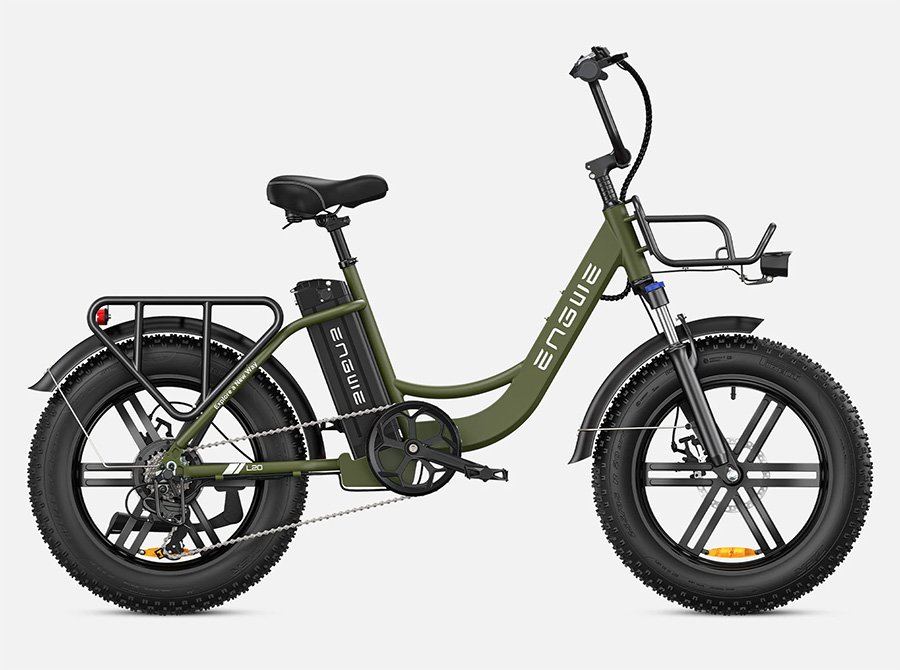 2023 has been a very fruitful time for Engwe. Engwe L20 is already the 3rd new ebike model they have launched that year. And just like previous models, L20 also doesn't have a folding frame. On the other hand, the L20 is the first e-bike in Engwe's collection that has a low step-through frame.
Engwe L20 is being sold both in the USA and EU and due to the different regulations, the bike comes with different motors.
For example, Engwe L20 USA version has a 750W motor with a top speed of 25 mph. But the EU version of the bike comes with a 250W motor that can provide a top speed of 25 km/h.
The rest of the bike seems the same in both regions. The battery, which is placed behind the seat post, has 624Wh of energy capacity. With the lowest pedal assistance level, the maximum range would be around 90 miles (140 km).
Engwe L20 is a great utility bike with lots of useful accessories included in the base price. For instance, the bike has rear and front racks to carry some cargo. Also, the ebike comes with full fenders to keep your clothes clean in wet conditions.
Engwe M20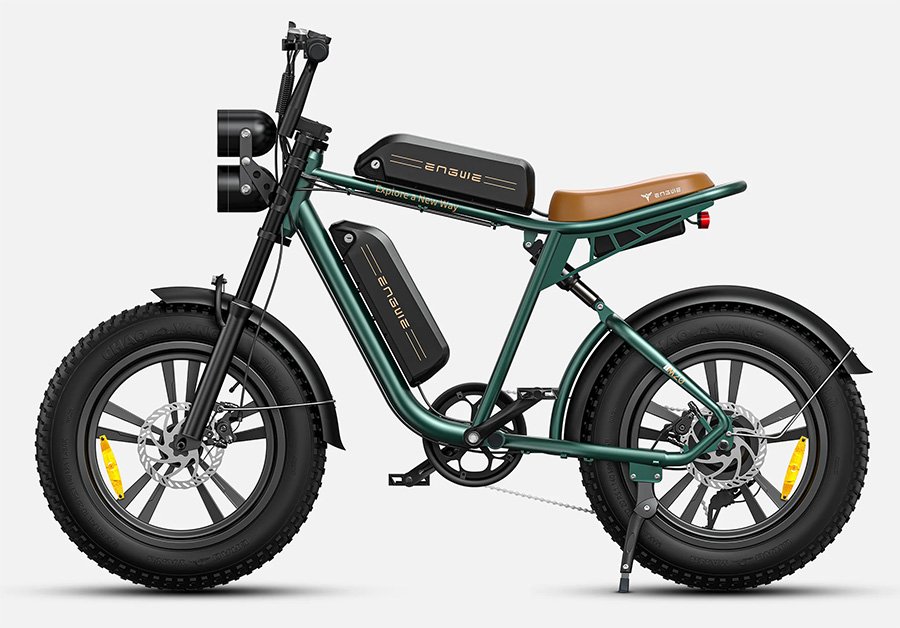 Engwe M20 was launched in the spring of 2023. It has a totally different appearance from previous Engwe e-bikes. Although the M20 has 20-inch fat tires like Engwe's first bikes, the frame is completely different.
It seems Engwe is losing its reputation as a manufacturer of folding electric bikes. The M20 is the second model in a row that doesn't have a folding frame. We see this as an evolution and Engwe's desire to offer different models to its customers
Related: Engwe M20 Full Review
Engwe M20 has a powerful 750W motor that is capable of 28 mph top speed. One of the strongest parts of the bike is its dual batteries. Two batteries combined give the bike 1,248 Wh of energy capacity. It can provide a maximum range of 90 miles.
Additionally, the M20 comes with dual suspensions. Rear and front shocks accompanied with 4-inch fat tires provide excellent ride quality on all terrains.
Engwe P26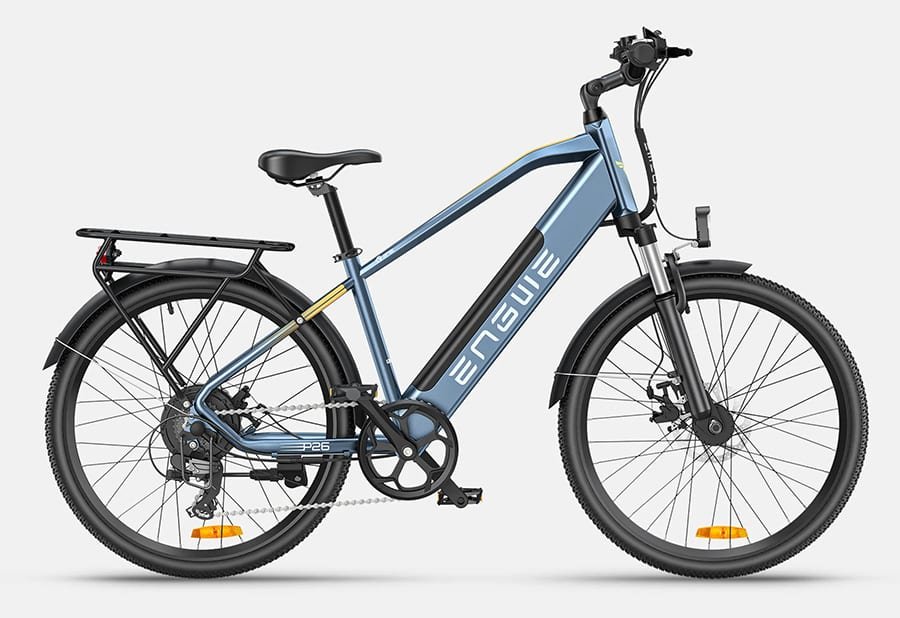 Engwe P26 was launched at the beginning of 2023. It's an electric bike designed entirely for commuting.
Engwe P26 is the company's first e-bike without a folding frame.
We discovered that the P26 has different motor power in the US and EU markets. While this commuting electric bike comes with a 500W (peak power 800W) rear hub motor in the US, it has a 250W (peak power 500W) motor in the EU.
It's probably the same motor and the power is just limited for the EU model to be legal there.
The EU model of P26 has a top speed of 25 km/h and the US model has a top speed of 18.6 mph.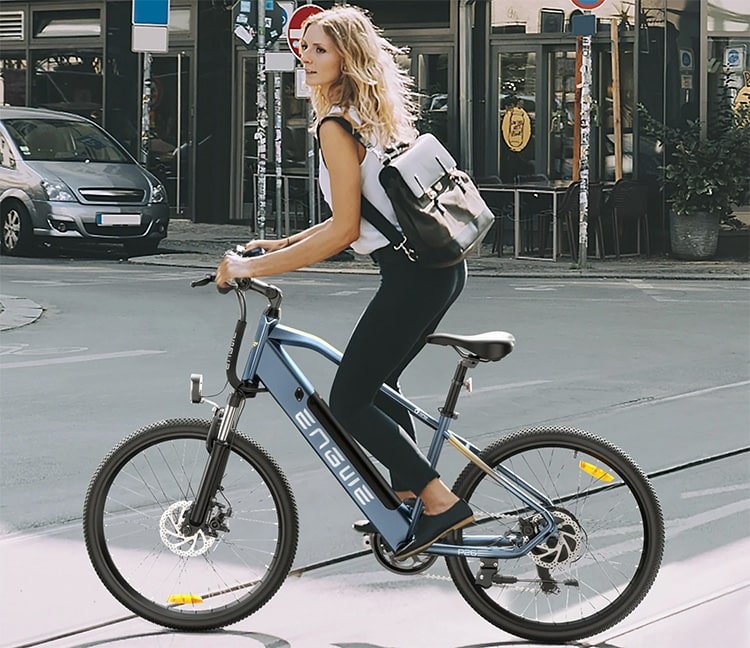 The range of the P26 depends on from which Engwe shop you buy the bike.
The US model has a slightly bigger battery (652 Wh), which provides a range of over 80 miles.
The battery of the EU model has an energy capacity of 612 Wh, which can provide a 100-km range.
Related: Engwe P26 Full Review
Overall, the new Engwe P26 commuter bike looks very neat and practical. It comes with free fenders and a rack and has solid lighting. Also, the wiring is internally routed, which is a new thing for Engwe bikes.
Engwe C20 Pro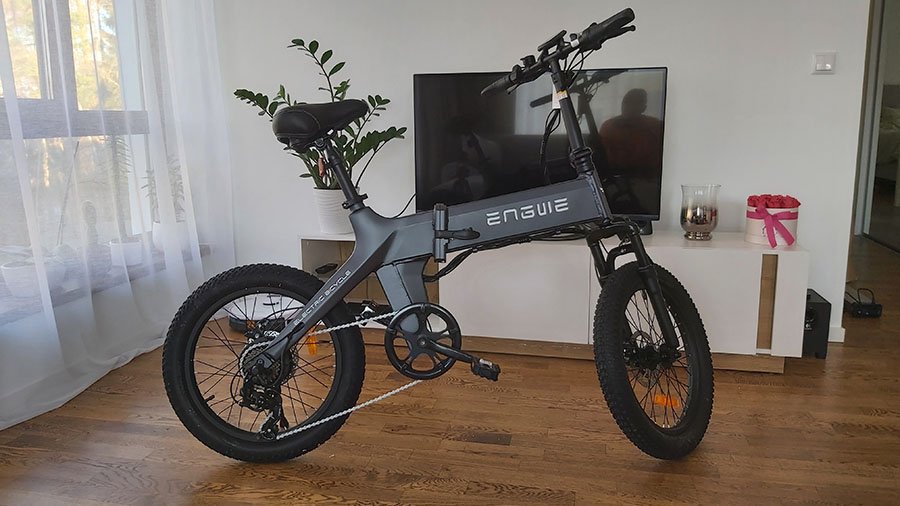 Engwe C20 Pro was launched at the beginning of 2022.
The bike has a 250 watts brushless motor with a 16 mph (25 kph) top speed. It's equipped with a 36V 19.2Ah battery that provides a maximum range of 90 miles (150 km). Its battery is removable and designed to be charged separately or while it's still fixed to the e-bike.
The e-bike has a 330 lbs (150 kg) maximum load-carrying capacity and features a shock-absorbing front fork.
Related: Engwe C20 Pro Full Review
The bike is designed to traverse trails and urban environments with good road conditions.
Additionally, it has a good braking system designed to stop the e-bike safely. The bike is designed to make it portable, easy to store, and comfortable to ride.
It's also equipped with a headlight to keep riders safe at night. Lastly, its fat tires are designed to cushion any forms of shock that could otherwise be transferred to the rider.
Engwe EP-2 Pro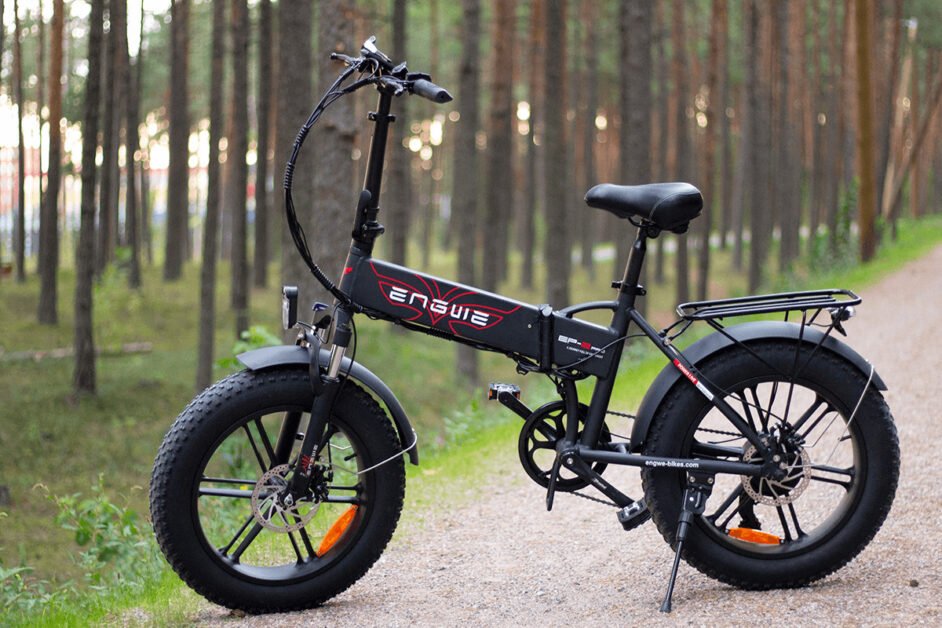 The Engwe EP-2 Pro features a 48V 12Ah (615Wh) battery that provides about a 50-mile range on a single charge.
The e-bike has a 750W rear hub motor that produces 80 Nm of torque and can reach 28 mph. The EP-2 Pro is equipped with a front suspension and aluminum frame to make it sturdier and more durable.
The e-bike's battery is integrated into its frame, protecting it from theft. However, you could still remove it whenever you want to charge it. Charging the battery takes five to seven hours.
Related: Engwe EP-2 Pro Full Review
The e-bike is foldable, portable, and weighs 74 pounds, which isn't easy to carry around. Additionally, the bike has 20 inches by 4-inch all-terrain tires designed to absorb any shock from uneven ground to help maintain a smooth riding experience.
The EP-2 Pro also features mechanical disc brakes, a 7-speed drivetrain, and various accessories like fenders, bright lights, a kickstand, and a rear rack. The rack is good for transporting your property when on the move.
The e-bike is perfect for riders 5'2″ to 6'4′ tall and has a maximum carrying capacity of 330 pounds.
Engwe Engine Pro
The Engine Pro is the oldest model of the three.
It is fitted with a dual suspension, a 750-W motor, and an 8-speed drivetrain.
The e-bike is quite similar to other Engwe e-bike brands. However, it is more capable and more powerful, so it has a higher price tag. Some similarities between EP-2 Pro include an identical electric setup and the 750W rear hub motor.
It also has a 615Wh battery, a half-twist throttle, and five assist levels. However, one difference with the Engine Pro is its colored LCD screen compared to the backlit screen of other Engwe e-bikes. Like the EP-2 Pro and C20 Pro, the Engine Pro has a foldable frame designed from lightweight aluminum.
Unlike other Engwe e-bikes, Engine Pro is fitted with rear and front suspension, making it more comfortable and fit for off-road adventures. The double suspension and fat tires absorb all types of shock produced from rough terrain and cushion the rider making the ride more comfortable.
The bike produces enough torque to climb hills effortlessly and has a reliable braking system that's good for urban commutes.
Engwe Engine X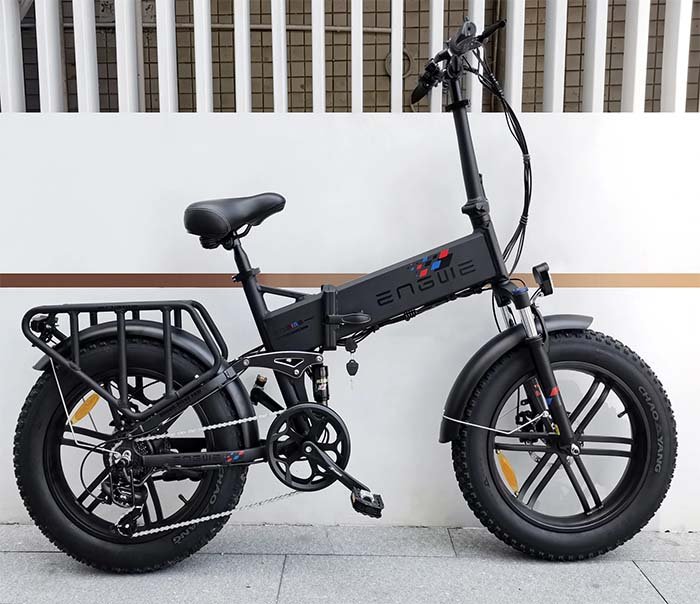 As you can see from the looks, Engine X is very similar to Engine Pro.
Basically, it's the same bike, except it has a less powerful motor.
While Engine Pro has a motor of 750W, Engine X has a motor of just 250W.
Engwe Engine X is built for the European market and the regulations don't allow e-bikes with bigger motors.
Other than that, it's a solid e-bike with 4″ fat tires and dual suspensions.
Engwe Pro (Aurora)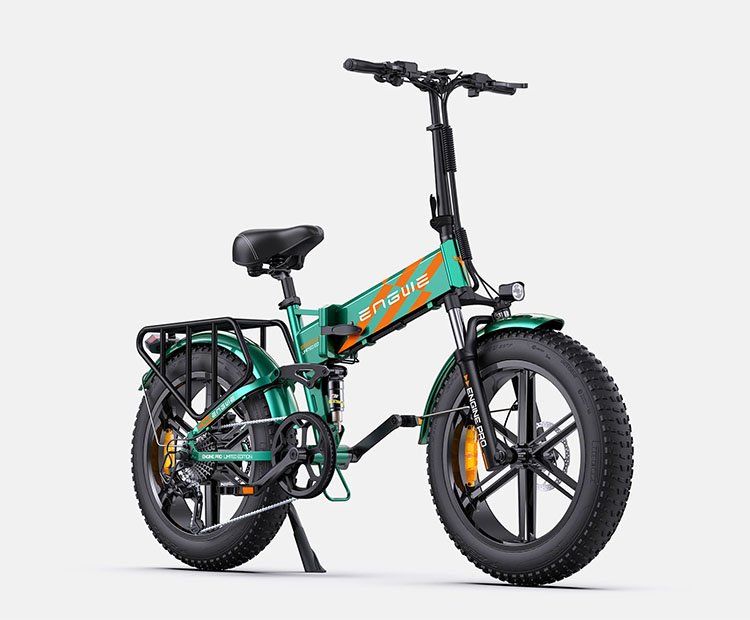 In late 2022, Engwe launched a special limited version called Engwe Aurora. They produced only 100 pieces of it and it is sold only in the US market.
The bike comes with an interesting aurora diamond green frame color.
Most of the specs are very similar to the Engwe Engine Pro model.
2x dual suspensions
750W motor (1,000W peak)
60-mile range (in pedal-assist mode)
20″x4″ all-terrain tires
Engwe T14
If you are looking for an extra portable electric bike, then Engwe T14 could be the one.
It comes with tiny 14-inch wheels and the folding size is just 70x47x60 cm. However, it is still suitable basically for anybody. Engwe says it fits riders between 155 and 195 cm in height. The maximum payload capacity is 100 kg.
Engwe T14 mini electric bike is equipped with a 350W rear hub motor and 480 Wh battery. The bike can reach a top speed of 33 km/h and can take you away up to 80 km on a single charge.
Also, the bike is very cheap. It's one of the most affordable electric bikes you can find.
Engwe X26
Engwe X26 is technologically the most advanced Engwe e-bike so far.
One of the most notable highlights of the bike is the triple suspension. The bike has a hydraulic shock at the front, a mechanical shock in the middle, and an air shock at the rear. You don't see often this kind of suspension system on e-bikes.
Related: Engwe X26 Review
Engwe X26 comes with a rear-hub motor that can provide 1,200 watts of peak power. With that, you can reach a top speed of 31 mph.
The bike is equipped with dual batteries, which is quite exceptional. So in total, the batteries can contain 1,401.6 Wh of energy capacity, which can provide a range of over 60 miles (100 km) just in electric mode.
Additionally, Engwe X26 has hydraulic disc brakes, 26″ one-piece wheels, and solid lighting.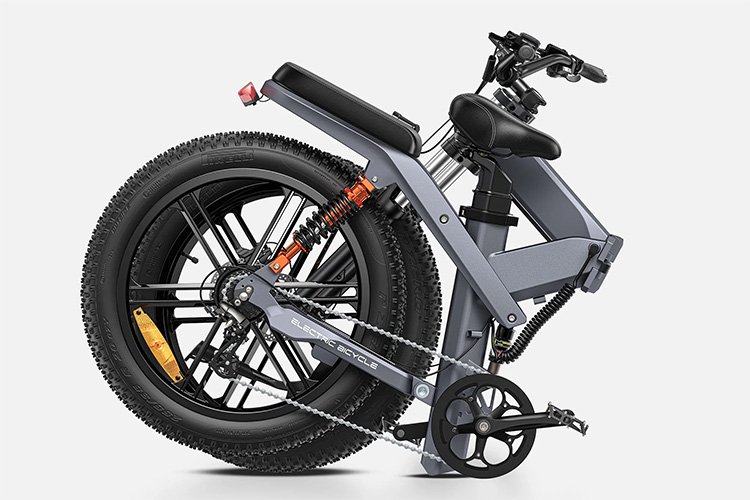 And it's really surprising that you can fold up the bike, which makes it really portable.
Engwe Electric Scooter
So far, Engwe has only manufactured foldable electric bikes. At the beginning of 2023, Engwe launched its first electric scooter.
Engwe S6 Electric Scooter
Engwe S6 comes with a 700W (peak power) motor that can speed up to 45 km/h.
The 750 Wh battery can provide a range of up to 60 km.
The scooter can be used on the street as well on off-road tracks. It has 10-inch all-terrain tires and a suspension system on top of both wheels.
Additionally, the scooter has a seat and solid illumination for more comfortable commuting.
Check more details from the link below.
Engwe Bike Accessories

Engwe e-bikes have various accessories to make the rider feel more comfortable and safe on the road.
These accessories include:
bicycle lock
mini air pump
trunk bag
spare battery
waterproof rack bag
aluminum phone mount
You can find these accessories on their website.
Which Engwe Electric Bike to Choose?
Here is a comparison of the three main models of Engwe e-bikes.
| | | | |
| --- | --- | --- | --- |
| | C20 Pro | EP-2 Pro | Engine Pro |
| Motor Type | Rear-Hub Drive | Rear-Hub Drive | Rear-Hub Drive |
| Motor Power | 250W/500W | 750W | 750W |
| Top Speed | 16 mph (25kph) | 28 mph | 28 mph |
| Battery | 36V 19.2 Ah (691Wh) | 48V 12.8Ah (615Wh) | 48V 16Ah (768Wh) |
| Charge Time | 6 hours | 6 Hours | 6 Hours |
| Range | 95 miles/155km | 50+ miles | 60 miles |
| Dimensions | 64″ x 51″ (162 x 130 cm) | 66″ x 45.6″ | 66″ x 52″ (167 x 132 cm) |
| Folded Dimensions | 39.4″ x 30.7″ (100 x 78 cm) | 30″ x 32″ | 30″ x 32″ (76 x 81 cm) |
| Frame Colors | Gray, Black | Black, Orange, Gray, White, Aqua | Black, Blue, Gray, Aurora |
| Suspensions | Shock-absorbing fork, mechanical lock | Oil Suspension, with Adjusting and Locking | 2x Dual Suspensions |
| Gearing | 1×7-Speed Shimano Tourney | 1×7-Speed Shimano Tourney | 1×8-Speed Shimano Altus |
| Brakes | Mechanical Disc | Mechanical Disc | Hydraulic Disc |
| Wheel Size | 20″ | 20″ | 20″ |
| Tires | 20″ x 3″ Fat Tires | 20″ x 4″ Fat Tires | 20″ x 4″ Fat Tires |
| Display | LCD | LCD | Color Display |
| Additional Features | Front Light, Kickstand, Reflectors, Fenders | Front and Rear Lights (Brake Light), Rear Rack | I-ERS Power Regeneration |
| Weight | 52 lbs (24 kg) | 70 lbs (32 kg) | 70 lbs (32 kg) |
| Weight Capacity | 330 lbs (150 kg) | 330 lbs | 330 lbs |
Shipping
Engwe offers free shipping to almost all customers in the USA, EU, and UK.
In Europe, the product arrives within 3 to 7 business days. In the United States, you can expect your delivery within 7-10 working days.
However, you have to note that the shipping periods are an estimation based on the company's experiences. Since the Covid-19 restrictions are still not completely over, some deviations may occur. The final delivery period depends on the local carrier.
You can track your order using your email's tracking information provided to you.
Warranty of Engwe Bikes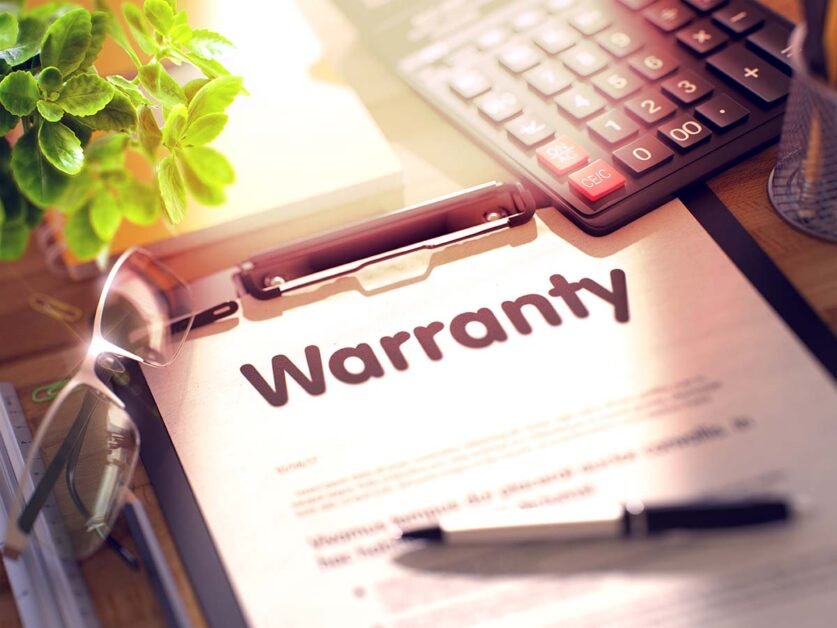 Engwe bikes are covered under the manufacturer's all-inclusive one-year warranty against manufacturing defects for the original owner.
Individuals that purchase a bike that's shipped to a different country other than the one they are on will have their bike's spare parts shipped to the first country the company sent the bike to.
The product is warranted against workmanship and material defects as follows:
What will the Engwe do?
Replace parts damaged during shipping
Replace defective components
Assist owners in repairing damaged components
Replace parts that you can not fix after a reasonable number of tries
What will Engwe not do?
Replace parts without a proof (photos and videos) of damage.
Offer warranty to second owners
Pay for third-party service unless agreed upon before the service
Replace parts damaged during shipping if the buyer uses their shipping option or a freight forwarder
Conclusion – Are Engwe Bikes Any Good?
Engwe e-bikes are an excellent option to consider even though they haven't become as popular as other brands.
Read also: How Good Are Chinese e-Bikes?
Engwe is an entry-level brand that has decent components and good road performance. They may have heavy suspension and various other low-tier parts. However, they are still practical and dependable.