The Turboant X7 Max is a decent budget foldable scooter with impressive performance, cruise control, and excellent climbing capability.
The scooter is similar to the X7 Pro but has a few improvements that make it better.
Let's dive in and learn more about what sets the X7 Max apart and why you would like it.
Electric Wheelers is reader-supported. Although we independently research and test products, we may receive a commission on purchases made from our chosen links. Read more…
Turboant X7 Max Review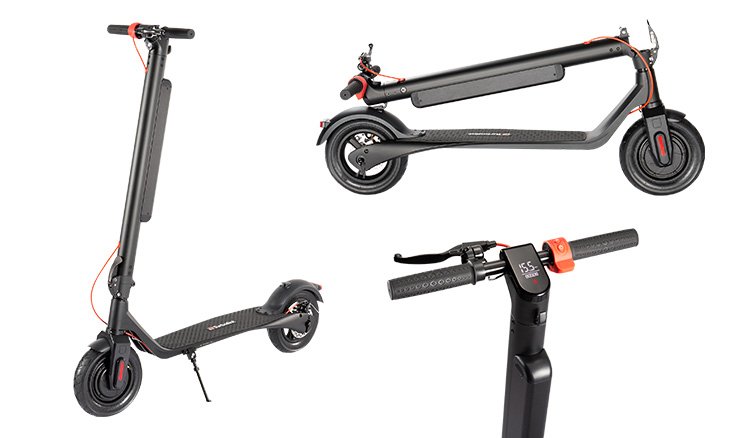 Motor: 350W | Top Speed: 20 mph | Battery: 10 Ah (360 Wh) | Max Range: 32 miles
Pros
Removable battery
10-inch pneumatic tires
Great build quality
High ground clearance
Relatively lightweight
High payload capacity
Cons
Front light not bright enough
Stem too thick for comfortable carrying
Turboant X7 Max Performance
Motor and Speed
The X7 Max is propelled by a 350W brushless motor that can accelerate to 15 mph in 6.9 seconds with a top speed of 20 mph.
By the way, the X7 is 14% quicker than the more expensive Gotrax G-Max Ultra. The X7 Max's speed is on the higher end of the spectrum of cheap electric scooters.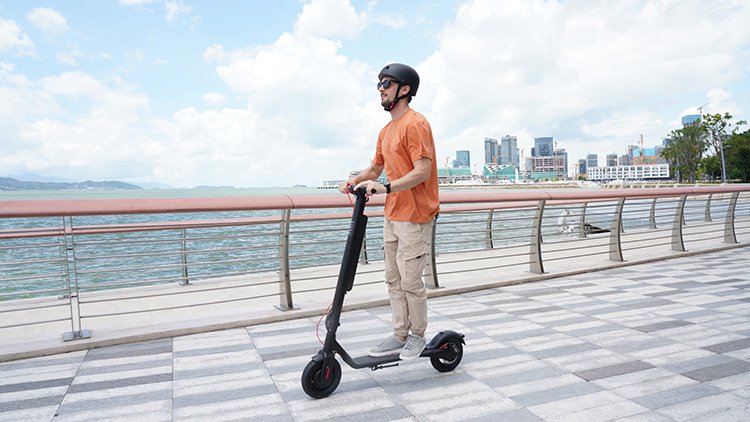 Some more expensive scooters can top 25 mph+ speeds; however, while testing the X7 Max, we were more comfortable using the medium speed profile to avoid dogs, pedestrians, and holes in the asphalt or sidewalk.
The X7 Max's better speeds originate from its powerful motor that also comes in handy during hill climbs.
3 Speed Modes
The Turboant X7 Max is a zippy scooter that packs a heavy punch for its price range and could take off from under you if you aren't careful. The X7 Max has 3 speed modes to choose from, including:
sport – the sport mode provides maximum motor power for spirited rides, allowing riders to reach top speeds quickly. The sport mode allows you to reach the top speed of the scooter.
comfort – The comfort mode balances energy efficiency and time, allowing moderate speeds. The speed is limited to 9 mph.
and eco – The eco mode maximizes battery life and allows the scooter to go at a low and safe speed. The eco mode limits riders to 6 mph.
The modes help make better riding experiences allowing riders to select profiles matching their preferences.
The speed modes are perfect for individuals with different scooter riders in their homes. For instance, your child could use the eco mode since it's slower and experienced riders can choose the sport mode since they can easily handle the speeds.
Removable Battery and Range
The X7 Max has a removable Lithium-ion battery with a 6-hour charge time. The battery has a 10 Ah capacity with a maximum range of 32 miles.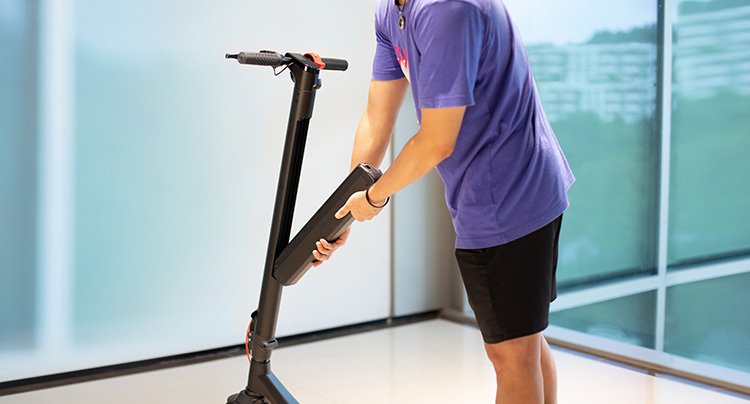 While the 32-mile range is pretty decent for a scooter within its price range, the battery's detachable design makes it easier for riders to extend their range.
For instance, you could purchase a second battery and change it whenever you deplete the first one, doubling your range.
Disc Brake + Electronic Brake
The X7 Max is a quick scooter, and such machines require sufficient stopping power to prevent accidents due to overspeeding. To help with this, the X7 Max has a front electronic and rear disc brake, allowing it to quickly stop at 3 meters when you apply the brake lever.
The scooter has an effective braking system with high-quality components you can rely on when stopping.
The X7 Max is perfect for riding in urban environments requiring constant braking.
X7 Max Design and Features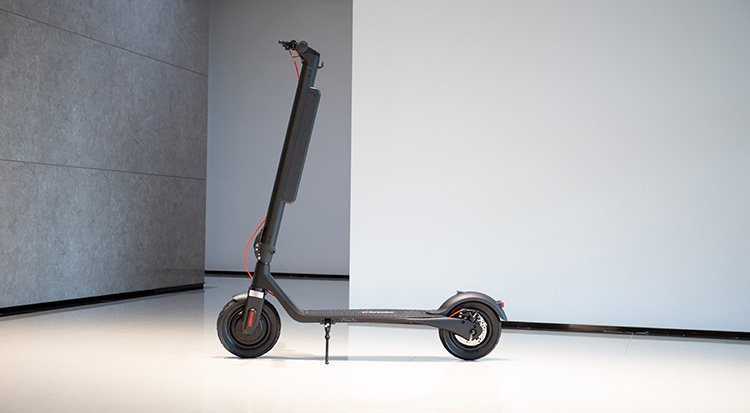 Frame and Deck
The X7 Max has a 5.3-inch ground clearance providing a better riding experience when traversing uneven terrain.
Additionally, the scooter has solid built quality, providing better handling and zero wobbles under high speeds. While the scooter is tightly put together, you must regularly tighten its folding mechanism because it tends to get slightly loose when frequently used.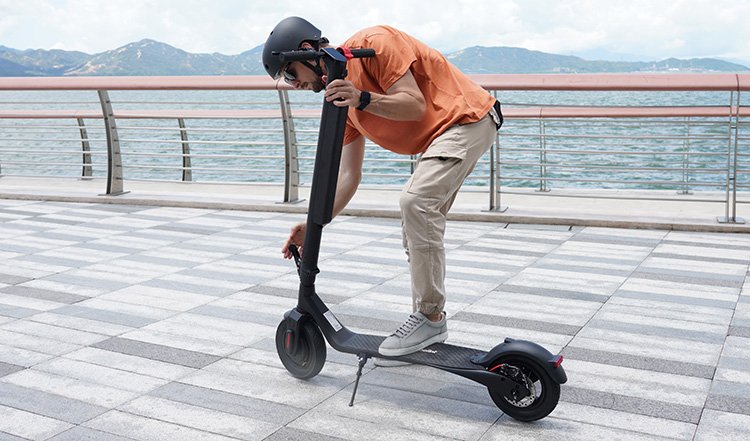 The scooter has a 275-pound maximum load capacity, making it perfect for most people since it can support heavier riders.
The X7 Max is made with a strong aluminum alloy and a robust build quality that can support a high maximum load throughout various terrain.
Is Turboant X7 Max Waterproof?
Turboant X7 Max is not waterproof. It has IPX4 water resistance, allowing riders to experiment with wet or muddy terrain.
Regardless, you should not submerge it in water since you could still damage the electrical components. So, riding the scooter in heavy rain is not suggested.
You should take the required safety measures to avoid any damage.
Portability
The Turboant X7 Max weighs 34.2 pounds (15.5 kg). The electric scooter is portable for most adults. However, we cannot fully describe it as an ultra-lightweight vehicle similar to other variants like the Unagi Model One E350.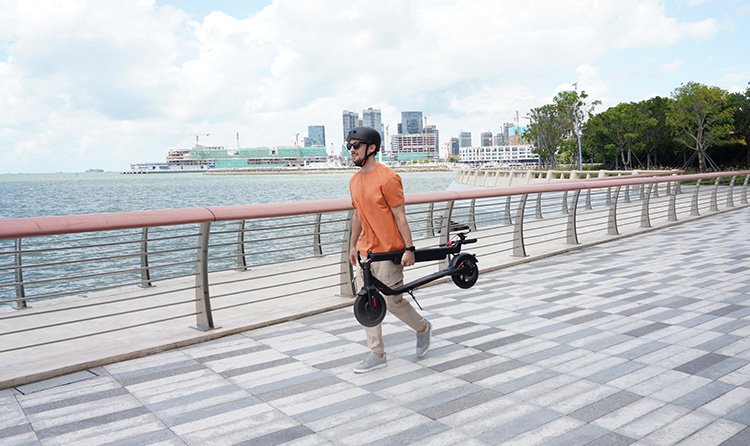 The scooter measures 20.1 by 16.5 by 45.3 inches when folded and 49.2 by 16.5 by 45.3 inches when unfolded.
Most adults can easily fold and put the scooter away or carry it upstairs. However, older adults or children may be challenged doing the same task since the scooter may be too heavy.
3 Second Folding
The X7 Max has one of the most seamless folding mechanisms. The scooter folds in three seconds and doesn't require riders to have specialized knowledge of how it works.
This adds to the scooter's ease of storage and portability despite its average weight. The scooter's three-step folding design helps save extra space when riders carry it in their car trunk or on the train.
Folding the scooter down requires lifting the safety pin to release the stem. Folding and unfolding the scooter is simple and can take three seconds once adequately mastered.
The scooter's folding mechanism is quite helpful if you are hurrying to catch a shuttle or train.
Wheels and Tires
Turboant constructed their X7 Max's wheels from premium materials. The tires cushion riders from bumps ensuring a smooth riding experience regardless of the terrain you ride in.

The scooter's 10-inch wheels and oversized deck provides excellent stabilization and traction when riding the scooter on various terrain.
Lights
Turboant equipped their X7 Max with a handlebar-mounted 3W LED headlight to light the rider's way at night and a rear red taillight to keep them safe when riding their scooter in traffic.
The tail light activates when the rider engages the brakes. However, some would say the scooter needs additional headlights when riding at night.
Great Value for Money
The X7 Max is priced at $600 and deserves to be known as one of the best value-for-money e-scooter under $600.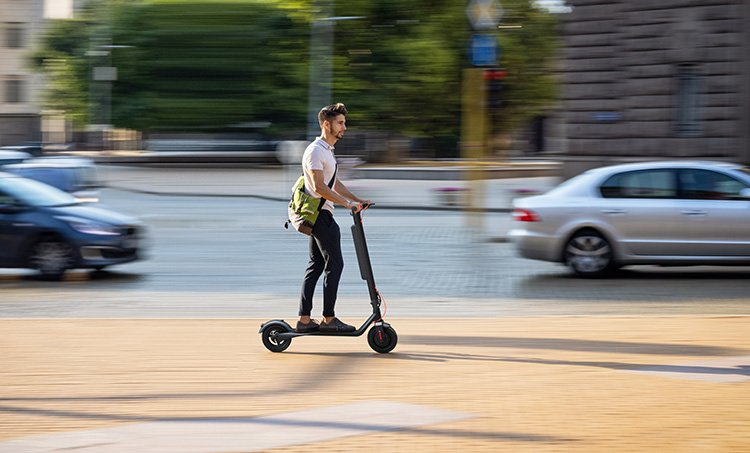 The scooter has various features that make it stand out, including its efficient motor, sufficient battery, ride quality, build, etc. The X7 Max delivers more than other scooters in its category, which is a huge plus, especially if you compare its cost.
Comparisons
Turboant X7 Max vs X7 Pro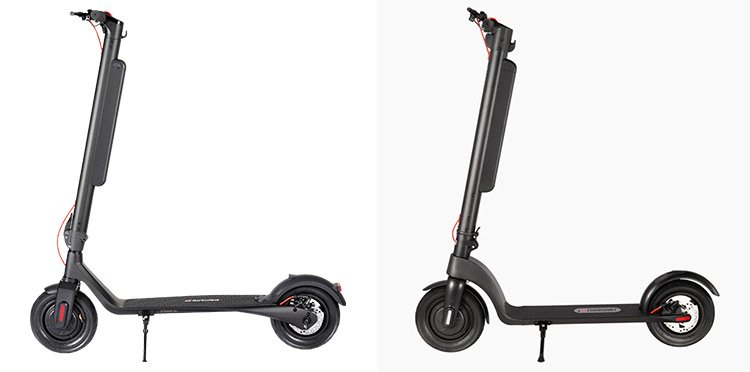 As you can see, the looks of the two are very similar. Also, they both have 350W motors, the same battery capacity, and the same tire size.
However, there are some minor improvements on X7 Max:
While the frame of the X7 Pro is made of aluminum alloy, the X7 Max is made of aluminum-magnesium alloy.
X7 Max has a slightly longer range (32 miles vs 30 miles).
The deck of the X7 Max has a higher ground clearance.
The X7 Max has a battery locking feature, which X7 Pro doesn't have.
Other Turboant Reviews
Turboant X7 Max Review Conclusions
The Turboant X7 Max scooter is a reasonable choice in its price range. The scooter isn't the quickest on the market, but it has reliable benefits like specialized riding modes, top-range specs, and accessories.
The scooter is an excellent low-budget investment that delivers.
Turboant X7 Max Specs
| | |
| --- | --- |
| Motor | 350W Front Hub Motor |
| Top Speed | 20 mph |
| Battery | 36V 10Ah (360 Wh) |
| Max Range | 32 miles |
| Recharge Time | 6 Hours |
| Brakes | Mechanical Disc + Electric |
| Suspension | – |
| Weight | 34.2 lbs (15.5 kg) |
| Weight Capacity | 275 lbs |
| Tires | 10″ Pneumatic |
| Lights | 3W Front and Rear LED |
| Hill Grade | 15° |
| Dimensions | 45.3″ x 16.5″ x 49.2″ |
| Folded Dimensions | 45.3″ x 16.5″ x 20.1″ |
| IP Rating | IPX4 |
| Display | LCD |